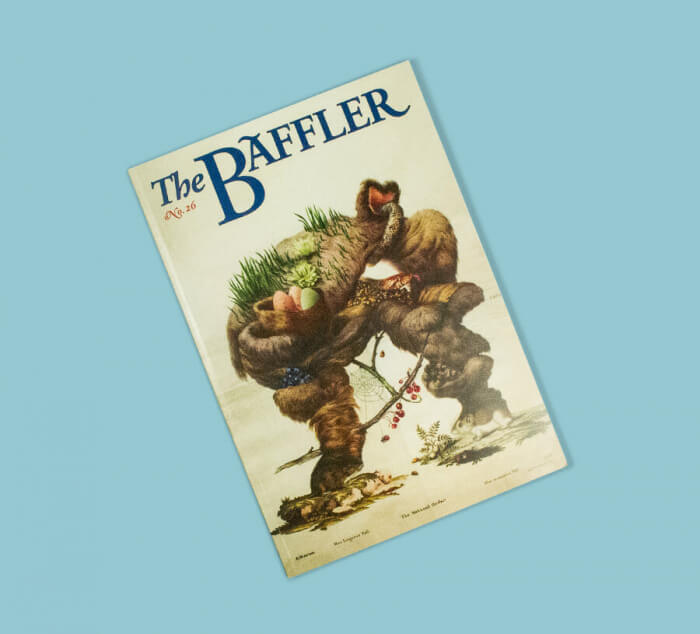 Issue no. 26
October 2014
Sickness and Pelf
How are you feeling? "Sickness and Pelf" features the perspectives of those stuck in the waiting-forever room of medical culture, dogged by symptoms unassimilable to diagnostic manuals or public policy prescriptions, and baffled by the offerings of both the medical establishment and alt-medicinal quackery.
Follow William Giraldi, an uxorious young father who receives paternity leave, only to turn this gift of time into alcoholism. Read Barbara Ehrenreich's ethnography of the decision-making cells in the human body. Stumble along with George Scialabba through a lifetime of therapy for chronic depression. Marvel at Jerome K. Jerome, the student who opens a medical encyclopedia and catches hypochondria, or June Thunderstorm's vanguard of acronym-drunk disability-rights activists who sport the latest stylings in class privilege. Learn all about the stupid tech that Steven Poole knows won't save our faltering bodies and minds.
The distinctly American disorder of narcissism comes sharply into focus in several pieces here: Suzy Hansen reviews Lunbeck and Lasch, Astra Taylor and Joanne McNeil reveal the mansplainy underbelly of Tech Dads, and Natasha Vargas-Cooper skewers the rich kids of Instagram. Meanwhile, Chris Lehmann trains his microscope on David Brat, and Jacob Silverman considers the Tayloristic tyranny of crowdsourced labor.
As for undigested collective traumas, both those America has inflicted and those it has suffered, we have them covered too. Here's a field report on occupational health and safety among workers at New York University's campus in the United Arab Emirates by Andrew Ross, on the profits of American war nostalgia here at home by Andrew J. Bacevich, and a piece by Siddhartha Deb on life in Bhopal, India, after the worst industrial disaster in the history of the world.
Feeling amnesiatic? We can prescribe some archives and excerpts from Lisa Dierbeck and Paul Goodman. We've also got on offer some fiction by Mikhail Zoshchenko and Paul Maliszewski and J. Wagner, and poetry by Mario Alejandro Ariza, Debora Kuan, Jill McDonough, and Afaa Michael Weaver. Finally, visual art by Brad Holland, Ralph Steadman, Mark Dancey, Shawn Huckins, and Stephen Kroniger will help cure what ails you—well, for a while at least.
Table of Contents