About
---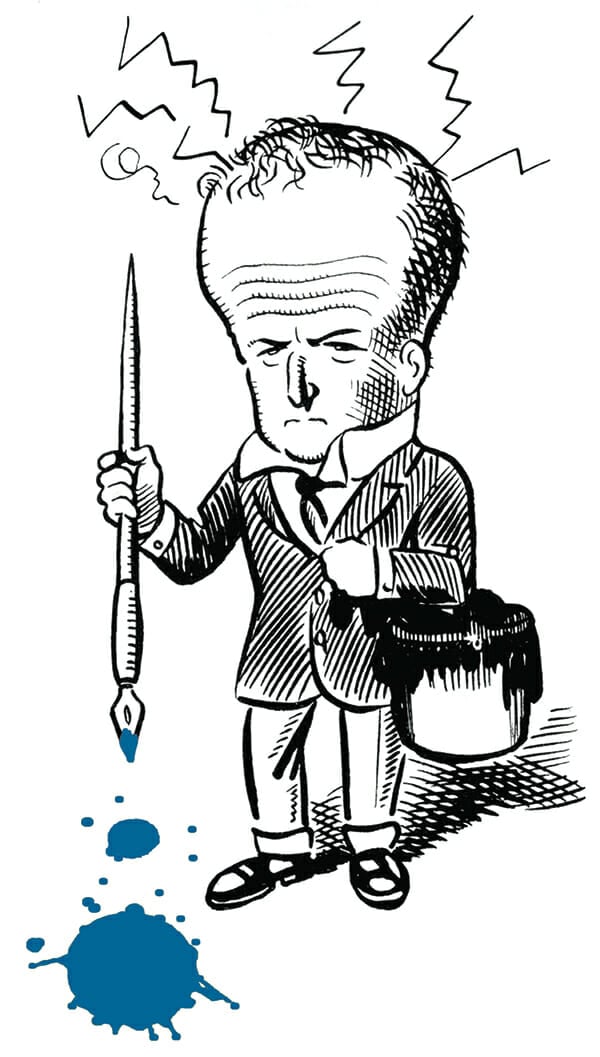 About
---
The Baffler is America's leading voice of interesting and unexpected left-wing political criticism, cultural analysis, short stories, poems, and art. We publish six print issues annually, as well as online content every day of the cursed workweek.
Founded in 1988 by Thomas Frank as "the journal that blunts the cutting edge," the magazine is currently edited by Matthew Shen Goodman and headquartered in New York. We publish both new and established voices, and our regular contributors include Barbara Ehrenreich, Susan Faludi, Evgeny Morozov, Rick Perlstein, and Astra Taylor. You can subscribe here for as little as $24 a year.
Our regular subjects include Silicon Valley snake-oil, the deadening weight of consumer capitalism, our faithless media, and the redemptive promise of people claiming control of their own lives. Submit your own dyspeptic work for our consideration over here.
The Baffler is owned by the non-profit Baffler Foundation and the majority of our budget comes from tax-deductible donations. We are as charitable as a church, and certainly more fun. Please give us your money. We will beg and/or threaten dogs as necessary.
Other People's Opinions
"The magazine pioneered a distinctive brand of analysis — hip to pop culture, but skeptical of its claims of political subversiveness — and inspired a later generation of upstart journals like n+1 and Jacobin".
—The New York Times, July 21, 2014
"The Baffler represents itself as an alternative to a national discourse fraught with mediocrity. In its drive to fall 'outside the debate,' as Lehmann states, it generates some brilliant counter-intuitive analysis, namely Ehrenreich's discourse on animals and how they hate us."
—The Atlantic Wire, April 3, 2012
 "The hallmark here is a kind of self-conscious crankiness. The Baffler's basic worldview is that everything is terrible, and also that all change is for the worse. In a world of enthusiasts, this is the voice of dyspepsia."
—Vox, December 9, 2014
———
Click here to view the machine readable files as required by the Transparency in Coverage Rules for Employers