Pulitzers of Bafflers Past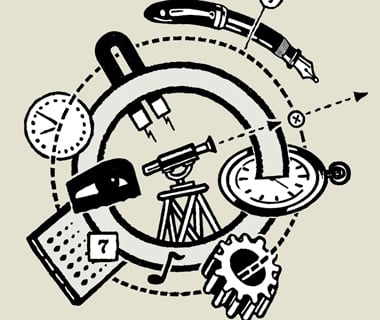 The winners of this year's Pulitzer Prize were announced on Monday afternoon. Aside from the biggest news items, awards for coverage of Edward Snowden's NSA revelations and of the Boston Marathon bombings, awards were given to Donna Tartt, for her novel The Goldfinch, and to Vijay Seshadri, for the poetry collection 3 Sections.
The Goldfinch, Donna Tartt's third novel, has been a commercial success since its release last fall, while receiving mixed critical reviews. Just about twenty years ago, Tartt's first book, The Secret History, was also a hugely popular hit. Hidden in The Baffler's dusty archives, Issue 4, printed in 1993, contains a great, sharp analysis from that time, written by Maura Mahoney. The piece examines not only Tartt's debut, but the carefully crafted image of Tartt as a brooding literary wunderkind, as well. An excerpt:
Writers have always cultivated a persona, of course. But Tartt, who received a $450,000 advance from Knopf, is not your ordinary first-time novelist. A Bennington College chum of gross-out-hack turned First-Amendment-martyr Bret Easton Ellis, she is represented by his agent, ICM's Amanda Urban. Her book soon grabbed the attention (and the cash) of Alan Pakula's Pakula Productions, which snapped up the screen rights. The novel has been eclipsed by the event of its publication.

With all this money on the line, Tartt's handlers could not simply tout a "hotly awaited highbrow chiller" alone. Instead we are getting a full-blown portrait of the artist as a sort of post-punk, brainy Holly Golightly in the pages of Mirabella, People, Entertainment Weekly, Vanity Fair, Esquire, et al., and even in the more "serious" publications. She's what every swooning English major ever wanted to be—she's intellectual, and she's hip. She dresses in college-bohemian high style. Tartt may well turn out to be the best thing that's happened to vintage clothing since Cyndi Lauper—in one spread she's prancing about in a black frock, long pearls, and of course, Doc Martens ("the author's winsome pose masks a wicked intelligence"), elsewhere she's sporting a severe tailored suit complete with trendy polka-dot necktie ("if her appearance offers any hint of the darkness within, it's in the way her pale face is framed by her nearly black hair, a contrast suggestive of something vaguely gothic").
"The Packaging of a Literary Persona," also known as "the world's only negative review of The Secret History," is online and available in full here.
The Pulitzer announcement also reminded us of another Baffler piece by senior editor Chris Lehmann, from Issue 19, about the very first winner of the Pulitzer Prize for Literature, Ernest Poole:
Here's a little-noted quirk of our literary history, unlikely to turn up on the Trivial Pursuit board: the first recipient of the Pulitzer Prize for Literature, Ernest Poole, devoted much of his writing career to cheering on the demise of capitalism. Poole won the prize for His Family, but as Patrick Chura notes in his introduction to this new edition of The Harbor (Penguin Press, $16.00), the distinction was understood "as belated recognition for Poole's more celebrated earlier work." [. . .]

Meanwhile, if Poole's literary sensibility now seems alien to our own post-committed world of letters, his material feels quite contemporary. By an accident of publishing history, Penguin's reissued edition of The Harbor contains plenty of echoes for our own unsettled, post-meltdown age. One climactic moment in the novel's pageant of working-class awakening occurs during a march of striking ship- and dock-workers up the stylish end of New York's Fifth Avenue. Here's the same vivid juxtaposition of the lords of pelf and the lower orders that we've lately seen in the Occupy Wall Street protests. Following Mayor Michael Bloomberg's callous expungement of OWS protestors from lower Manhattan's Zuccotti Park last fall, Poole's account of the strike parade makes for an edifying counternarrative—a distant transmission from a long-ago galaxy where working-class New Yorkers felt they could come confidently into possession of the whole metropolis.
Lehmann's essay on the work of Ernest Poole, "Water World," which is accompanied by original photos by Lewis Koch, is here.