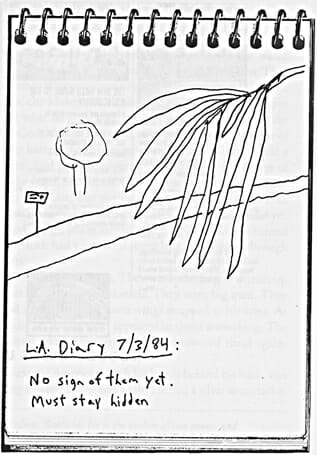 Identity is part of the problem, although we have ways of verifying certain persons, putting our finger on them.
About this time a year ago there was a war going on halfway around the world, and here in town there was a young man—the step-son of a famous newspaper columnist—who went to the hardware store and bought a couple cans of kerosene.
Later he was sitting in a grassy, tranquil spot on the town common, pouring the kerosene all over himself. I think it was a Sunday afternoon. There were some war protesters scattered around the edges of the common, getting in the way of traffic, et cetera.
People say they saw him trying to light a match, and when it didn't work, he tried another, until he got it right. He went up in flames on a Sunday afternoon.
Beside his charred body they found a cardboard sign that said: stop the violence. And in the lower left-hand corner was taped his driver's license, a photo identification card identifying him as who he was.