The Baffler's Week That Was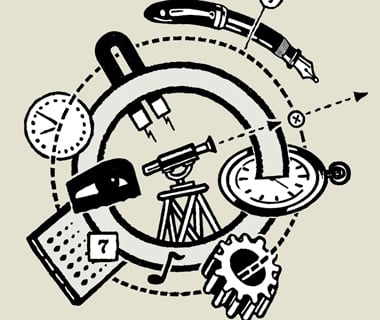 "A magazine that wishes to make its fortune should never waste its columns and weary readers by praising anything."
–Anthony Trollope, The Way We Live Now (quoted in The Baffler's Issue 22, Modem & Taboo).
Happy Friday, Bafflers. In case you missed them on the website this past week, here are the treasures hiding in our archives that we brought out and published online for the first time.
• "On television, money imbues characters with honor or shame, dignity or recklessness, charity or malevolence. While the black hat vs. white hat moral absolutism that once dominated the small screen has slowly dissolved into an ethically ambiguous world of pure-intentioned, pill-popping nurses and idealistic, philandering ad men and humble, meth-slinging chemistry teachers, these nuances are less often applied to matters of class. The very rich are either breathtakingly noble or downright nefarious, while the very poor are as self-destructive and helpless as injured baby animals."
– Heather Havrilesky, in "Sit-Cons: Class on TV," an examination of class and work as depicted in shows like Girls, Downton Abbey, Revenge, and others. (From Issue 20.)
• "The most readily visible, upwardly mobile, relentlessly promoted, frequently visited, and universally beloved business in Austin doesn't technically qualify as a business. That would be the tax-exempt University of Texas Athletic Department, an unstoppable, ever-expanding machine that obliterates all race- and class-based lines in a ritual quest for money and glory. As anyone who spent any time on or near campus during the most recent overhaul of the 100,119-seat Darrell K. Royal–Texas Memorial Stadium can attest, this is one local business that has weathered the recession quite nicely."
– Matt Hinton's "Billionaire Ball: Epitaph for the Student-Athlete," on the obscene largesse of Division I athletic departments, and why the athletes often miss out on the action. (From Issue 20.)
• "The idea of an un-good God, whether indifferent or actively sadistic, flies in the face of at least two thousand years of pro-God PR, much of it irrational and coming from professed 'people of faith. . . . [But] if God is an alternative life-form or member of an alien species, then we have no reason to believe that It is (or They are), in any humanly recognizable sense of the word, 'good.'"
– Barbara Enhrenreich, in "The Missionary Position," on science fiction's various renderings of God, and what they mean for us earthlings. (From Issue 21.)
• "While poisoned intimacies past and present bear heavily upon his books' outcomes, O'Hara is especially interested in alienation from society, and it is in the delineation and dissection of rank, class, and ethnicity that he truly excels. The reader may count on learning exactly to which clubs and societies a central male character belongs."
– From William T. Vollmann's essay on John O'Hara, "Decently Downward," from our current issue, number 24.
• This week we brought out some poems from our archives, too, including beauties by Cathy Park Hong, Kyle Dargan, and Forrest Gander.
• We also debuted the new fiction from our current issue, "Bcc: Dridge," by Paul Maliszewski and J. Wagner. It's a scary story about workplace surveillance, featuring recording devices, shoulder-cameras, and more; it's also accompanied by a weird and wonderful original illustration by Jonathon Rosen.
Have a great weekend, and say hi some time. And if you'd like to get weekly recaps like this in a Friday-afternoon email, feel free to sign up, way up there in the upper right hand corner of this page. Adieu.