How They Treat Us
In the "universal" NHS, black women and migrants still struggle to access adequate care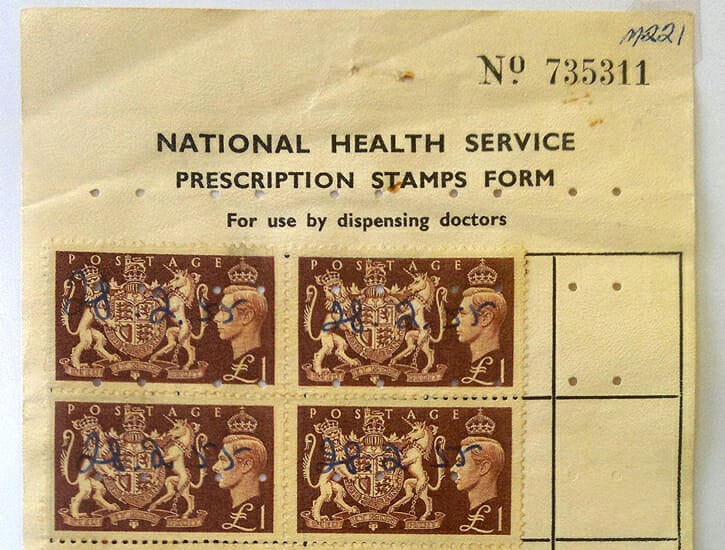 Eugenia*, a black British woman in her mid-twenties, described her painful encounter with the National Health Service (NHS) in the following way: "The reactive instead of proactive mental health services really make me question whether I should give birth in [England]; especially once I learnt of the disgustingly high rate of black maternal deaths here. No thank you." Years ago, Eugenia was put on a three-month waiting list for counseling despite the severity of her mental health condition, only to never receive said counseling. Months later, during a very debilitating depressive episode in May 2016, she made her first suicide attempt. According to Eugenia, she then spent days waiting to see a psychiatrist, who only gave her a fifteen-minute session, during which he "indirectly" told her to go back to Africa because maybe "[she'd] be happier there." Here, she was at a loss, and heavily depressed. Later, when Eugenia registered with the NHS at her father's address in a more "affluent" area, she was finally given access to a psychiatrist, regular house visits from the doctors and psych nurses, and medication. She remembers: "It wasn't perfect but it was definitely a step up from my previous experience."
Last year, the NHS celebrated its seventieth anniversary. Commemorations were perhaps more muted than they might have been, with the British preoccupied by Brexit, but it still represented a major event given the centrality of the NHS to the postwar welfare state and the esteem in which it is held by Brits across a wide political spectrum. The University of Manchester and the National Lottery Heritage Fund launched a project to document the stories of people who had worked in or been cared for by the NHS across its seventy years. In other words, it is a good moment to reflect on the NHS as a public institution where black women struggle for care.
Historically, the NHS was a place of newfound opportunity for people of color. Its official opening on July 5, 1948, came just two weeks after the arrival of the MV Empire Windrush bringing workers from the Caribbean at the invitation of the British government. Over subsequent months and years, many vacancies in the new NHS were filled by people from the Caribbean and elsewhere in the British Empire, changing the face of medicine in Britain. In 2018, "a quarter of nurses and midwives and around half of hospital doctors" were from black and minority ethnic (BME) backgrounds, according to the NHS at 70 project.
It is a good moment to reflect on the NHS as a public institution where black women struggle for care.
The NHS provides care on a universal basis, most often excellent—despite government-imposed austerity. Yet increasingly, there are major fault lines in this medical system. Like British society at large, the organization is not free from racism and xenophobia. It is important to reflect on how racism impacts patients and workers of color who find themselves in a hostile medical environment; over the past few years, reports have indicated that there is growing institutional racism towards patients and health care workers in the NHS. It is no accident that the institutional racism of the NHS system has dovetailed with increasing xenophobia and ongoing austerity in the United Kingdom. The Windrush scandal of 2018, in which it was revealed that migrants of the Windrush generation who had lived legally in the UK for decades were being hounded by the British Home Office due to changes in immigration law, serves as a litmus test for how xenophobia extends to health care.
Although detention and deportation of black Caribbean people unveiled the hostility that people of color face, the Home Office policies show how endemic xenophobia is to all aspects of British society. Many in the Windrush generation not only experienced outright rejection by a country that they considered home; they also suffered from material consequences such as losing their social benefits, their jobs, or their homes. One dimension of how this racism blossomed was that many of these people were denied medical care by the NHS. As black Londoner Albert Thompson, who was told he had to produce a British passport to access free cancer treatment or pay £54,000 for it, put it, "I'm being left to die." The injustices faced by people of color living in Britain, and in particular their relationship to health care system, is one iteration of what Harriet Washington has called "medical apartheid" when discussing unequal health outcomes for black Americans. The health inequalities illuminated by the Windrush scandal and the aggressive policies of the Home Office, especially in light of Brexit, are far from over.
Waiting times in the NHS are a constant issue, one that is related to a decade-long spending slowdown. In 2018, there was a record high of more than twenty-five thousand NHS operations canceled on the day they were due to occur. Even more harrowing: in March of that year, there were 491,102 patients waiting more than eighteen weeks to start planned treatment, an increase of 35 percent over the same period in 2017. In an article in Health Care Analysis, Arianne Shahvisi tied the xenophobia in the NHS to a rise in austerity; though the UK government has put a particular emphasis on promoting "fairness and frugality" in the NHS, "there are moral questions to be asked about a government that introduces a policy which effectively removes health care from a vulnerable group without first ensuring that there will be greater overall benefits, and which then fails to overturn the policy when it becomes evident that the costing was not rigorous, and that considerable moral and financial costs are incurred elsewhere," Shahvisi writes. The policy she's referring to is NHS fees for migrants and visitors, a relatively new invention that has been increased and extended since April 2015. According to the advocacy group Docs Not Cops, "Racism is being used to undermine our society's commitment to universal health care, and the values of social solidarity which bind our society together." In addition to increases in NHS fees for migrants, access to care for migrants has also decreased overall. These numbers are indicative of a larger problem: the postponement of state-guaranteed care. 
Some services particularly are not agreeable. Kemi, a thirty-seven-year-old European national, recalls that her experience with the NHS when living in London was "overwhelmingly positive." She lauded the single system, which contrasted with her experience in continental Europe, where the mixture of public and private insurance was confusing. Nevertheless, the mental health services were lacking; as she recalled, "It took them almost a year to grant more counseling sessions after I've been diagnosed with moderate to severe depression and anxiety, which I found quite worrying."
Naa*, a twenty-eight-year-old black British digital producer and writer based in London, remarked, "I have not been denied medical service, however, I do believe that I have had to fight harder than others for a recognition of my own pain—relating to the perceived pain threshold of black patients in comparison to the rest of the UK population." In 2015, after suffering from pain and a severe limp, she went to her doctor twice. Only on her third attempt did they realize the severity of her illness: she was suffering from deep vein thrombosis (blood clots in her leg), which had traveled to become a life-threatening pulmonary embolism (blood clots in her lungs). She was then admitted into intensive care for a week. One harrowing conclusion that she reached about her experience in the NHS boils down to this: "If I had waited longer or trusted the initial diagnosis, I am not sure I would be alive today."
From the outset, black women like Naa find themselves in medical predicaments where there are delays in care. But it is worth asking, too, how black, ethnic minority, and migrant workers in the NHS experience discrimination that mirrors that faced by patients. According to Rajgopalan Menon, retired physician and former chair Leeds Local Medical Committee, there is a long history of discrimination in the NHS. In a reflection in the British Medical Journal, he notes: "All non-white staff faced overt racial abuse, but we just had to cope. Being referred to as a 'wog' was a regular occurrence. More alarming was the constant use of 'black bastard' by patients at night in the emergency department of a district general hospital of a northern English mill town."
According to a 2018 National Health Service Workforce Race Equality Standard report, BME staff experience "a higher level of harassment, bullying or abuse from patients, relatives, or the public" in a majority of NHS trusts. Sarah Johnson, editor and writer for the Guardian, has reported that BME staff are still facing challenges in their workplace. More specifically, increased restrictions on visa rules prevented up to four hundred doctors from joining the NHS between December and April 2018. Despite pressure from at least three cabinet members, former Prime Minister Theresa May refused to remove the immigrant quota for the category for NHS doctors.
Truly universal health care requires comprehensive reform that looks into the lives of marginalized people—patients, migrants, and workers who find themselves unable to heal or work in the medical field.
Universal health care is an international concern, and it has been a central topic of the U.S. Democratic debates, with centrists calling for a public option and candidates such as Bernie Sanders and Elizabeth Warren proposing Medicare for All. The health care crisis in the United States is compounded by 27.5 million uninsured Americans (as of 2018), the surge in the opioid crisis, and growing health care-related debt. These facts are damning enough, but even they are incomplete: they do not account for the approximately 10.5 million undocumented migrants who fall outside of these medical statistics. And often missing from these major political debates are the ways that black Americans are more likely to face racial bias with respect to pain or the high rates of maternal mortality for black women. Earlier this year, Elizabeth Warren outlined a plan to address black maternal mortality which would financially penalize hospitals who had high rates of maternal mortality. But as Sarah Jones noted in New York magazine, there are gaping holes in this policy, mostly because penalizing hospitals can be a way to cut funding from hospitals that are already underfunded. It is not enough to penalize institutions that reproduce racism; rather, we need transformative and anti-racist comprehensive programs that include hiring more people of color, anti-racist workshops, and paid federal parental leave. In a world where data fuels political action, it is important to inquire about all of the ways that universal health care could provide a corrective to a broken health care system.
And in a moment of austerity, this is relevant for those who want to understand how the NHS can create anti-racist and holistic care. Between 2015 and 2017, the NHS pledged to invest £2 million to increase minority leadership and to address harassment in the workplace. Medical societies have also worked toward tackling racism. The British Medical Association held a summit in July 2018 to address racial bias in the NHS and will continue to work on investigating and enacting sanctions to wrongdoings. In addition to these initiatives and institutional investments, health care providers can think more deeply about the intergenerational trauma of people of color, who are often disregarded, and how the transnational and diaspora experiences of people of color articulates itself in majority white countries. In 2019, the American Psychological Association acknowledged that the experience of racism towards people of color, from workplace discrimination to hate crimes, may produce post-traumatic stress disorder.
The documented discrimination towards patients and doctors within the NHS has shown is that universal access is not enough; rather, truly universal health care requires comprehensive reform that looks into the lives of marginalized people—patients, migrants, and workers who find themselves unable to heal or work in the medical field.
---
* Names have been changed