Hip New Trend for the Young People: Caring about the Deficit!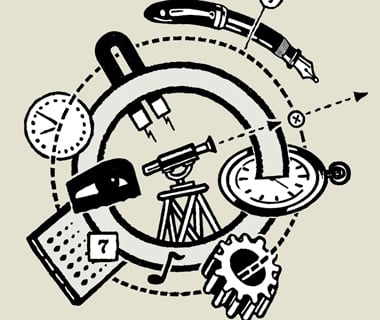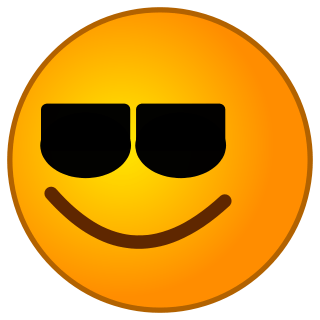 How do we reach the millennials?, the powerful people constantly wonder. They obsess over it. Because they know that if they can only figure it out, the world will be theirs! (Even more so than it already is!)
blog has long been fascinated by terrible political appeals to millennials, which is to say all political appeals to millennials. Much of those appeals in the last year or so have surrounded the implementation of the Affordable Care Act, the success or failure of which largely hinges on how many young "invincibles" purchase insurance to balance out state risk pools. Organizing for Action, President Obama's outside political wing, sought to appeal to millennials by depicting them as twee man-children, and everyone made fun of this. The Colorado health insurance exchange came up with the term "brosurance" and showed "bros" doing keg stands. Buy "brosurance," they said to the millennial bros. Everyone made fun of this, too. On the other side, Generation Opportunity, the Koch brothers-funded advocacy organization targeting millennials, suggested that young women would be raped by a clown Uncle Sam mascot if they purchased coverage through the ACA's health insurance exchanges. They also toured colleges to throw kewl pizza parties and stuff, for college students.
There's nothing "hipper" than the Democratic Party or the Koch brothers' political organization. Or is there?
You bet there is. Every super-cool twentysomething knows all about 87-year-old Pete Peterson and the Committee for a Responsible Federal Budget!
The CRFB is the super-wealthy Peterson's Washington vehicle for pressuring legislators to slash entitlement spending through Social Security reform—"reform" in the usual "we have to destroy Social Security in order to save it for future generations" sense. From 2011 to 2013ish, when President Obama and Speaker Boehner were frequently trying to work out some Grand Bargain on deficit reduction, Peterson saw his window. And so CRFB spun off a messaging group called Fix the Debt to rally the general public behind entitlement reform. And it also seeded a similar group targeting millennials, The Can Kicks Back.
The pitch for deficit reduction to younger people is always the same: we need to cut spending because Washington is mortgaging your future! This is never persuasive, because actual deficit-reduction proposals that see the light of day tend to slash benefits that younger people would receive when they're older without touching those for current beneficiaries.
And now we're getting confirmation that indeed, The Can Kicks Back has not been a very successful enterprise. From Politico:
The Can Kicks Back—which targets millennials and was conceived as a partner and affiliate of the group Fix the Debt—is running low on cash, according to emails and documents reviewed by POLITICO.

The group left a history of documents, including financial statements and internal deliberations over policy decisions, online in a Google Group that was open to public view but was recently closed. Those documents provide a peek into the day-to-day planning and operation of a modern public affairs campaign, one that publicly presented itself as driven by grass-roots energy but largely relied on big donors and wealthy Wall Street types for funding.

Fix the Debt furnished nearly $200,000 in seed money to The Can Kicks Back in late 2012. The groups are part of a loose coalition of anti-debt organizations that sought to pressure House Republicans and President Barack Obama to come to a grand bargain on reducing the debt and dealing with long-term entitlements.

But with a grand bargain dead in the water, both groups have struggled of late. Fix the Debt is in the midst of an organizational transition, while The Can Kicks Back is facing questions about the group's finances and future direction.

As of November, The Can Kicks Back was operating at a small loss. The group's cash reserves were down to $70,000, with more than $75,000 in outstanding donor commitments, according to documents and emails. And the group's co-founders and management team have expressed concern about its future.
The unfortunately-made-public emails between TCKB employees are quite special. One expresses concern that the company is unsustainable without huge donations from people like hedge-fund manager Stan Druckenmiller (not a millennial). In another exchange, one employee considers demanding a correction to an article that says TCKB is funded by Pete Peterson, only to be told by his co-worker that, well, they sort of are?
In response to a 2012 Slate piece by reporter Dave Weigel linking The Can Kicks Back with the billionaire anti-debt activist Peter Peterson, Eisenstadt argued that the group should request a correction—saying that the perception that they are Peterson-funded was hurting their credibility, according to an email thread.

"Technically one can make an argument that we are …," Parent wrote back in an email. "We receive most of our money from [Committee for a Responsible Federal Budget], which has received large amounts of funding from Peterson." Slate never appended a correction to the piece.
Now that deficits are already falling rather sharply and talk of Grand Bargains are finally off the table for the foreseeable future, Fix the Debt and The Can Kicks Back no longer serve much of a purpose. But in TCKB's moment, what tactics did it use to appeal to millennials? A brief tour of the group's website shows the usual infantilizing tropes.
Hashtag campaigns. As everyone knows, there is nothing that millennials are more drawn to than #hashtags. Come up with a #hashtag and millions of millennials, all at once, turn their heads in awe. And so we get #hashtag campaigns. For TCKB, it was "generationship." "Take a photo together with your family member," the group urged, "and think of a caption that answers the question: 'What does generationship mean to you?' Post to Twitter, Instagram or Facebook with the hashtag #generationship or send to [email protected] with the subject line 'Generationship' for inclusion on our blog."
Concerts. Millennials love live music. Play them rock 'n' roll music, in person, and they will do whatever you ask of them.
YouTubes of people in wacky outfits. Millennials spend most of their day watching comedy videos on the Internet and sending them to their millennial friends. And is there anything funnier than a YouTube of a man dressed in a "can" costume, just walking around on the street? Like everything's normal? That's just nuts, bro.
More hashtag/wacky YouTube hybrid campaign things. #MomMeatloaf? Sure, whatever.
Racy metaphors linking sex to reductions in government spending. Millennials are always having hot sex. What if they were told that curbing the welfare state is exactly like having hot sex? They would all want to curb the welfare state, right?
The Can Kicks Back clearly pressed all the right buttons. How could this possibly have not worked?