Daily Bafflements
Facts, facts, facts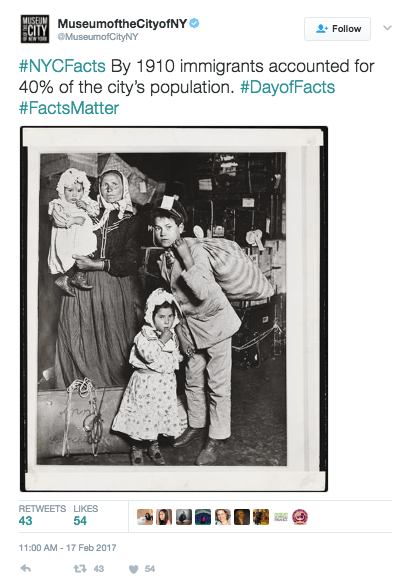 Happy Day of Facts! / Twitter
W
o
r
d

F
a
c
t
o
r
y

• Did you know that today is the Day of Facts? Museums and libraries around the country are tweeting furiously in support of their favorite commodity, knowledge.
• Today in plutocrats: It's not their fault, says science. Rich people just think differently. According to one brain-imaging study,
In something of a dark irony, the respondents of higher socioeconomic status rated themselves as more empathic — a "better-than-average effect" that Varnum followed up on in a separate study — when in reality the opposite was true. The results "show that people who are higher in socioeconomic status have diminished neural responses to others' pain."
• This Kentucky startup is "teaching coal miners to code" in "a software development space" housed in a now-defunct Coke-bottling plant.
Baffler Newsletter
New email subscribers receive a free copy of our current issue.
---