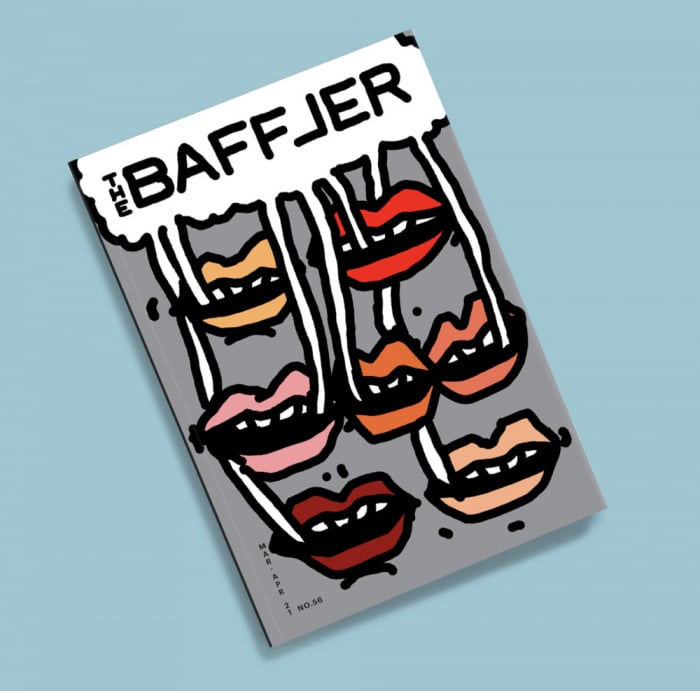 A public sphere drunk for years on Trumpism and anti-Trumpism has meant a lack of attention paid to everything else. In Baffler no. 56, our writers mine borderlands and boxing rings, national forests and MFA programs, to ask the questions omitted by our emaciated public sphere. For one: What about counterpublics?
Issue 56, "The Counterpublic Option," is an alternative made up of alternatives to the berserk Trump years and the frothing liberal malaise. In "The Judgment of Paris," Lizzie O'Shea finds, in the counterpublic principles of the Paris Commune, which she contrasts with the inegalitarian mania of Facebook, ideas and policies that may help us avoid content nausea. Barry Yeoman, in "Battle Hymns of the Old South," visits Graham, North Carolina, where "activists of different races and generations [are] building a superstructure larger than their individual organizations" and thereby challenging the mutations of neo-Confederacy sprouting in the South. Dan Royles likewise considers an overlooked counterpublic of the American South when he recounts the life-saving AIDS activism of Black gay men in Atlanta and elsewhere.
In the same vein, exhibit artist GenderFail contributes typefaces in homage to the historic STAR and ACT UP movements and the activists of today's "Say Their Name," memorializing black Americans murdered by police in an act of cross-group solidarity. And Lina Mounzer, in "Going Beyond the Veil," raises her objections against 'aib, a Lebanese euphemism for the regime of shaming that places women in an impossible public and private bind. Looking to our shared ecological world, Sami Emory questions the fate of German forests "co-opted by artists, historians, Nazis, politicians across the spectrum, and scientists."
Here to add not much at all to the conversation are the renegade idiots of Silicon Valley, whose more recent intellectual pursuits have shown us, Aaron Timms writes, what happens when the counterpublic impulse goes strangely and stupidly wrong. The culture trust incubates its own particular stupidities, as Kyle Paoletta demonstrates in his essay on the craft advice of writer George Saunders, which seems "less like a creative endeavor than assembling flat-packed IKEA furniture," and the homogeneity of contemporary MFA fiction. Meanwhile, Nathan Goldman and Cristina Rivera Garza find the counterpublic project explored and tested in the work of Guido Morselli and Gloria Anzaldúa, and Irish writer Declan Ryan writes about family, class, and boxing, a sport that has a foothold wherever deprivation can be found. Not all counterpublics, it turns out, are created with the same pretensions to equality.
Table of Contents