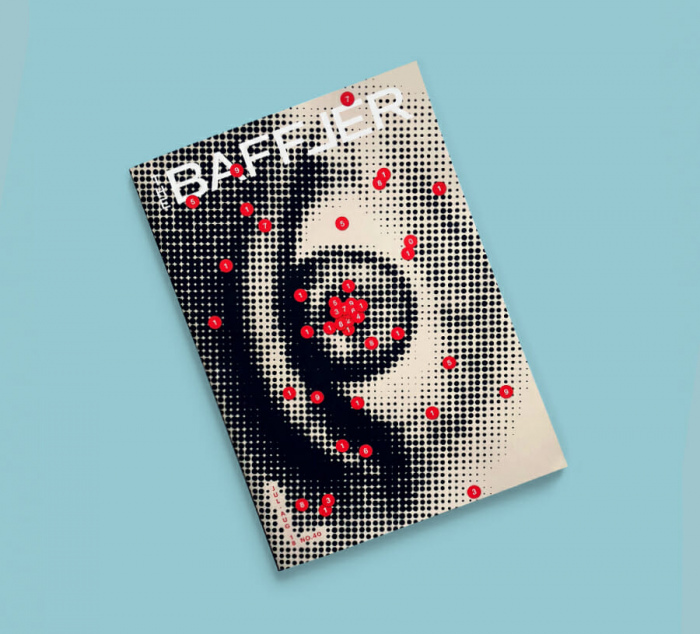 In Baffler no. 40, our contributors sift through the various late-capitalist invasions of our privacy in the era of hyper-targeted advertising, social media exhibitionism, and never-ending surveillance.
In the world of technology, Yasha Levine explores Silicon Valley's calculated campaign to keep our data out of the hands of governments and in the hands of corporations. Joanne McNeil considers the dystopian implications of facial recognition software. There is no limit to the dehumanizing terrors of the internet, and as Molly Crabapple demonstrates in the case of Nina Droz Franco, social media can turn a private citizen into a public figurehead nearly overnight.
Like everything else in our land of opportunity, privacy remains a right only for those who can afford it. Aaron Timms dives into the world of Manhattan's "supertalls," towering residences that guard the privacy of the super-rich, while Kim Phillips-Fein documents the panopticon that traps the poor in a net of government and for-profit surveillance. Jim Sleeper outlines the distorted view of free speech propagated by conservatives after Citizens United. M. H. Miller brings us a Kafkaesque story of a family facing down massive student debt in the wake of the 2008 financial crisis, the monolithic multinational banks that ignore their plight, and the trendy online refinancing company that offers dubious salvation.
The litany of invasions and abuses rolls on in dispatches from Alec MacGillis on the fracking of southwestern Pennsylvania and from Quinn Slobodian and Stuart Schrader on Charles Murray's formative years in Thailand, where the bigoted philosophy famously displayed in The Bell Curve first blossomed.
On the culture front, Rochelle Gurstein wonders at the moral and spiritual injuries of our age of exposure, Nick Pinkerton offers a capsule history of surveillance cinema, novelist Amitava Kumar explores the writer's power to upend his own privacy for the good of his readers, and Hanson O'Haver finds the paranoid style alive and well in the world of skateboarding. Happy reading, and remember: Big Brother is watching.
Table of Contents