Film Critic A. S. Hamrah Joins The Baffler
---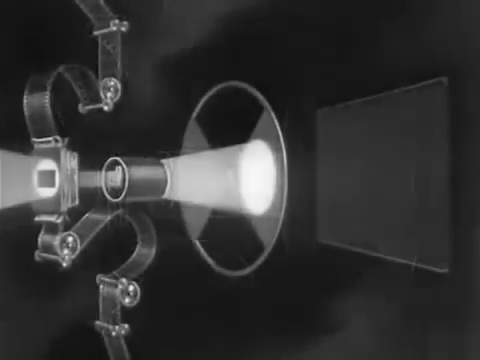 Film Critic A. S. Hamrah Joins The Baffler
---
Film critic A. S. Hamrah will be joining The Baffler, contributing a regular column on film to the print magazine and website. Hamrah's Baffler No. 18 essay "A Cottage for Sale" appeared in the magazine's 2014 anthology No Future for You.
Hamrah contributed a column on film to n+1 from 2008 to 2019, and his essays and reviews have appeared in Harper's, Bookforum, Cineaste, and other publications. His first book, The Earth Dies Streaming: Film Writing, 2002–2018, was published by n+1 Books in 2018. "A political awareness imbues Hamrah's criticism without weighing it down," Jennifer Szalai wrote of the book in the New York Times. "He doesn't succumb to a leaden moralizing because he pays close attention to the medium he's writing about, alert to what he sees and hears." The Earth Dies Streaming was named one of New York magazine's "10 Best Books of 2018" and Peter Keough has described it as "like Agee on Film for the coming apocalypse."
"A. S. Hamrah's criticism is hilarious, irreverent, full of passionate and ingeniously defended judgments," writes novelist Dana Spiotta. "He can be relied upon to push things to a point of delightful perversity, which is part of what makes his work so fun (truly fun) to read. But he is also up to something subversive and political: his work brilliantly torpedoes the tedious conventions, commodifications, and clichés of the corporate entertainment complex." Film critic Adrian Martin has called Hamrah's reviews "frescos of roiling discontent: discontent with the state of the cinema, the state of America, the state of things generally."
The Baffler publishes a wide range of political, literary, and cultural criticism, and our regular contributors include Barbara Ehrenreich, Astra Taylor, George Scialabba, Yasmin Nair, Kate Wagner, Rafia Zakaria, and Liz Pelly. Regular targets include Silicon Valley snake-oil, the deadening weight of consumer capitalism, our faithless media, the authoritarian overlords of our decaying body politic, and their undead neoliberal consensus.
About The Baffler: The Baffler is a journal of left political analysis and cultural cultural criticism, publishing six print issues annually, plus daily online content. Founded in 1988 by Thomas Frank as "the journal that blunts the cutting edge," The Baffler is owned by the nonprofit Baffler Foundation.