The Domino Sugar Refinery and the Art of Real Estate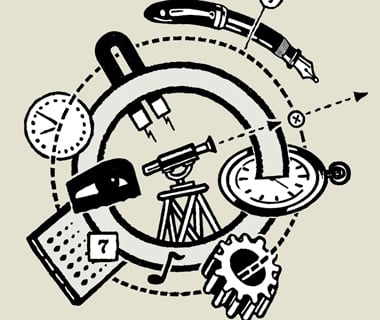 At the southern end of Williamsburg, Brooklyn, the hipster epicenter of the world's hipster epicenter, is the site of the century-old Domino Sugar Refinery, now a hulking shell of empty warehouses.
Soon, thanks to the development company Two Trees (the people who invented the neighborhood of DUMBO), Domino will be transformed into 3.3 million square feet of condos and offices with the design help of SHoP Architects. The boxy towers of the new five-building complex will become a perfect symbol of the new Brooklyn—corporate, but with a thin veneer of luxury-hipster signifiers fit for European ex-pats. And, following a familiar pattern, Brooklyn visual art is just another selling point.
On May 10, the visual art nonprofit Creative Time opened an exhibition in one of the factory's many empty halls, to celebrate the transformation of so much dead space into high-capital luxury living and working suites for Brooklyn's future overlords as they continue to creep over from Manhattan. Or—I forgot—was the show pitched as an appropriation, a reactivation of politically charged, post-industrial real estate through a critical riff on colonial history? Sometimes it's hard to tell which is which.
A Subtlety at Domino Sugar Refinery is Kara Walker's first major public art project, as well as her biggest foray into three dimensions, after initially having become known for her black-and-white collages and drawings that investigate the history of race in the United States. Her installation for this show is a thirty-five-foot-tall white Sphinx, complete with female genitalia and a clearly African face. The entire sculpture has been dusted with refined white sugar (eighty tons of which were donated by Domino to construct the whole show). Installed around the Sphinx are smaller figures, brown-colored tropical servant-boys carrying baskets that the artist says were enlarged from plastic figurines—like G.I. Joes, but more explicitly racist.
Here, Walker uses her powerful (if at times heavy-handed) symbolism to explore identity politics. Until 2004, the Domino plant refined brown sugar into white, employing the labor of "unpaid and overworked artisans" (as the artist notes in her subtitle), everywhere from the cane fields to the kitchens of the new world. These are the servant boys, several of which are actually made entirely of brown sugar and are slowly dripping and melting to nonexistence on the factory floor.
The show will no doubt draw crowds and headlines. But here, the art is playing a dual purpose—it's also advertising for Two Trees's incipient condos.
We long ago entered the age of art as a branding mechanism. Sometimes it's the artists themselves who use art to build a big-business brand—Damien Hirst's solo Sotheby's auction comes to mind. But it's also often businesses that adopt visual art as a tool to freshen up their images. Recent examples include Heineken slapping "art" on its bottles and Red Bull hosting an art contest with its cans, not to mention Yayoi Kusama's polka-dotted Louis Vuitton stores. Google has even turned the New Museum's 2015 Triennial into a marketing opportunity by sponsoring it through Google Glass. The museum will apparently create a "new visitor experience application" with Glass for the show, as if audiences somehow were heretofore unable to perceive the art well enough on their own.
Creative Time is well versed in the power of art to amplify a brand's reach. As the city's smartest public-art agency, it has creatively mixed corporate sponsors and compelling projects, having artists cook up meals at the seasonal restaurant Park Avenue and throwing a Nick Cave pop-up at Grand Central. Last year, it hosted its annual gala, this time celebrating the dimming '80s art-star Julian Schnabel, in the Domino refinery. In each of these examples, art serves to heighten the space it occupies, bringing it into a rarefied cultural sphere.
In the case of the Domino refinery, the impact of the art on commerce is unmistakable. Occupying an unorthodox space can bring some necessary freshness to art, but more often than not, a pop-up show has a more lasting impact on the real estate (hence the popularity of art exhibitions in for-sale condos). Art is sexy, desirable, expensive—and Kara Walker, even with her in-your-face identity politics, is a strong art-world brand that lends a certain profitable sheen to the property. In fact, Two Trees is a major sponsor of A Subtlety, directly linking the exhibition to the development opportunity.
The term "Bilbao Effect" has previously been coined to refer to how an art museum can revive a city as a cultural destination; in Williamsburg, we see the effect in miniature as the refinery is rebranded as an arena of luxury consumption. For Creative Time's gala this year, elegantly festooned tables stood out against the building's rusting walls, the contrast a perfect epitome of Brooklyn's obsession with the signifiers, if not the actual realities, of heavy industry. It's great marketing.
Art is whitewashing the Domino Sugar Refinery for its new occupants even before construction starts. Walker isn't exactly interested in her impact on condo prices, however. "I don't have a position on gentrification necessarily," the artist told Animal New York—she's taking the long view. "Cultures come and go. Condos come and go. Bodies come and go," she said. All that is solid melts into sugar.