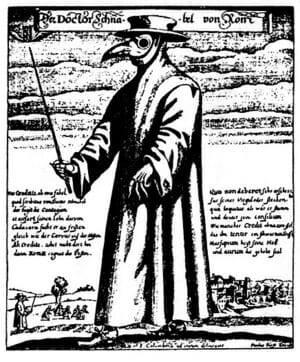 • Technologies like Uber and table-side computers in restaurants are turning us all into terrible bosses, reports The Verge. Josh Dzieza writes that "the rating systems used by these companies have turned customers into unwitting and sometimes unwittingly ruthless middle managers, more efficient than any boss a company could hope to hire. They're always there, working for free, hypersensitive to the smallest error."
• Today in signs of the end times: an Oregon teenager has been diagnosed with the bubonic plague. The disease is very rare today, but not unheard of, typically causing about twelve deaths in the United States each year. Over the last five months, however, there's been an unexplained increase in U.S. cases of the plague.
• Starting to sweat over the upcoming holidays? Don't worry, The Baffler has located the perfect gift for your special someone.