Fresh Hell
The best dispatches from our grim new reality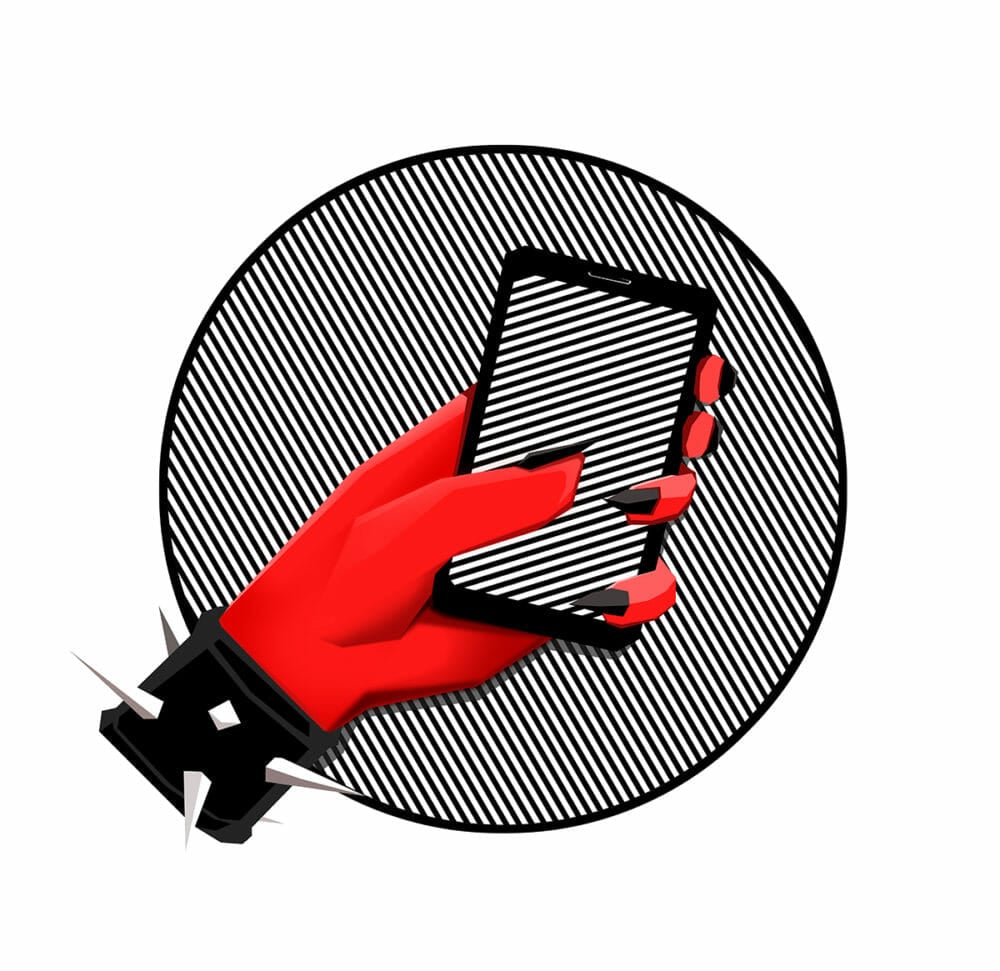 Eau de Gamer
Dedicated to doing its part to mitigate the rotting tang of its consumer base, Microsoft has announced it will release a line of Xbox-branded personal care products, including shower gel, body spray, and deodorant—all in partnership with the manufacturer of the luxuriant cologne-cum-flamethrower, with notes of antifreeze and fragile masculinity: Axe. Will this line of grooming products smell of Mountain Dew and basement? No, it will evoke "pulsing green citrus," "kaffir lime," and "winter lemon," with "aromatic herbal middle notes of mint and sage, and woody bottom notes of patchouli and clearwood."
A Hands-Free Feast
A new pop-up restaurant in posh London will finally alleviate diners from the vexing duty of delivering food to their mouths: Hands Off! will do the feeding for you, employing live humans to shove a top-shelf tasting menu into your gaping maw, leaving you more time to commune with the content stream. (A shame, really, that it took well over a decade to realize the dream of hands-free dining envisioned by the ostensibly satirical but regrettably shrewd The Onion.)
There Will Be Hot Chocolate
A young, entrepreneurial boy from Texas forced to come of age in a septic bog of racism noted President Hatty McHat Face's desire to build a big, beautiful, super-cool wall along the Southern border and decided to open a hot chocolate stand to raise a few bucks for the cause. But as it turns out, his neighbors are extremely, extremely racist—so racist, in fact, that they bought $22,000 worth of hot chocolate during the summer.
When Harry Met Sally at a Tech-Hell Wine Bar
Bumble, concerned about the scarcity of places in which adults might meet for a date arranged on an app (with, say, flattering lighting, eminently chill music, mild intoxicants, a bruschetta board or two, etc.), has announced plans to open a space for such interactions in the amusement park-neighborhood of Soho in New York. Bumble Brew will be an all-day cafe and wine bar, gently transforming throughout the day to accommodate bad dates scheduled during lunch hours, bad dates scheduled during happy hour, bad dates scheduled at every hour of the day!
Sunday in the Park with Super-Rich People
Elsewhere in the archipelago of trash islands known as New York, Brooklyn will be getting a desperately needed, 25,000-square-foot park—for the exclusive use of super-rich people living in an extremely overpriced building full of luxury condos for super-rich people. It's the Gramercy Park of the Future!
Correction of the Week
This week's award for Best Correction goes to Gizmodo, who, reporting on a $15.4 million dollar settlement between Mallinckrodt Pharmaceuticals and the Department of Justice over the former's campaign of bribing doctors to prescribe an incredibly expensive drug, were sorry to admit an error:
Correction: This article originally stated that the price of Acthar had gone "from just $40 in 2000 to over $40,000 today." A spokesperson for Mallinckrodt emailed to request a correction that Acthar actually costs $38,892 today. Gizmodo regrets the error. We also regret that every last one of these guys isn't in prison yet.
The Gays Love National Security
The Baffler, being happy as a bank to celebrate the beauty of queer love, would like to congratulate the National Security Agency, in the this time of darkness, for coming out in support of Pride Month, that annual bacchanal of misremembrance (Stonewall was a riot) sponsored by Nike, Williams-Sonoma, Starbucks, CB2, H&M, HSBC, Bank of America, Capital One, Smirnoff, Disney, Converse, J. Crew, Sephora, Zara, Free People, Gap, lululemon, Athleta, MAC Cosmetics, the Container Store, et. al.