Fresh Hell
The best dispatches from our grim new reality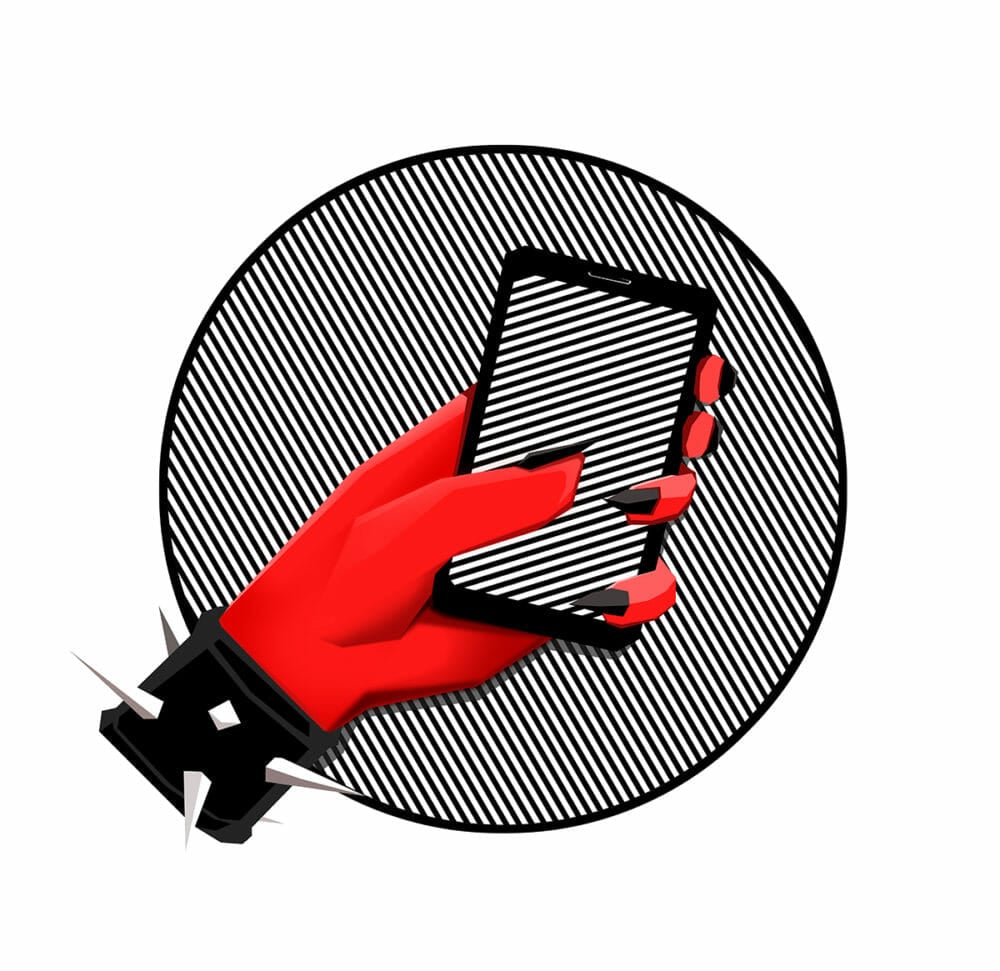 In the Realm of the Scents
Capitalizing on the runaway success of Goop's This Smells Like My Vagina candle ($75; with ambrosial notes of Damask rose and ambrette seed), McDonald's official Quarter Pounder Fan Club has announced a limited edition set of votive candles inspired by the beguiling tang of the Quarter Pounder, distilling the burger's complex effluvium into six individual scents: Bun, Ketchup, Pickle, Cheese, Onion, and "100% Fresh Beef." The fan club encourages users to burn all six candles together for the full experience. (Also available for purchase from the club, although currently on back order: a fourteen-karat gold "Quarter Pounder With Love" locket, featuring dazzling photos of the Quarter Pounder, the Quarter Pounder Bacon, the Quarter Pounder Deluxe, and the Double Quarter Pounder.) 
Hold Me Closer, Tiny Breakfast 
After an inexplicably successful test run in Denver, Einstein Bros. Bagels is taking their latest culinary innovation national. A symbol of cross-cultural unity amidst our historical moment of discord, it's a deformed amalgam of the bagel and burrito: the Bagelrito. This glorified Hot Pocket contains eggs, turkey sausage, bacon, three types of cheese, hash browns, salsa, and green chiles, all wrapped in a tortilla, which is then wrapped in Asiago bagel dough and baked—making for a 930-calorie breakfast delight that is "Big, Bold, and Easy to Hold."
Daddy Bloomberg 
In other malignant meals news, billionaire presidential hopeful Michael Bloomberg—efficacy of the estimated $400 million he's spent on advertising aside—is  forking over a tidy sum to seduce American voters with lavish food spreads at campaign events, including: smoked salmon with capers, quiches, pastries, tropical fruits, cuban sandwiches, cheesesteaks, kosher pigs in a blanket, barbecue sliders, hoagies, honeyed brie, pimento cheese, endless crudités, and mountains of pulled pork—a veritable cornucopia of abundance that may very well choke democracy in the United States forevermore. 
No Such Thing as a Free Read
Thanks to an exciting new partnership with a private company, prisoners in the West Virginia "corrections and rehabilitation" system are now being provided with "free" tablets through which they can access the innumerable literary wonders of Project Gutenberg—for three to five cents a minute. If, in combing the digital stacks of the public domain texts available for free to the unincarcerated, one were to settle on George Orwell's classic 1984 and plow through it at a brisk thirty pages an hour, it would cost $20 to do so—which would take an average West Virginia prisoner over sixty-six hours of labor to earn. 
Intern This!
Enjoy this heartwarming tale of a young woman who, basking in the joys of her $66,000-a-year top-shelf education at Boston University, is required by that very same university to pay $5,928 to be an intern. Through an elaborate tango with the university's hulking and indifferent bureaucracy, utilizing a tool kit of clerical divination, she got away with paying her university only $1,928 to be an intern! 
Where the Magic Happens 
Elsewhere in our enchanting economy, same-day-delivery precariats laboring on behalf of Shipt (bought by Target for $500 million in 2017) are struggling to fulfill the company's command to "bring the magic" to each and every delivery, which, as the company encourages, might very well require said  independent contractors to purchase with their own paltry paycheck thank you cards, balloons, hot cocoa, or flowers to embellish deliveries. Or, alternatively, contractors might offer to walk a customer's dogs or drag their trash to the curb—all free of charge. But the magic doesn't stop there! Shipt also utilizes a fun and entirely opaque algorithm that "take[s] estimated shop time, substitutions, street traffic, and estimated travel time into consideration" when calculating pay, with some workers reporting a 40 to 50 percent drop in compensation, according to Gizmodo.