Chronicles of Deaths Foretold
Extrajudicial killings in Colombia
Artur Domosławski (born 1967) is a Polish journalist and non-fiction writer who has written extensively about globalization and its discontents. Fluent in Spanish and Portuguese, he has spent a large part of his career in Latin America.
Domosławski's first book, Latin American Fever (2004), focuses on Cuba, Chile, Argentina, and Brazil, analyzing the effect that liberal market reforms have had there. His later work, Death in the Amazon (2013), narrates three incidents in which multinational companies caused severe environmental damage in the Amazon rainforest, resorting to illegal actions (including assassinations) to silence the opposition of local communities. In addition to his reporting, Domosławski has written an award-winning biography of Polish journalist Ryszard Kapuściński—an English edition was published by Verso in 2012—and an acclaimed book about the Polish-Jewish philosopher Zygmunt Bauman.
What follows is a chapter from Outcasts (2016), which brings together twenty years of study on various forms of exclusion—political, social, economic, racial, and gendered—experienced by communities in the Global South. The book includes stories from Brazil, Colombia, Mexico, Guatemala, Salvador, Myanmar, the Palestinian Occupied Territories, Kenya, and South Sudan, among other places. Originally titled "Whom Nobody Will Miss" and written in Bogota in 2011, this report details how the military in Colombia was incentivized to murder innocent men and label them as FARC guerillas.
— Antonia Lloyd-Jones
---
The first to disappear was Alex Arenas. In December 2007, the day before Christmas Eve, he told his pals at the construction site that he'd scored a great job on the side, for which he was leaving on a trip—later, he'd get them in on it too. He told his older sister Cecilia that he would return with good money for their ailing mother who lived off his earnings. He also helped Cecilia, whose husband was seriously ill and unemployed. She says he was their mainstay. He was thirty-three years old.
The next to disappear, Jaime Castillo, was a street peddler selling soap and jam, earning next to nothing. Claiming there was a good offer to work on the land, he tried to persuade his older bother to join him. But his brother refused and Jaime didn't mention it again. He was forty-two years old.
The third to disappear, Diego Tamayo, left his mother a note on the fridge that said: "Take care of yourself, I'll be back on Monday." It added: "Look after the rabbit." Diego loved animals and once dreamt of being a vet. But how could he, a boy from Soacha, even think of going to college? Instead he made money painting houses and driving trucks. On his way out at two in the morning, Diego briefly chatted with the block caretaker. He said he was going on a long journey, though didn't specify with whom. He was twenty-five years old.
The fourth to disappear, Andres Palacio, told his mother was going to the coast with some friends. "Mind you take care," she replied. "We don't have any friends on the coast." She was ready to call the police if he was found hanging out with strangers, who could turn out to be guerrillas or bandits: years earlier, her older son had been murdered by a political gangster. Andres was twenty-two-year-old.
These men—and twelve more from Bogota's Soacha neighborhood, as well as three from the nearby Ciudad Bolívar slum—all disappeared between January and August 2008. None of them knew each other.
---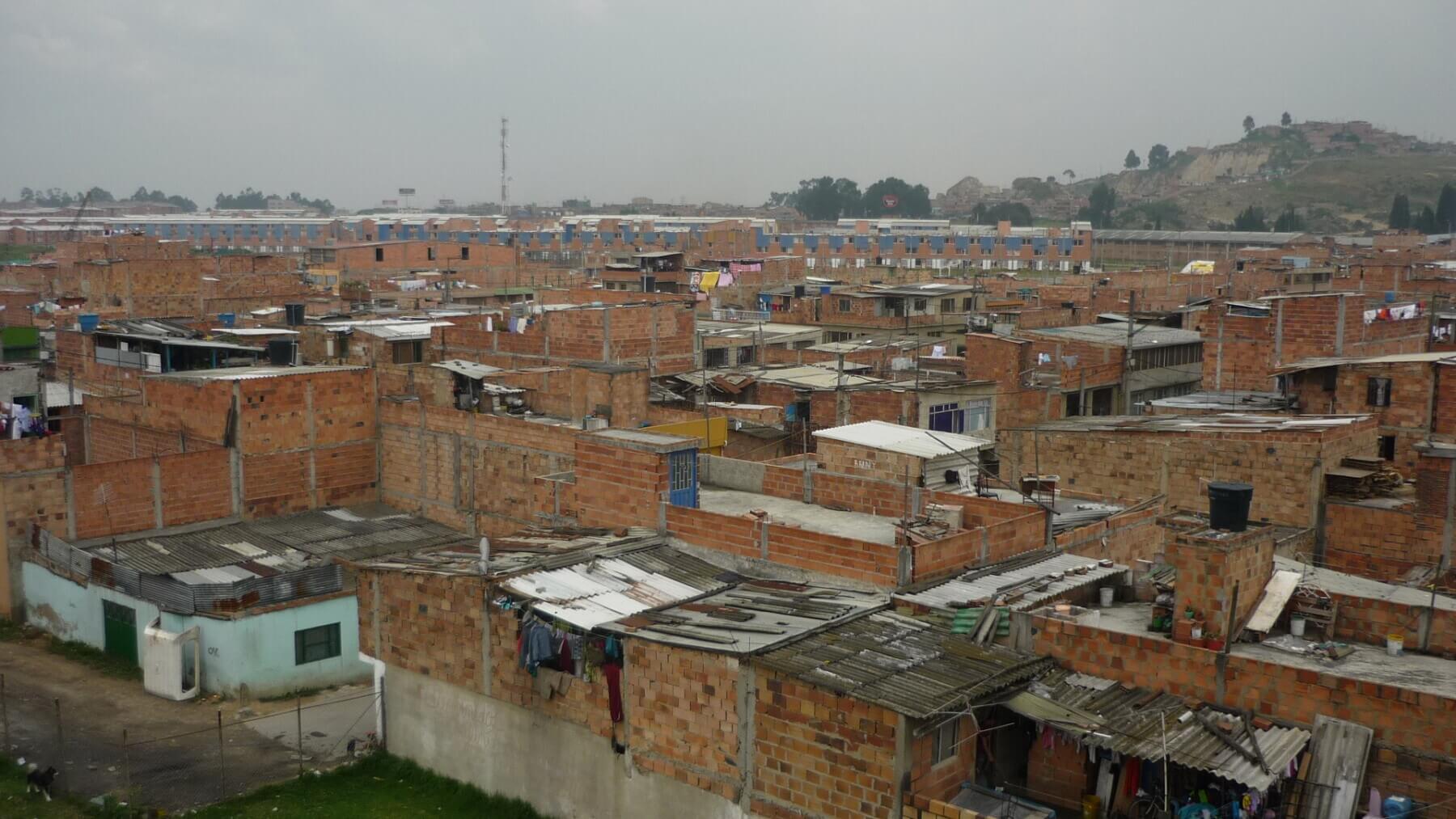 Soacha, a poor suburb that is home to several hundred thousand people, is at the heart of all of Colombia's miseries. You could call it the capital city of hopelessness. Many of its residents are exiles from the interior, victims of decades of armed conflict. Not surprisingly, it's a recruiting ground for the guerrillas and gangs. Muggings and theft are rampant. So is addiction to alcohol and drugs. Soacha is a major source of cheap labor. And a hotbed of domestic violence.
Stories about the men from Soacha who vanished without trace soon reached Fernando Escobar, the local ombudsman. (In Colombia, many local districts have their own spokesman for citizens' rights.) From May 2008 onward, the relatives of the disappeared started coming to his office. He instructed them to take any information, including photographs, to the missing persons bureau.
At meetings of the local authorities, police, and military representatives, Escobar noted that something disturbing had happened in Soacha. He thought the young men had been kidnapped or recruited by the FARC (Fuerzas Armadas Revolucionarias Colombianas)—the country's oldest communist guerrilla organization. Or by the paramilitaries, which serve as private troops for landowners and cocaine dealers. But the officials took umbrage at the ombudsman's warnings. Their response was to shout him down: "Mind your own business, don't go meddling in politics!"
There was little else for the ombudsman to do but keep asking around. One day at a bar he told an acquaintance about the three men—Tamayo, Palacio, and one Victor Gómez—who had all disappeared on August 23. The man responded with the names and addresses of six others who had gone missing a little earlier. In Soacha, as in all of Colombia, missing persons often aren't reported to the authorities, so the ombudsman wasn't that surprised. But he was struck that so many had disappeared from the same suburb within a short time period.
The breakthrough came in late August. A relative called Diego Tamayo's mother, claiming that her son had been killed in a skirmish between the army and the guerrillas, in a remote part of Colombia, at a place called Ocaña, more than six hundred kilometers northwest of Bogota. This information had appeared in a news item in one of the local papers, which suggested that Diego was with the guerrillas. On September 1, exactly one week after her son's disappearance, Diego's mother received confirmation of his death. His body had turned up at the Medicina Legal (Legal Medicine) facility in Ocaña.
Medicina Legal, which has departments all over the country, keeps a register of those who die from unnatural circumstances—victims of accidents, attacks, armed conflict, and so forth. They collect DNA and fingerprints, take photographs. If the victim has identification on them, the family is informed. If there is no identification, the body is buried as unidentified. Thanks to a system for comparing data from Medicina Legal and the missing persons bureau, it is often possible, even after a long time, to establish the identity of unidentified victims.
Diego's mother learned that two other boys— Victor Gómez and Andres Palacio—had disappeared on the same day as her son. Palacio's mother had gone to the ombudsman, who confirmed the dreadful news. Word spread quickly, and the relatives of other men who had gone missing began to keep an eye out for information about their sons and brothers. Some of them were contacted by Medicina Legal when pictures of the missing were matched with photographs of corpses in the archive.
Finally, the bodies of eighteen missing men from Soacha and Ciudad Bolívar—except Alex Arenas, whose body "surfaced" in a different region of Colombia—were tracked back to mass graves in Ocaña. Most had been buried as unidentified. Information on the deceased had been shared with the local Medicina Legal facility by military personnel from the Fifteenth Flying Squad, who claimed they were all guerrillas who died in skirmishes with the army.
The ombudsman, who had initially believed that the men were recruited by guerrillas, started to have doubts. The period between the disappearances and the purported armed skirmishes seemed too short. With one exception, they had all died within forty-eight hours of their disappearance. Diego Tamayo, Andres Palacio, and Victor Gómez disappeared on August 23 and were killed on August 25. Jaime Castillo disappeared on August 10 and was killed on August 12. Elkin Verano disappeared on January 13 and was killed on January 15. Jaime Valencia and Daniel Martinez disappeared on February 6 and were killed on February 8. The journey north, from Soacha to Ocaña, is more than six hundred kilometers, and it takes at least fifteen hours to drive along poor roads. Where was the time for combat training? When did they learn to shoot?
---
When the matter became impossible to ignore, President Alvaro Uribe spoke up: "These boys hadn't gone off to pick coffee. They'd gone to break the law." He was seconded by the minister of defense, Juan Manuel Santos, who made it clear that the young men from Soacha and Ciudad Bolívar belonged to illegal armed groups and had been killed in skirmishes with the army. Santos added: "Army command and the ministry do not tolerate the violation of human rights."
Nevertheless, a prosecutorial inquiry was ordered, and what it revealed was shocking. Apparently, the military had offered these young men, through civilian intermediaries, well-paid work in another part of the country—and had then kidnapped them, murdered them, and posthumously labeled them guerrillas. There was a financial incentive behind this. By force of directive number twenty-nine, adopted by the government on November 17, 2005, army officers and soldiers were to receive special bonuses for apprehending or killing members of illegal armed groups. How much was paid for each hit and how the money was shared is something nobody knows for certain—the army kept it secret. But circumstantial evidence suggests the going rate was between $800 to $1500. Soldiers who killed such "guerrillas" were also given bonus leave. Some were rapidly promoted.
In Soacha, the victims were picked up at the Los Costeños bar, where they went to drown their sorrows. (The two recruiters apparently received $100 for each candidate.) From there they were taken by car or bus to Ocaña, where they were detained at the house of an army officer, Alexandro Carretero, and plied with alcohol. (This came to light thanks to an unusual witness—then seventeen-year-old Katerina Osorio Ballesteros, cousin of the officer's wife, who recognized some of the victims in photographs. At her cousins' house she had overheard conversations about what was going to happen to the captives.) The next day they were brought to the execution site. On the way there, a patrol positioned in advance took away their identification. That was why they were interred at the Medicina Legal facility as unidentified.
Once the media broke the story of the men from Soacha, a torrent of reports followed from the rest of the country about people who had gone missing in a similar way. President Uribe and Minister Santos initially went with the line that these military men were "a few rotten apples" in the barrel—as if the army was otherwise perfectly healthy. Eventually, when the proof of the army's crimes became impossible to deny, they admitted that "members of the armed forces may have taken part in homicide," that "mistakes were made in procedure and control," and there had been "serious neglect at various levels." Inquiries were initiated and suspects detained. Twenty-seven senior officers were dismissed, including three generals. None of them was brought to trial, however.
More than forty army units are said to have taken part in such extrajudicial killings. According to organizations monitoring armed conflict in Colombia, the army murdered over four and a half thousand men in this way during the eight-year period of Uribe's rule.[*] For comparison, that's more than were killed during Pinochet's seventeen-year dictatorship in Chile.
---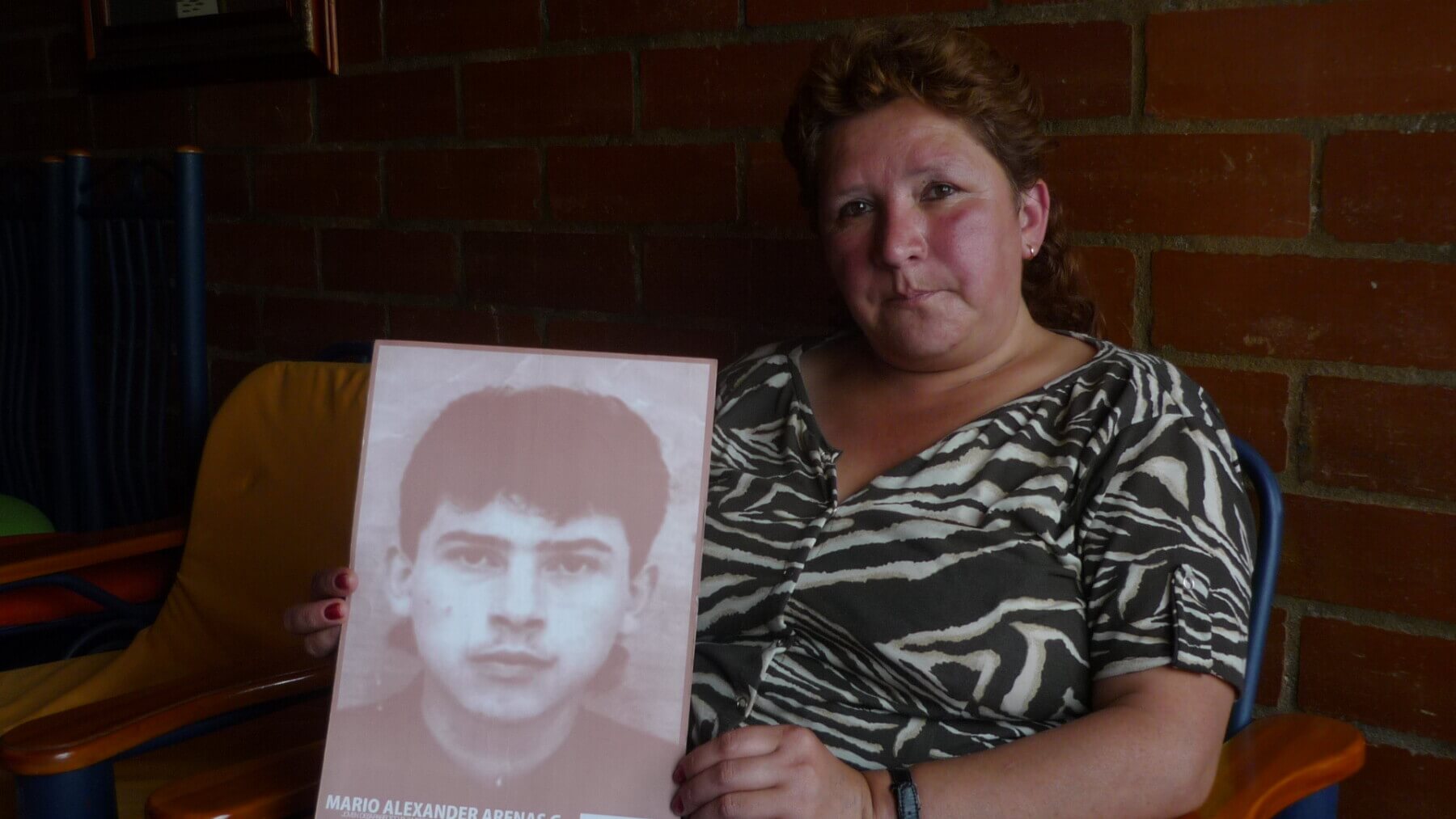 Felipe Zuleta, well-known human rights lawyer and political commentator, receives me at his office. He has recently returned to Colombia after nine years of political exile in Canada. Zuleta left because of threats from the FARC guerrillas, as well as negative propaganda from the Uribe government. How had he managed to upset both sides? It was his excellent vision that was to blame: Zuleta, who can see just as well out of his left eye as his right, was unafraid to criticize both the guerrillas and their opponents (the state and paramilitaries) for human rights violations.
Now, in helpless fury, he tells me about the young men who were abducted from the slums, lured by false promises. "Just look at the sort of people they chose," he says, his voice rising. "They were young men, some of them juveniles who weren't at school, had no permanent jobs, and lived in very poor areas. Some of them had been in trouble with the law. They abused alcohol and drugs. They were the sort of people whom hardly anyone regrets, whom nobody would stand up for or miss, except their closest relatives."
I ask Zuleta how this sort of a crime was possible at all. "The impunity of the authorities has a long history in Colombia," he responds. "And is unfortunately part of the local political culture." (For instance, over four thousand left-wing activists working for the Patriotic Union—which was meant to shepherd the FARC into civilian political life—were assassinated in the 1980s.) More specifically, Zuleta understands the Soacha killings as resulting from the government doctrine known as "Democratic Security"—the Colombian version of the "War on Terror." Under the policy of "Democratic Security," the army is essentially allowed to do anything it likes in the name of protecting national security—which effectively incentivizes extrajudicial killings. The soldiers and junior officers were given money and bonus leave for killing the "guerrillas." The senior officers desiring faster promotions could show their higher-ups how successfully they were fighting extremism. And the government could boast to the public of this success, as proof that "Democratic Security" was working.
---
Saturday afternoon in Soacha. I'm here to meet with Idali Garcera, Diego Tamayo's mother. It's not easy to find her address; there aren't many street signs or house numbers. Even the local taxi driver loses his way.
In a small flat in a communal block, Señora Garcera shows me photographs of her son and his modest little room—all in the order, or lack of order, that Diego left it. Then we are joined by the mothers of Andres Palacio, Victor Gómez, and several others victims. At this meeting, I learn about the men who were abducted and murdered. I also learn that the families' nightmare did not end when the truth came to light. Slowly, I come to understand why the victims' relatives weren't initially very willing to meet, and why trusted people had to pull strings for me.
Andres Palacio's mother and brother have been receiving threatening phone calls. Several other mothers have been accosted by thugs on motorbikes, who threatened to kill them and the victims' siblings. One victim's brother, John Smith Porras, found a message left on his door that read: "You can try hiding in here, but as soon as you come out we're going to get you." After a series of threats, the young man moved away. Señora Gómez's other son, John Nilson Gómez, had also been getting threatening phone calls. They said he must stop going to the prosecution service. Then someone pushed him off a viaduct. He survived. So he received more phone calls: "Haven't you learned your lesson? Isn't what happened to your brother enough for you? Stop snooping about!" On February 4, 2009, at six in the afternoon, John was playing on the fruit machines at the local shopping mall. A masked man rode up on a motorbike and shot him in the face at close range. He died in hospital the next morning.
It is not just the victims' families who are in danger. The ombudsman from Soacha, Fernando Escobar, has also been threatened through messages, letters, emails, and phone calls. Now he doesn't answer his cell phone without recognizing the caller's number. He usually goes around with bodyguards, though he came to meet me at a hotel in Bogota on his own. "Sometimes it's better not to tell the bodyguards who I'm meeting," he says. "Welcome to Colombia."
We have a long conversations that allows me to reconstruct the whole story. At one point, he claims that nobody actually wants to hear about the crimes in Colombia. I don't quite understand. After all, a lot has already written about the subject in the media. Escobar replies: "More than once my own friends, people from so-called good homes, have asked me: 'Why on earth do you bother with all that? Is it worth risking your life for the sake of some petty thieves?' And I reply that even if they were all at odds with the law, so what? Does that mean it was alright to just kidnap and murder them?"
I now better understand the lawyer Zuleta's observation: these men who were abducted and killed because nobody would miss them.
---
Initially, in the case of the Soacha killings, fifty-six officers and soldiers from the Fifteenth Flying Squad were charged with abduction, conspiracy to commit a crime, and homicide. But the lawyers for the defense dragged out the case using legal loopholes, while the defendants changed their lawyers, and the new ones had to study the case files, which meant the trials and detention period were extended. When the permissible limit for keeping someone in custody without sentence was reached, all the accused were released.
Pilar Castillo, a lawyer who represented five of the families from Soacha, told me about the disappearance of a key witness—the girl who had seen the abducted men at her cousin's house and had overheard that they were going to be killed. "She was in the care of a witness protection program, but one day she suddenly refused to have bodyguards and disappeared without trace."
In all, some fifteen hundred similar investigations were underway in Colombia, for cases involving more than two thousand murders. But only a few dozen of the military killers were ever sentenced. From my conversations with the victims' families, lawyers, human rights defenders, and journalists, I got the impression that very few believed justice would prevail. Rather, there was a general sense that some people, usually from the lower ranks, were being sacrificed to cleanse the army's image.
With little hope in the local justice system, the mothers from Soacha sent letters to the International Court of Justice in The Hague, appealing to global public opinion. It seemed to have had some effect. A few years later I read in the press that some of the killers in the Soacha case were given long prison sentences, which the appeals court had raised from thirty to fifty years. More important than the severity of the penalty was its justification: the court stated that that the killings were the result of a criminal plan carried out by the army against the civilian population and should thus be treated as crimes against humanity. For the victims' families, this offers some hope for an end to impunity.
Few people have the courage to ask questions about political responsibility, let alone the complicity of those at the very top. Ombudsman Fernando Escobar won't say a word about it. "If I started to talk about politics," he tells me, "at best I'd be discredited as a 'terrorist in a tie'. I can only support action to bring the immediate culprits to trial."
A "terrorist in a tie"? That's an allusion to the way President Uribe some years ago described critics of the government and defenders of human rights. Here's an example from a speech he made to students at a military school: "Politicos in the service of terrorism who wave the slogan of human rights about in a cowardly way [want] to hand back to terrorism in Colombia everything the citizens and public authorities have taken away from it." In other words, anyone who denounces the authorities for abuse of power is a terrorist! More than a figure of speech, the phrase had turned into a weapon. Public stigmatization was often a signal for assassins—from the police, the army, or the paramilitaries—to intimidate, force into exile, or rub out the targeted people.
Felipe Zuleta is the rare man who is outspoken. He has interviewed senior officers, who told him, off the record, that the army commander-in-chief General Mario Montoya called them daily asking: "How many guerrillas have you killed today?" (In a different trial, Montoya was accused of having links with the criminal paramilitaries.) It's unlikely that these officers would repeat this claim in a courtroom. There's mafia solidarity among the armed forces. Besides, something could happen to them if they speak out—they know very well how power works in Colombia.
---
On the final day of my stay in Bogota, I went to Bolivar Square—where the presidential palace, the congress, and court buildings are located—to meet with Raul Carvajal. A sixty-three-year-old grocer from the north of the country, he had been in the news for the past two weeks, for bringing the remains of his son to the capital in a truck. His son, also named Raul Carvajal, was an army sergeant. On October 8, 2006, he called home in an agitated state to say that he was going to leave the army because his commanders were trying to force him to take part in the murder of two young men, allegedly guerrillas. A few hours later Raul Carvajal junior was dead. The army claimed he was killed fighting against FARC militants. An investigation found no evidence of such a skirmish in the army files. He was twenty-nine.
Raul had made a pilgrimage across the country, traveling more than a thousand kilometers to get to Bogota. Along the way he made stops in towns and villages, handing out leaflets listing accusations and denunciations. He wanted an explanation for the circumstances of his son's killing and punishment for those responsible. "I won't let them get away with it," he told me. "I'll keep demanding an explanation of how my son died until I die too. There's nothing that matters more to me in this life—they can kill me if they want. Enough silence, enough impunity!"
Occasionally somebody stops in Bolivar Square and questions Carvajal. The tourists stare at him as if he were a freak because he's festooned in signs with information about his son. Most walk past indifferently.
---
[*] Data from 2014 record 4716 cases of such killings reported to the prosecution service throughout Colombia; my source is El Pais, March 26, 2014.