Friday, April 8, 2016
6:30 p.m.
Thomas Frank on "Listen, Liberal"
First Parish Church in Cambridge, Unitarian Universalist
1446 Massachusetts Ave.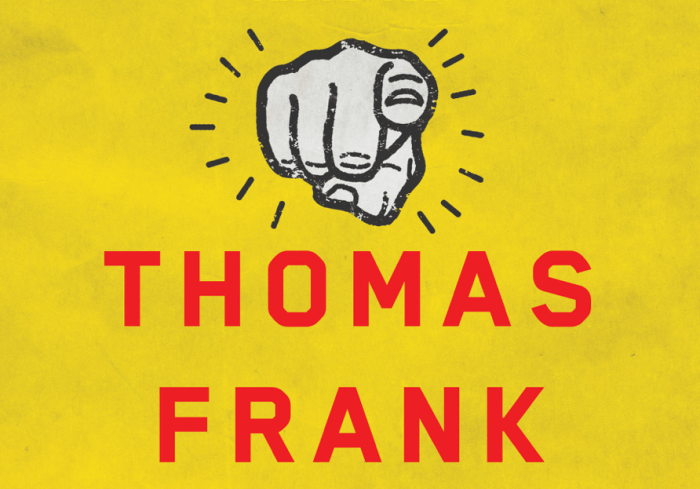 By the time early April rolls around, we might know the identities of the Democratic and Republican nominees, but we suspect that the oddities and confusions of this presidential election season will persist for a while longer. So please mark on your calendar Friday, April 8, 7 p.m. Thomas Frank, The Baffler's founding editor, will speak at First Parish Church in Harvard Square about his coruscating new book, Listen, Liberal: or What Ever Happened to the Party of the People? 
That's right, Massachusetts Democrats, he's looking at you. Chapter 9, entitled "The Blue State Model" rests on spade work that Tom did during a visit to Greater Boston, and makes some pretty surprising points about inequality and the Innovation Economy. Come out to the event and join the real conversation. In the meantime, please read an excerpt from Listen, Liberal in The Baffler's current issue no. 30 "Panic! Room". 
This event is co-sponsored by Harvard Book Store; please purchase your ticket for a measly $5 here.