Wednesday, February 10, 2016
7:00 p.m.
John Summers, Christopher Kloeble, and Aaron Kerner in Conversation
Goethe-Institut Boston
170 Beacon Street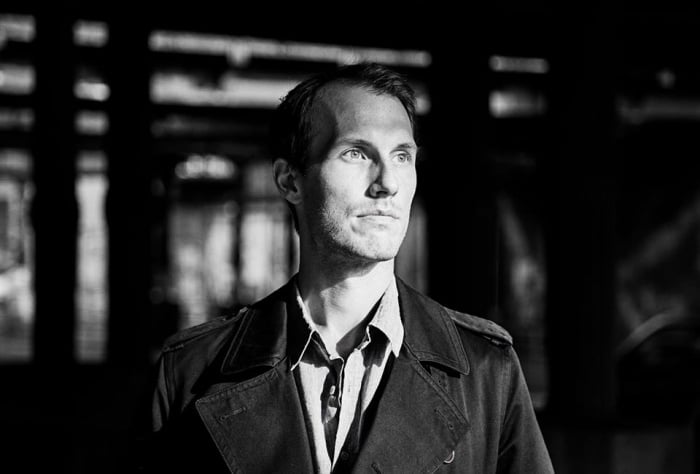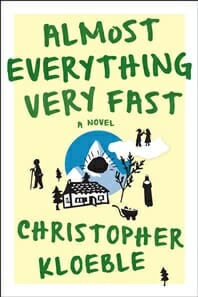 Join Baffler editor in chief John Summers, author Christopher Kloeble, and translator Aaron Kerner for a free conversation about Kloeble's latest novel, Almost Everything Very Fast, at the Goethe-Institut in Boston.
Poets & Thinkers
Wednesday, February 10, 2016, 7:00 pm
Goethe-Institut Boston, 170 Beacon Street, Boston
Author Reading in German, with English translation on-screen
Admission free, please rsvp
Info: +1 (617) 262-6050 or
[email protected]
All his life Albert had to be a father to his father: Fred is a child trapped in the body of an old man. He spends his time reading encyclopedias, waves at green cars, and is known as the hero of a tragic bus accident. With time working against them, Albert and Fred set out on an adventurous voyage of discovery that leads them via the underground sewers into the distant past—all the way back to a night in August 1912, and to the story of a forbidden love.
Charming and suspenseful, with a dark secret at its heart, this sensitive and dramatic family saga and page-turning road novel is Christopher Kloeble's third book and U.S. debut.
Translated from the German by Aaron Kerner.
Christopher Kloeble (novelist, playwright, scriptwriter) born in Munich/Germany, studied in Dublin, at the German Creative Writing Program Leipzig and at the University for Film and Television in Munich. He has written for the Süddeutsche Zeitung, DIE ZEIT and tageszeitung. His plays U-Turn and Memory have been staged at major theatres in Vienna, Munich, Heidelberg and Nuremberg. For his first novel Amongst Loners he won the Juergen Ponto-Stiftung prize for best debut 2008; his second book A Knock at the Door was published in 2009. The third, Almost Everything Very Fast, appeared in March 2012. His first film script, Inclusion, was produced in 2011 and nominated for the Prix Europa 2012 for Best Movie Script. He lives in Berlin and Delhi.