Friday, October 24, 2014
1:00 p.m.
Baffling our Ancestors: C. Wright Mills Then and Now
Center for the Study of Work, Labor, and Democracy
University of California, Santa Barbara
Santa Barbara
, California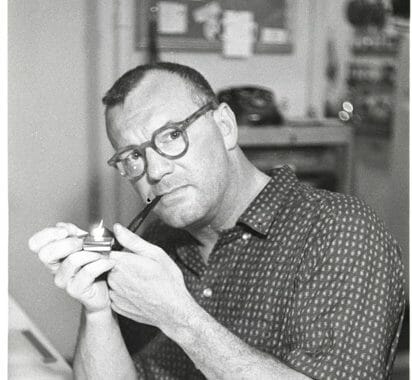 C. Wright Mills, from The Baffler no. 21
E
v
e
n
t
s

In the ultra-civilized precincts of Santa Barbara, The Baffler's John Summers dares to suggest that anarchism is all you need to run a magazine—that and a tradition to reformulate. Today, he discusses the life and work of the anarchist sociologist C. Wright Mills (1916–1962), the most influential left-wing American intellectual of the twentieth century.
But while you're here, just remember: if property is theft, beachfront property is grand larceny.  
October 24, 2014
Baffling our Ancestors: C. Wright Mills Then and Now
With John Summers
Center for the Study of Work, Labor, and Democracy
University of California, Santa Barbara
Santa Barbara, California