Thursday, December 18, 2014
7:00 p.m.
The Baffler's Anti-Holiday Party, with Astra Taylor and Joanne McNeil
Lily Pad
1353 Cambridge Street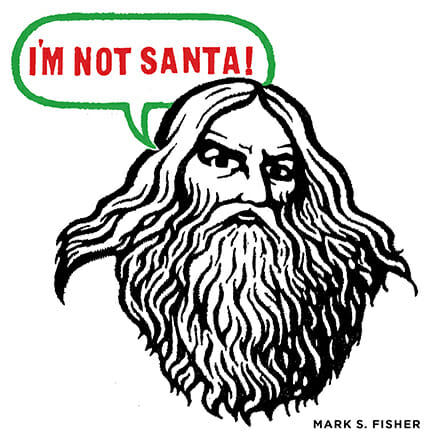 E
v
e
n
t
s

Those boozy office parties, awkward family dinners, and sundry punishments of the holiday season are coming. Where will you go to enjoy your old alienated self? The Baffler's Anti-Holiday Party!
Join the magazine's staff and friends at the Lily Pad in Cambridge for drinks & reality-based conversation with contributors Astra Taylor and Joanne McNeil. By December 18, the shopping season will lurch into high gear with gadgets on sale for Dads. Taylor and McNeil, meanwhile, will be discussing their scorching Baffler salvo, "The Dads of Tech," and blowing up the industry's gender denialism. So here's something for the Dad who has everything—except a clue.
The doors open at 7pm. The conversation begins soon after.
Suggested donation is $5, but, hey, it's the season of giving, right?; don't be shy. All donations are tax-deductible. If you can't come, you can still donate.
"The master's house might have a new shape—it may be sprawling and diffuse, and occupy what is euphemistically referred to as the 'cloud'—but it also has become corporatized and commercialized, redolent of hierarchies of yore, and it needs to be dismantled. Unfortunately, in the digital age, like the predigital one, men don't want to take it apart." —from Astra Taylor and Joanne McNeil, "The Dads of Tech," The Baffler no. 26