On day three of the trade summit, it was time for lunch with the orcas.
At SeaWorld San Diego, the morning had already included a stop at the Dolphin Amphitheater to watch jumping bottlenoses and the world's only pair of performing pilot whales practice their show segments; a hard-hat tour of the upcoming Arctic Rescue snowmobile thrill ride, soon to be the West Coast's fastest and longest straddle coaster; and a talk by park president Jim Lake, who opined to the 150 or so assembled theme park and attractions industry members fretting over a business still in post-pandemic recovery that "the world has changed . . . I don't think it's ever going to go back to the way we remember it."
Not only has the nature of work changed, he said, but what their visitors want has changed: fewer adrenaline-pumping thrills, more exploration, discovery, wonder. "While I think the rollercoasters are great," continued Lake, a thirty-year industry veteran who got his start parking cars at Disney World's EPCOT, "guests really primarily come here to see these great animals." By way of demonstration, the Dine With Orcas® experience seated us around the perimeter of a pool with glass panel walls where killer whales weighing up to almost five tons—including Ulisis (pronounced like the James Joyce novel), the park's largest—could splash up at any moment. Guests trickled through a lunch buffet line, featuring a menu that Lake explained had been revamped by their executive chef to better reflect San Diego's local cuisine, with plant-based options, sustainably sourced ingredients, and South American flavor profiles. "[I want] our local audience here in San Diego to be sitting at home saying, where are we going to go for dinner tonight?" Lake told us. "And I want them to say, we're going to go to SeaWorld." Unprompted, Ulises propelled himself out of the water and onto a ledge, lifting his massive tail to strike a pose resembling a teapot. Though there were elements of the traditional SeaWorld live show, with whales leaping on cue a few times, the animals no longer participate in "waterwork," and Ulises is part of the last generation of whales in SeaWorld's care. As Lake told us, the park has shifted its focus to rescue following outcry and shifting public opinion over the last decade.
The demise of old standards and an emergent demand for "authentic reality" were recurring themes at the inaugural North America Trade Summit in San Diego organized by the International Association of Amusement Parks and Attractions (IAAPA), the global attractions industry's leading trade organization, founded in 1918. "Attractions," in this parlance, refers not only to theme parks but encompasses family entertainment centers, zoos, aquariums, museums, science centers, and historic landmarks—an industry that represents some $50 billion of revenue in the United States alone. The four-day summit took attendees on five behind-the-scenes facilities tours of local attractions, including at SeaWorld San Diego. Much of the activity was geared toward the industry's response and adaptation to the post-Covid landscape, where it's uniquely positioned to profit from dormant consumer demand.
"The quintessence of our industry" was how Jakob Wahl, IAAPA's president and chief executive officer, described getting out of one's house and having fun. The idea is to captivate a public by saturating them with panoramic ocean views, expansive animal habitats, midway games, themed food booths, and inverted rollercoasters. Over the course of the summit, I heard the industry referred to, alternately, as the smile business, the fun business, and the memory-making business. The notion that the burgeoning indoor pleasures of streaming and tech are no substitute for in-person experiences is one that even the attractions industry, which is to a large extent premised on it, has had to relearn repeatedly. According to Wahl, early industry panics concerned the sudden ubiquity of the internet twenty-five years ago, and the rapid growth of Second Life-style virtual worlds a decade ago, when actuality seemed to be on the ropes. The Covid-19 pandemic provided the latest shock, with industry professionals wondering how they'd recover and what their customers would be looking for if they did. But according to 2023's Voice of the Visitor (VOV) report, attractions visits increased 28 percent in 2022 and are expected to grow another 15 percent this year on the strength of pent-up wanderlust. Food festivals, Halloween, and the pursuit of "bleisure" (business + leisure)—which finds remote workers decamping from their kitchen islands to Universal Studios—are booming. The report also emphasizes "experience-giving" over "stuff." "Who wouldn't want an hour hanging out with a penguin rather than another pair of slippers?" it asks.
The Looking-Glass World
A lifelong attractions fan, I was formed by birthday trips to ride the Rattler at Fiesta Texas (before it was bought by Time Warner and rebranded as Six Flags), the first Schlitterbahn water park dotted with German-style half-timbered buildings, and the Ripley's Believe It or Not! museum across the street from the Alamo. At home in Austin, there was nothing like scaling the climbing tubes at the one-of-a-kind Pandamonium Playland, a cargo-netted multistory playscape designed by a local medical device engineer. But recently, I'd wondered about the trend identified in the VOV report that sees consumers, particularly my millennial peers, seeking out and spending more not just on in-person experiences, but a certain type of low-tech, in-person experience—a trend seemingly accelerated post-Covid. It was something larger than nostalgia. I could see it in the rise of escape rooms and "extreme" haunted attractions (which allow actors dressed like The Shining twins to break taboo and touch terrified visitors); the increase in adults-only after-hours programming at my local art and science museums that feature cash bars and activities like a silent disco or Stranger Things-themed night; and the oddly reassuring flop of Meta, explicitly built to emulate the novelty once particular to the theme park.
The future is coming, and it's surprisingly low-octane, homespun—a cassette tape rather than an overproduced studio album.
That's when I came across George Walker, an industry expert and creative director scheduled to give the trade summit's keynote address, "Authentic Reality Evolves," billed as the story of how a service industry became what it called the "next reality." The future is coming, and it's surprisingly low-octane, homespun—a cassette tape rather than an overproduced studio album.
Authentic reality was not just a theory, Walker warned the audience during his presentation, but a movement. "We've got to get the discovery back," he pleaded before the IAAPA crowd. "It cannot be a marathon where we're trying to check the boxes and have to keep our faces in our phones to try and get through it all. Because people are looking up from their phones and saying, 'I'm getting a little tired of this.'" We were gathered in a Hyatt conference room, and the air was that of an Apple keynote. Walker, tall and wiry with a buzzcut, wore a grey three-piece with a purple flower lapel pin, pacing in front of purple pipe-and-drape curtains with textured wall panels that elevated them above the typical convention center aesthetic.
As befits a prophet of the new authentic reality, Walker's background is pure Americana. "I was born with a theme park map in my hands," Walker, forty-eight, told me. While other kids played with LEGO sets and Transformers toys, Walker remembers mocking up theme parks and attractions with hotels, planning where a train or monorail should run. When he was sixteen, his parents bought seven acres of land in Corfu, New York. Upstate between Rochester and Buffalo, it was a ten-minute drive from the local Six Flags. Initially, the family had an idea to harvest and sell pumpkins, capturing the Halloween crowd. But Walker said they quickly learned pumpkins weren't a big draw—entertainment was.
Over the next couple of years, they grew the site into a family entertainment center, with a puppet theater and a gift shop stocked by Walker's mother, a seamstress, dollmaker, and painter. Walker's mother also made costumes and props, while he wrote a scripted comedy show for his father—originally a Presbyterian minister—that led groups of visitors through a forest path. "Like [Disney's] Jungle Cruise, with a Halloween spin," Walker described it. Eventually, Holiday Hollow, as it was christened, aimed to celebrate all the holidays, operating most of the year. Designed to look like an old English village, it ran a miniature golf course and a "Pirate-themed mini-Renaissance Fair." (After the business's twenty-fifth anniversary in 2017, Walkers' parents, now in their seventies, decided it was the right time to close.) Toward the beginning of his IAAPA keynote presentation, Walker shared a video clip from a 1990s HGTV show featuring Holiday Hollow. "When I was a kid, I used to build sandcastles here," he says to the camera. "Now that I'm an adult, the castles are real. And this is my sandbox."
Walker comes by his ideas about authenticity honestly—at least as they relate to themed entertainment—and some have been percolating for decades. Authentic reality is a new way of thinking about engaging an increasingly sophisticated audience. First and foremost, it's not a brand or branding. Such is the failure of the kind of commercial thinking that Walker sees as anathema to the attraction-experience, where the parks' corporate masters ask visitors "to look past the obvious branding in the hopes that we can fool them into thinking that they're getting an authentic experience."
The concept is an outgrowth of a groundbreaking text in the business world authored by B. Joseph Pine II and James H. Gilmore called The Experience Economy, adapted from an article for the Harvard Business Review in summer 1998. Pine and Gilmore promulgated a thesis now commonplace in our approach to consumerism: experiences themselves are a key source of economic value, distinct from goods and services, and businesses that succeed in memorable "staging" that emotionally connects with customers will profit. In the beginning, we used less artifice to entertain ourselves—for example, we climbed trees. The late nineteenth and early twentieth century witnessed the birth of carnivals and attractions, like Coney Island, which helped popularize thrill rides and rollercoasters, drawing millions of screaming visitors, most recent immigrants to New York City. Then came Walt Disney, whom Walker credits as founding a third stage, "artificial reality."
"That's a real castle," Walker says of Disney's Cinderella Castle, a fixture of both the Magic Kingdom in Orlando and the Tokyo Disney Resort. "But no, it isn't. Real castles are in Europe. It's a fake castle, it's an artificial castle. And yet, it's real, because you can go up and you can touch it." Further progression of technology gave rise to virtual reality, which Walker defines as any time the physical is swapped out for "pixels" or goggles. However, Walker says, the industry has over-relied on technology to drive experiences, and a correction is due. "Anytime that you're just putting people in a space where their field of view is covered with pixels, that's the opposite of immersion. That's entrapment. Hence the phrase, authentic reality." His belief in the primacy of the genuine illusion is even present in the tagline of his presentation: "When experiences are the product, authenticity is the currency."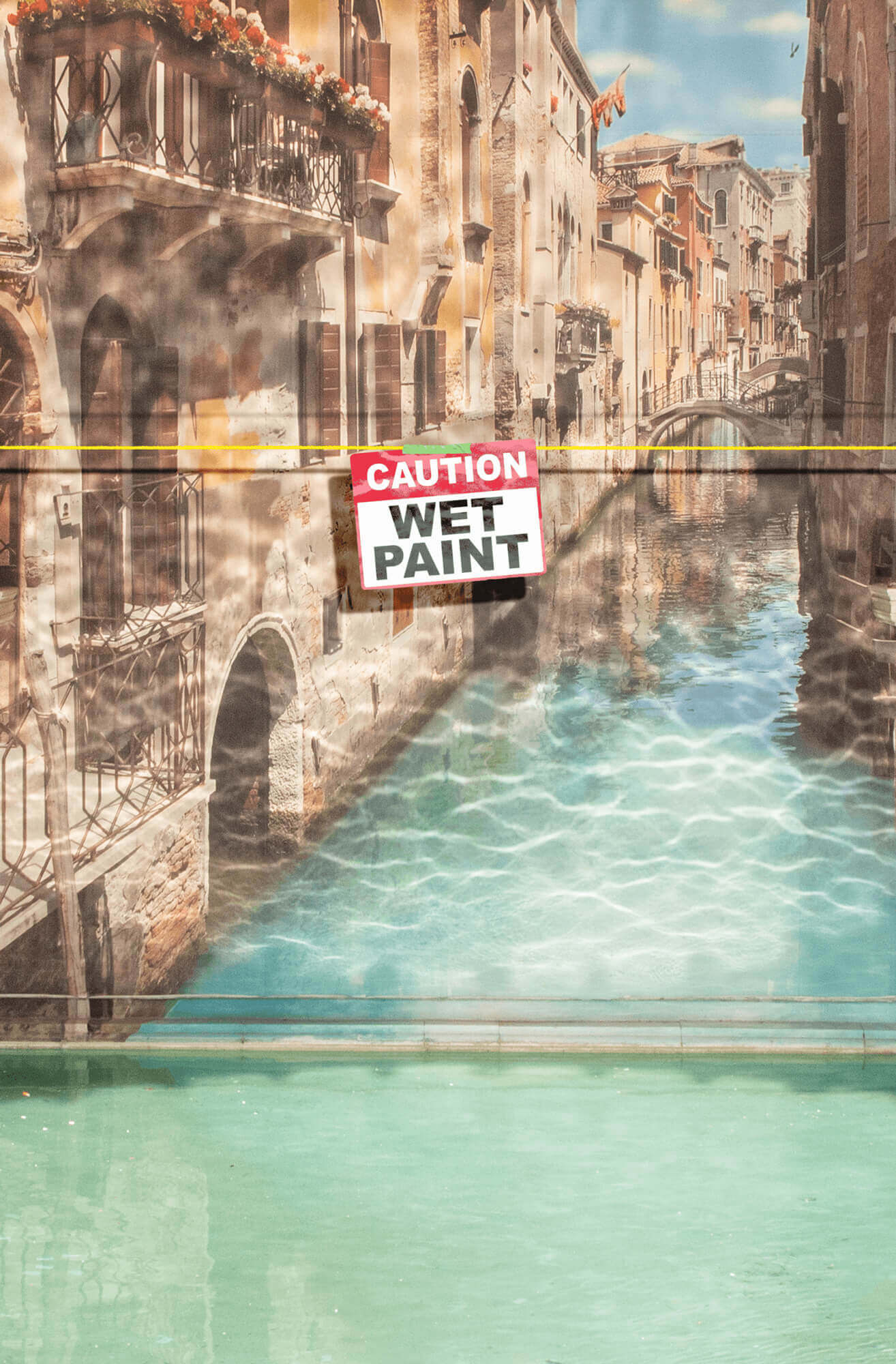 Make It Real
Walker claims he can point to dozens, if not hundreds, of examples of consumers hungry for authenticity in an experience economy. Perhaps the best case study is the rise of craft beer and the microbrewery. As recently as a decade ago, the two-hundred-year-old beer industry was largely monopolized; in 2012, 90 percent of production was controlled by just two companies, international conglomerates Anheuser-Busch InBev and MillerCoors. But during the Great Recession, something inexplicable happened. Small breweries and brewpubs (which typically make limited product for a local market) exploded, increasing by over fourfold from 2006 to 2019, according to the Brewers Association. Today, most Americans live within ten miles of an independent brewery, and more are opening even as U.S. beer prices rise and consumption declines.
Food festivals, Halloween, and the pursuit of "bleisure" (business + leisure)—which finds remote workers decamping from their kitchen islands to Universal Studios—are booming.
Industry analysts, including Walker, attribute the craft beer craze at least in part to changing consumer tastes. Millennials, who were then reaching drinking age, preferred craft beer, which opened up an abundance of new flavors and drinking options. They were also leading the charge of definitively valuing experiences over products—something 74 percent of Americans now profess. A limited-run beer, presumably served at the location where it was brewed, provided a unique experience, one worth a higher price tag.
Conspicuously absent from most explanations of millennials' rejection of traditional ownership and stuff is that we simply have less disposable income than previous generations. Millennials also opened and staffed most of the local breweries that drove the recession-era boom. In an atmosphere of downturn and corporate distrust, what was metabolized by the market was this: the more local, artisanal, small-batch (buzzwords creep in), authentic, the better. Big Beer went so far as to buy up independent breweries without changing their branding, even as consumers caught on to the masquerade.
The theory of authenticity adding market value can indeed be extended to many industries. In the throes of the 2008 recession, Airbnb launched, disrupting a staid hotel market, listing nearly six million properties, and ballooning to a $100 billion valuation when it went public twelve years later. While initially a cheaper substitute for booking a hotel room, the idea being that you were crashing in someone's real home, the company now emphasizes unique stays (read: treehouses, castles, yurts, windmills, and "OMG!"—all current search filters). In 2016, it added "Experiences" offerings to its homepage. At least near me, these include sightseeing tours, horseback riding, and goat cuddling. Walker argues that we need look no further than the trend of axe throwing—now a multimillion-dollar business—to serve as "scientific proof that we're in the authentic reality era."
For his part, Walker is betting on the restaurant industry. His company, the League of Extraordinary Dining—"where an amazing experience is the first thing on the menu"—is opening a series of themed restaurants. For the first time since the beginning of the pandemic, Americans are spending more money at restaurants than on groceries—and that gap has only been growing, recently hitting just over 20 percent. The League of Extraordinary Dining has opened a coffeeshop in an old ironworks factory, as well as a submarine bar, the Argonaut, next door. The Gatsby's Underground, a speakeasy-styled food hall, will be located in a converted train depot, serving cookie dough and brownie batter in cocktail glasses—Walker's concept—to evoke the prohibition era. The aim is to diverge from well-worn "eater-tainment" that provides a similar dining experience every time, like Rainforest Café, and instead offer something dynamic, closer to live dinner theater. By the end of the year, the company hopes to launch the Dragon Vault—which, naturally, repurposes an actual bank vault allegedly used by Al Capone—in Sanford, Florida, a Game of Thrones-esque fantasy restaurant complete with in-character waitstaff and upscale themed food.
I thought of the authentic reality movement when I happened upon an article about yet another new consumer trend, "set-jetting" (a.k.a. location vacation or Jetflix). Among younger generations, television and movies are almost as decisive as social media in influencing vacationers' travel planning. Set-jetters are shelling out up to $74,000 for custom-planned vacations to James Bond movie locations and heading to the UK spurred on by period dramas like Bridgerton and Downton Abbey. The article specifically cited an increase in tourism to Italy following the second season of HBO's The White Lotus (filmed in Sicily). I was already dreaming up my trip, hoping to see the "authentic" Italy, but knowing it would be enhanced, somehow made more fantastical, by the mimeograph of HBO's Italy, as seen on TV.
Living the Dream
In the world of themed entertainment, the flip side of a perfectly realized authentic reality is the labor it takes to maintain it. A second prong of the new post-Covid normal that kept emerging at the trade summit: staffing shortages. Covid saw many temporary and seasonal attractions employees whom the industry relies on depart for more stable, year-round jobs. Retaining a largely temporary staff is a broader issue, though, as many of these employees don't see a path to a permanent industry job with consistent pay increases. As one IAAPA member put it to me: "If you really want the churro lady to be there for twenty years, it needs to be a career."
Over the course of the summit, I heard the industry referred to, alternately, as the smile business, the fun business, and the memory-making business.
For its part, the industry claims it has rethought the career ladder and the employee experience (pivoting from solely "focus[ing] on the visitor experience," per another IAAPA expo), broadened its recruitment efforts, offered new employee incentives, and raised wages. According to the Chamber of Commerce, in 2022, Six Flags Fiesta Texas upped their hourly wage to $15, while SeaWorld San Antonio offered $1,000 bonuses for new hires. A recent job fair for SeaWorld San Diego lists base wages at $16.30 an hour for the main park, and $15.50 at sister park Sesame Place in nearby Chula Vista, with variously free admission, scholarship opportunities, and other perks. According to MIT's Living Wage calculator, which accounts for basic needs and all taxes, an individual would need a $22.61 hourly wage to support themselves in San Diego County. And SeaWorld San Diego was sued in a class-action over alleged unpaid wages during 2020 layoffs.
Wages notwithstanding, the industry's long-term solutions to staffing are more ominous, and involve expanding or replacing their existing labor pool with more immigrant workers and minors. IAAPA's North America Public Affairs arm is currently lobbying Congress for immigration reform, tracking bills that would expand J-1 summer work visas and H-2B visas for temporary workers. IAAPA also recently praised mounting efforts by states, including Ohio, Iowa, and Utah, to increase the number of hours children under eighteen can work. In Connecticut, legislation is pending that would allow fourteen- and fifteen-year-olds to work more "non-hazardous" jobs in attractions (they're already permitted to work in hotels and as caddies on golf courses).
Labor remains at the heart of the industry mythos. Attractions, travel, and tourism are perhaps the last sectors of American life from which one expects good service, or service at all. And an irreplaceable part of the experience—reified and newly valued post-Covid—is a person there, smiling and responding to you in real time, even if the smile really belongs to Minnie Mouse. The industry asserts that authentic material reality is where the magic lies, and yet, the key is also making that material reality frictionless.
To cap off day three in San Diego, the trade summit headed to Belmont Park, a historic amusement park in Mission Beach. In the industry, Belmont Park is an outlier, since it's an amusement park located on a public beach with no gated entry—"open world" in the terminology of video games. To compensate, the park has bought up 80 percent of the businesses along the beachfront, often with no unified logos or signage to indicate to the visitor they're in Belmont Park. The most well-known attractions, both from the original 1925 park, include a wooden rollercoaster called the Giant Dipper and the Plunge, an indoor public pool and gym (formerly the world's largest saltwater pool, where the locker room scene of Top Gun was filmed). But our tour also took us to a rooftop sushi bar, an oceanside taqueria and concert venue, and a draft house—all meant to transition seamlessly between "lifestyle, leisure, food," as the park's operations director told us. This may be the dream, the most authentic experience of all: to live in a theme park without even realizing it.