Why Somaly Mam's Lies Matter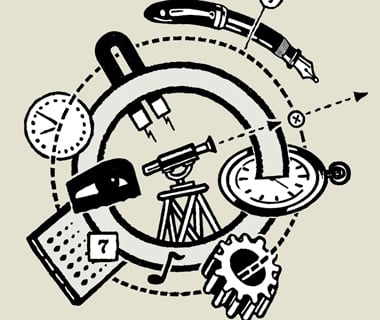 W
o
r
d

F
a
c
t
o
r
y

Following a Newsweek cover story about the various exaggerations and fabrications of Cambodian anti-sex trafficking activist Somaly Mam and her colleagues last week, Mam announced on Wednesday that she would resign. In his Newsweek story, Simon Marks asked, "She has done so much for so many, does it matter that key parts of her story aren't true?"
Well, yes, and back in Issue 22 (published in 2012), Anne Elizabeth Moore explained why. Here's an excerpt:
Several of Mam's—and, by extension, Kristof's and the New York Times's—"rescue missions" have been, well, not so rescuey. Together, Mam and Kristof have raided brothels and reportedly saved girls allegedly abducted by sex traffickers. Shortly after the duo's well-hyped adventures, though, many "saved" girls simply returned to their jobs. (Remember when Kristof "bought" two girls from a brothel in 2004—a crime, by the way, for which he has never been charged? One of them later returned.) Mam claims that rescued women suffer something like Stockholm syndrome, but another explanation may be even more distressing for certain readers: some sex workers prefer their jobs to the available alternatives. In Cambodia, there is really only one other choice for women: jobs in the too-low-wage-to-survive garment factories. Rehabilitation, as shown in Half the Sky, includes sewing lessons. Reports have surfaced that some supposed trafficking victims are held against their will at Mam's centers. ("Don't talk to me about sewing machines. Talk to me about workers' rights!" is a rallying cry for sex workers in Southeast Asia.)

The problem is not just that Kristof is a bad journalist for failing to see clear inaccuracies, follow up with questions, and provide readers an accurate look at the developing world, or any world. (Although, of course, he is.) The deeper problem is that the truth—here, and in Free to Choose—isn't valued. Somana's lies, delivered as recruitment speeches to the women she aims to enlist to Mam's cause, may have been learned from Mam herself. Certainly Mam did not seek to uncover them. And who can blame either? There are too few options for women's employment in Cambodia, as the nation moves into the wage-and-rights-indifferent vanguard of today's global capitalism. Somaly Mam's funding comes largely, if not exclusively, from American sources—which, in turn, come to her organizations through Kristof's regular coverage. The service Mam provides in exchange for Kristof's attention may seem distasteful to you, but the narrative sells papers. That's market logic. Or as Friedman himself famously put it: "The great virtue of a free market system is that it does not care what color people are . . . it only cares whether they can produce something you want to buy. It is the most effective system we have discovered to enable people who hate one another to deal with one another and help one another."
Read the rest of Anne Elizabeth Moore's piece, "Marketplace Theater: Nicholas Kristof and Milton Friedman rescue the world," here.