Fresh Hell
The best dispatches from our grim new reality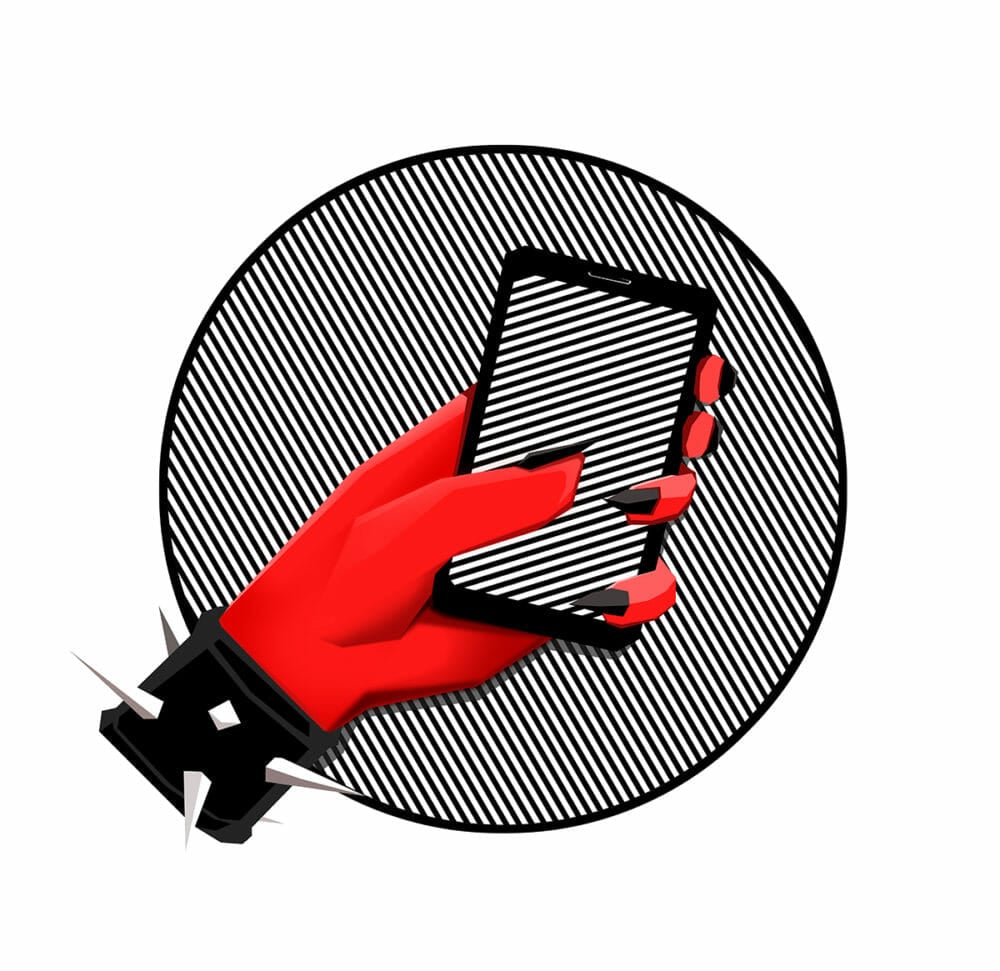 Peaky Blinders
Corporate drones interested in shielding yourselves from all distraction not directly related to the accumulation of profit, rejoice! Wear Space, a new prototype from Panasonic, will free the next generation of peons from pesky diversions like "anything other than work." This USB-chargable wraparound fabric cuff promises to block out 60 percent of a worker's field of vision, so he or she can focus on what's really important: building phones for your phone.
WWJD But With Guns
In an act of spinal elasticity sure to confound even the most experienced contortionists, American luminaries bent over backwards to defend the Saudi government for the brutal killing of journalist Jamal Khashoggi. Evangelical leader Pat Robertson reminded the American public that we must protect "$100 billion worth of arms sales"—it's what Jesus would have wanted.
Unbelievable Sights, Indescribable Feeling
Ted Cruz, two-time high school thesp and junior senator from the great state of Texas, has a soft spot for something other than soup. In a profile over at The Atlantic, Heidi Cruz revealed that Ted demanded the couple spin a CD of "A Whole New World" from Aladdin at the end of their wedding ceremony, pre-booked string ensemble be damned. Unfortunately for the rest of us, the senator's affection for the poor and hungry does not extend to the physical world.  
Basic Decency #WIN!
Illuminating our ever-lowering standards for what constitutes media-worthy heroism, CNN praised on Columbus, OH police officer for the valiant act of not murdering a child with a BB gun in cold blood. "He didn't fire his weapon," CNN reported. "Instead, Casuccio, who is a father, said he went into 'dad mode' and used the moment to teach the eleven-year-old, who is African American, a lesson." Readers hoping this lesson might include a unit on state-sponsored violence against children are sure to be disappointed.
You Would Never Break The Chains
Burger King learned the hard way that no amount of glib tweeting can save you from the social repercussions of trapping your employees in a vicious cycle of poverty. But an eighty-five-year-old cashier at a Kentucky McDonalds struck gold this week when a well-meaning patron raised $68,000 for him after his wife passed away in the restaurant bathroom. As the Fight for Fifteen rages on across the country, it is good to know that the precariat has a backup plan!!!
Celebrate Your Boss The Trumpian Way
This week social media lit up in celebration of that most harried and henpecked demographic: management! October 16 was #NationalBossDay, and the underlings of the world took to Twitter to commemorate. The Trump Organization singled out America's First Boss Babies, Donnie and Eric—and Eric graciously thanked the employees in the family's trademark style: with a demeaning, sexist tweet!
It's Never Too Early
Meanwhile, underlings looking to get ahead at pleasing the boss can start thinking about the holidays right now, as Nieman Marcus's Christmas "Book" has arrived.
Here He Comes
Finally, in rare good news, "Chubbs," the fifteen-foot alligator that haunts Buffalo Creek Golf Course in Palmetto, Florida, has returned to delight the patrons and spectators worldwide. May his guardians and friends extend to him the same protection and privacy that the people of Queens gave the Bodega Possum.