Microsoft's Scroogley Strategy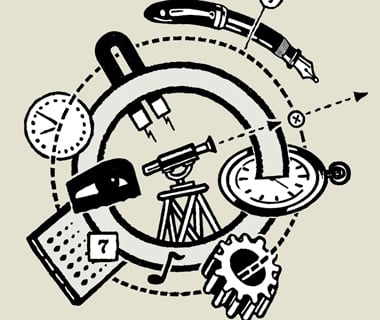 There comes a time in every company's life when it must make a crucial decision: Do we hire Mark Penn? Most companies have no problem saying "no" to this question. Penn is the guy whose last high-profile political gig, after all, was losing the 2008 Democratic presidential primary for Hillary Clinton due to avoidable factors like "not knowing caucus states exist." Beyond that, he has very little experience as a corporate manager. Some companies look past this, and hire him anyway. They face a second choice, after watching as his tenure doesn't go very well: Do we promote Mark Penn?
All but one company in world history has said "no" and "no" to both of these questions. That one company is Microsoft, which has hitched its entire future to this man.
Penn was made an executive vice president for advertising at Microsoft in 2012, a perch from which he launched the mostly uncomfortable "Scroogled" campaign to lure web users from Google toward Microsoft's search engine, Bing. In one of the first ads, for example, we were warned that all Google Shopping results showed sponsored products. Horror of horrors! (Actually, the sponsored products were pretty obviously marked as sponsored.)
How successful has that been? Here's a completely unscientific spot survey that nevertheless should suffice: have you, reader, ever used Bing, except maybe once like three years ago when you were drunk and lonely and pathetic and thought "Ha ha I'm going to BING this because it will be all weird?" No? Maybe that's just me. More likely you have never, not once, "Binged."
Not that it's an easy corporate task trying to wean the world away from a natural monopoly about which users have no complaints (constant tracking of your life aside . . . as if Microsoft isn't doing the same already). The "Scroogled" campaign has since shifted to attacking all Google products, like Chromebook and Gmail. Here is a whole webpage of ineffectual attack ads from the Scroogled campaign.
The big point here is that the Microsoft corporation has been paying this loser hundreds of thousands if not millions of dollars for a couple of years to come up with a silly portmanteau of "screw" and "Google." Nice work, if you can get it. But maybe it's time for Microsoft to try a different tack?
And it is! Its new plan is to give Mark Penn more control over the company. As the New York Times reports:
In the biggest shuffling of Microsoft's executive ranks since the company's new chief executive, Satya Nadella, took over, Mark Penn, the former aide to the Clinton family, is becoming the company's chief strategy officer.

The change will give Mr. Penn, who has been an executive vice president at Microsoft overseeing advertising and strategy, a bigger hand in determining which markets Microsoft should be in and where it should be making further investments, according to a person briefed on the change who spoke on the condition of anonymity because it had not been publicly announced.
And so Microsoft has "doubled down" on making itself a massive target for even more jokes about dinosaurs from the mid-to-late 1990s. The PR damage for that alone seems to outweigh whatever ineffectual boost in strategery that Mr. Penn could offer.