Fresh Hell
The best dispatches from our grim new reality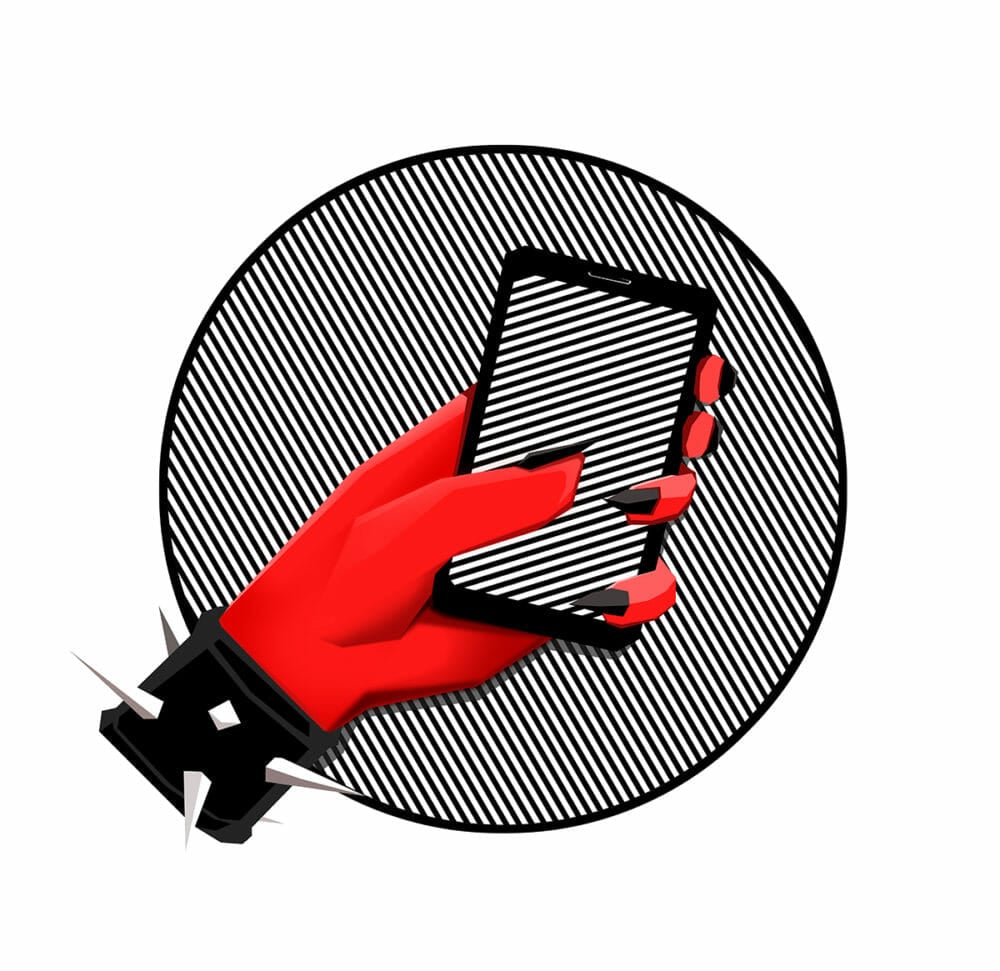 Like Water for Men
Pledging to murder the thirst of masculine straight-edge punks, former Netflix creative director Mike Cessario, has unveiled Liquid Death: tallboys of otherwise completely normal water. After years of being forced to hydrate with water appealing to "Whole Foods yoga moms," sober ruffians looking for a brand of water that speaks to them can now perform the basic human function of drinking water in a manner that accords with their punk lifestyle.
Magic's in the Makeup
As corporations work tirelessly to bend the long arc of history toward gender equality, crippling standards of beauty must, in the name of all that is right and good, be applied to the male visage. Thankfully, War Paint (Makeup For Men. Designed By Men, For Men) is here to equip the fragile masculine ego with all the requisite concealers, tinted moisturizers, foundations, anti-shine powders, bronzers, brushes, and face sponges to make for a flawless but aggressively macho face.
Keep Climbing
Delta Airlines, which raked in a mere $44.4 billion in revenue last year, has urged its employees to think twice before voting to unionize as part of its "Don't Risk It, Don't Sign It" campaign, distributing a handy poster arguing that $700 in potential annual union fees might be better spent on, say, the latest video game console. The internet quickly rallied, and out of its murky depths arose a more appropriate poster: "A guillotine only costs $1200 to build. Delta's CEO made $13.2 million dollars last year. Get outside with your buddies, share some brews—sounds like fun."
School of Hard Knocks
Just a month after the monied denizens of San Francisco rallied to halt the construction of a homeless shelter, a higher quality crop of humans from the city have mobilized to raise the necessary funds to pay for a second grade teacher's substitute—the cost of which she'd inexplicably been forced to bear—while she battles breast cancer.
Climate Collapse: Great for the Economy!
While humanity rejoiced at the news that one million species of plants and animals are at risk of extinction, Secretary of State Mike Pompeo was not one to miss an opportunity to toast climate collapse, boasting this week of the unbridled economic potential on the cusp of being unlocked in the rapidly melting Arctic. Not only will the disappearance of the ice drastically slash the time it takes to travel from Asia to the West, "it houses 13 percent of the world's undiscovered oil, 30 percent of its undiscovered gas, an abundance of uranium, rare earth minerals, gold, diamonds, and millions of square miles of untapped resources, fisheries galore," Pompeo gushed with childlike glee, going on to assure his audience that "America is the world's leader in caring for the environment."
Bezos in the Sky with Billions
It's been a busy, busy week for Jeff Bezos: no doubt still giddy after Amazon paid $0 in federal income taxes on over $11 billion in profit last year, Bezos flashed his gleaming pecker of a face at the Met Gala on Monday, and yesterday detailed the progress on his plans to to rape the universe of its natural resources so humans can continue to enjoy constant Alexa-led surveillance and two-day shipping forevermore.
Life Is Like A Box Of Curated VHS Tapes, You Never Know What You're Gonna Get
For those flush with payday cash and burdened with crippling nostalgia for the lesser-quality media of yesteryear, consider purchasing this set of five "iconic, assorted '90s comedy flicks on VHS, curated by Studiohouse Designs" from Urban Outfitters. It's $40 but can be yours for four interest-free installments of $10 with AfterPay.