Fresh Hell
The best dispatches from our grim new reality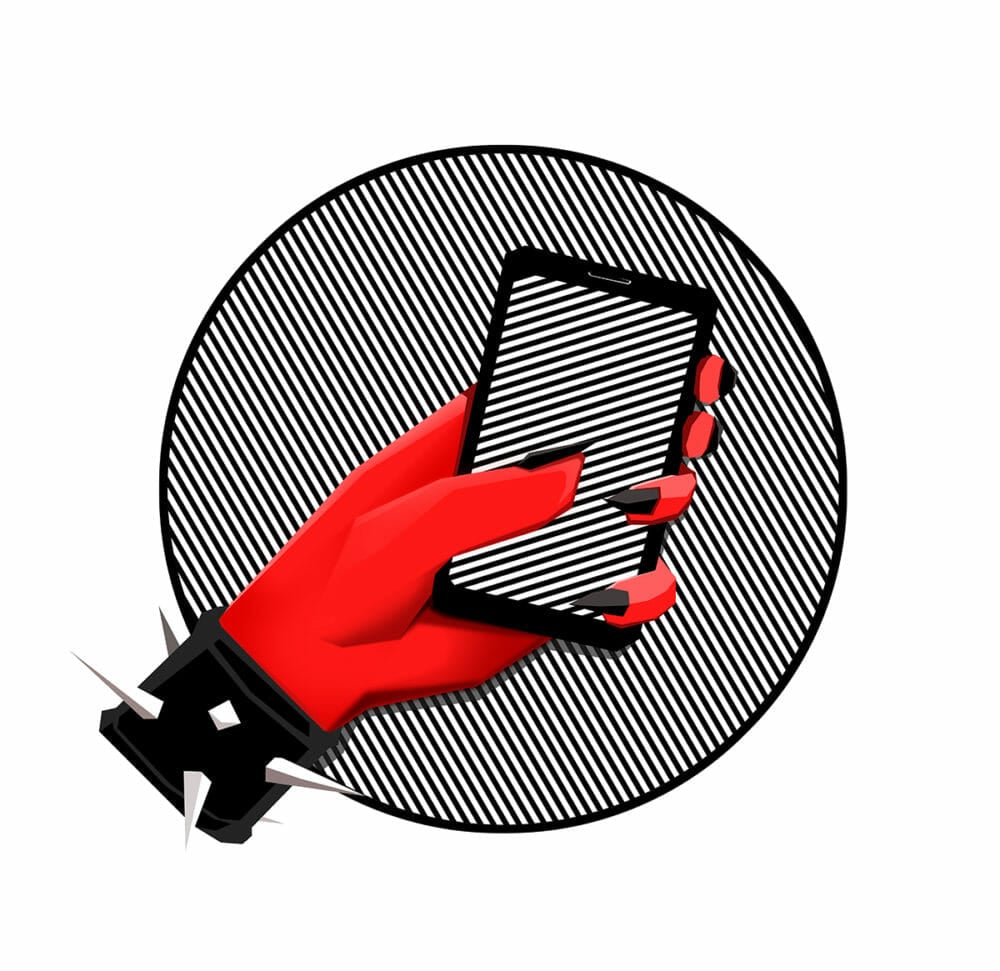 SPOTTED:
The plump jowls of billionaire supermarket scion John Catsimatidis aquiver with curiosity whilst supping at Cipriani in downtown Manhattan. The source of his concern? Why, his daughter Andrea was dining just a few tables over with an unidentified beau. Thankfully, Mr. Catsimatidis had access to the latest in surveillance technology and was able to upload a discreetly snapped pic of Andrea's mystery man to Clearview AI, which—in a matter of seconds—spilled the tea: his daughter's paramour was a venture capitalist from San Francisco. "I wanted to make sure he wasn't a charlatan," the extremely rich man later remarked of the incident, just one of countless good-time tales of rich people's unfettered access to the up-and-coming surveillance tech that also happens to be super in vogue in authoritarian "law enforcement" agencies the world over!  
Uptown Rats, Living in Their Uptown World
Science has proven that the rigid dictates of the pecking order extend to rats: the chichi fluffers of uptown Manhattan are genetically distinct from the shaggy vermin of downtown. 
Beverly Hills, Pennsylvania 
Now's your chance to own an eminently historical slice of Joan Rivers's doomed crusade to erect a "little Beverly Hills" in exceedingly unswank Bucks County, Pennsylvania: the 12,586-square foot estate built for but never occupied by the botox-addled comedienne, God rest her soul, is now on the market for $2.7 million, a mere nine times the area's median home value. The marbled manse, set on ten untamed acres, was to be one of many in a vast development, but controversy drowned Rivers's hopes in a byzantine knot of lawsuits that even her calls for secession failed to untangle. 
You Get the Coronavirus! And You Get the Coronavirus! And You! Everybody Gets the Coronavirus!
As the inimitably shitty federal government continues to fumble, and the market continues to fall, in the face of the coronavirus, reliably deranged CNBC market analyst Rick Santelli—beloved founding father of the Tea Party movement—proposed that we just give the coronavirus to everyone: "And then in a month, it would be over," Santelli frothed, "because the mortality rate of this probably isn't going to be any different if we did it that way than the long-term picture, but the difference is we're wreaking havoc on global and domestic economies."
Care Bears
In America, it's advisable, in the off chance you are mauled by a bear, that you think first, while said bear eats your literal face, of your insurance coverage and its attendant tomfoolery of co-pays, deductibles, premiums, etc., etc.—or at least that's where one woman's thoughts went when a bear attacked her in 2008. "Literally, as I was being eaten by a wild beast, I wasn't thinking about Jesus or my family or my son. I was thinking my insurance was not going to pay for this," she fondly recalled. "I had to make this calculus as I was being eaten, 'Do I want to survive this?' Not, 'Can I survive this?'" 
The Godly Millennials of TikTok
When not battling it out in the digitized trenches of the TikTok challenge du jour, the millenials of today are doing the lord's work by producing straightforward visual representations of the batshit levels of wealth inequality that undead septuagenarians in power are rallying to defend. Take, for instance, Humphrey Yang's handy dandy video in which he illustrates, using ten grains of rice to represent one million dollars, that Jeff Bezos's net worth is equivalent to fifty-eight pounds of rice. 
Golden Years
Here's another blood-boiling dispatch from the barbaric wild of our heartless political economy, yet one more piece of evidence that we've built a society utterly incapable of developing meaningful networks of care and community: Orin Gilbert Jr. of Virginia, aged ninety-five, has spent the last thirty years volunteering his time assembling pizza boxes, among other essential tasks, at his local 7-Eleven. They pay him in coffee and bananas. "The doctor told me, 'If you eat three good meals a day and exercise, you'll live to be one hundred,'" Orin—or Mr. G as his pals call him—said. "I only have four and a half years to go."