Fresh Hell
The best dispatches from our grim new reality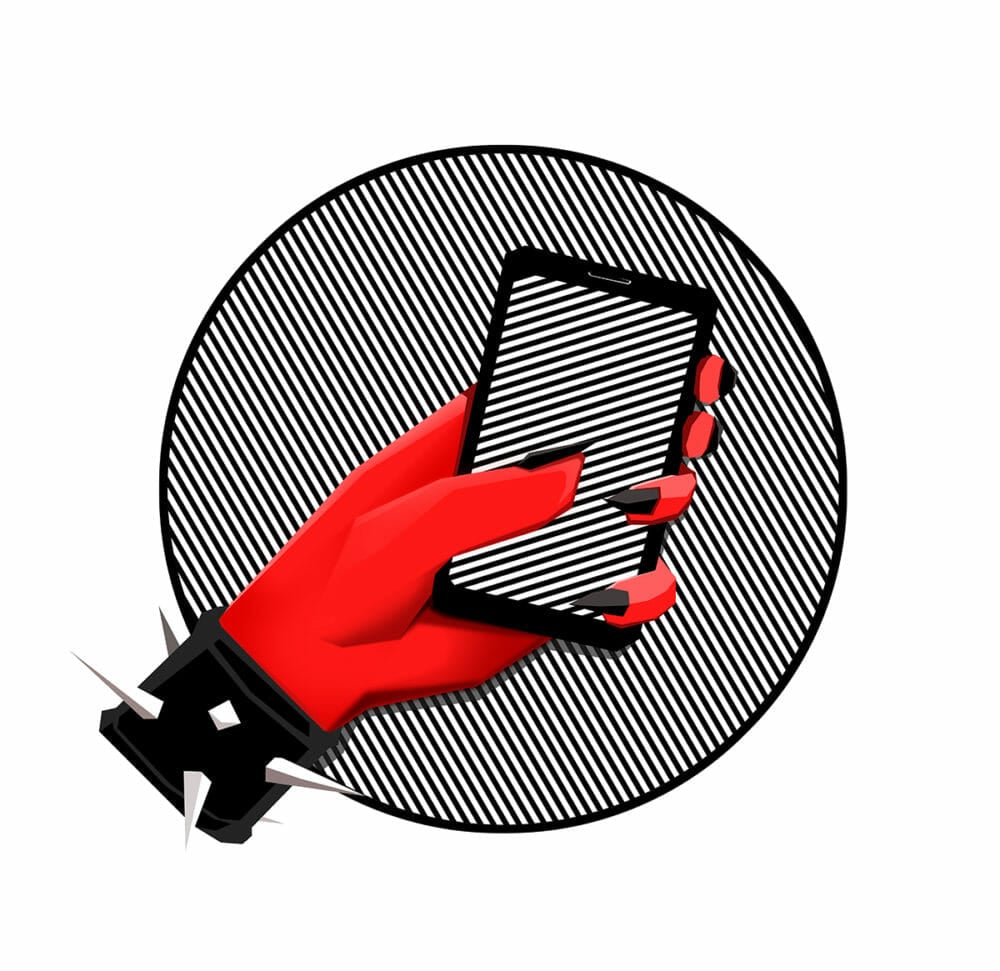 Motherfucking Crocodile of Wall Street!
Earlier this week, in a perfect illustration of the shady dealings, probable personality disorders, and desperate #grindset influencers propping up the cryptocurrency boom, Manhattan couple Ilya Lichtenstein and Heather Morgan were arrested for laundering approximately $4.5 billion worth of Bitcoin stolen during the 2016 hack of the currency exchange Bitfinex. While neither appear to be masterminds when it comes to breaking the law, Morgan especially kept a higher profile than one might expect of a savvy cybercriminal: in addition to posting prolifically on that exemplar of legitimate business journalism, Forbes, where her bio identifies her as a "international economist," "serial entrepreneur," and "expert in persuasion, social engineering, and game theory," Morgan cultivated a "surreal" horror-comedy rapper alter ego who went by the name of "Razzlekhan" and performed hits such as "Versace Bedouin," in which she boasts about having synesthesia, taking taxidermy classes, and being a "dirty, dirty, dirty, dirty ho."
No Soup for You
Everyone's favorite polyamorous CrossFit competitor turned soundbite-generating extremist congresswoman, Marjorie Taylor Greene, found herself at the center of yet another media storm on Wednesday when she railed against Nancy Pelosi's "Gazpacho police" during a characteristically restrained interview with the One America News Network. While it quickly became clear that Greene meant to reference the Nazi political police forces of the Gestapo, we here at The Baffler feel compelled to point out that forcing anyone to drink a chilled soup made from off-season tomatoes in the depths of frozen February would, in fact, qualify as a serious crime.
Monkeys and Solar Storms and Recalls, Oh My
Sometimes, billionaire hubris is enough to attract the attention of a pesky government regulatory agency; other times, it's enough to provoke the fury of a cosmic god. This week, the techpreneur formerly known as "Apartheid Clyde" found himself in the rare position of suffering both fates at once: first, CNN Business reported that the forty-nine Starlink internet satellites launched by SpaceX on February 3 had been released directly into a geomagnteic storm and that up to forty of them were expected to imminently fall out of orbit. A day later, the Physicians Committee for Responsible Medicine filed a complaint with the U.S. Department of Agriculture alleging that Musk's brain-implant company Neuralink has subjected its monkey test subjects to "extreme suffering," including but not limited to inducing brain hemorrhages and driving them to self-mutilation. Hey, at least his other company wasn't recently forced to recall nearly half a million electric cars, a quantity virtually equivalent to the number of Tesla vehicles delivered last year! Oh, wait . . .
Last One in is a Rotten Egg
To the Netherlands now, where last week we reported that the delivery of Jeff Bezos's still-under-construction, record-breaking superyacht might require disassembling a ninety-five-year-old bridge and landmark in the city of Rotterdam. Well, it turns out that citizens of the land of weed and wooden clogs aren't willing to take this kind of disrespect lying down: more than four thousand Rotterdammers have pledged to throw rotten eggs at Bezos's $500-million monstrosity when it sets sail this June.
Dead Letters
Three graduate students filed suit against Harvard in a Boston federal court this week for ignoring decades worth of sexual harassment allegations made against the distinguished anthropology professor John Comaroff and for allowing him to intimidate would-be complainants with threats of academic destruction—days after a diverse (and dynastic) group of tenured professors published an open letter defending Comaroff as "an excellent colleague, advisor, and committed university citizen" who merely sought to inform students "of the risks of gender-based violence in the multiple locations around the world that do not recognize the rights of women and LGBQTIA+ individuals in the same manner as in the United States." Now that the gory details of the lawsuit—which include not only unwanted kissing and groping on the part of Comaroff but the fact that Harvard obtained the private therapy notes of one of his victims and shared them with him—have been made public, at least thirty-four of the open letter's thirty-eight signatories have retracted their support, limply offering that they "were lacking full information about the case" at the time. If only making careful, evidentiary, research-based claims was their entire job!
Say the Magic Wordle
If 2022's hottest viral word game recently came under fire for selling out to the New York Times for a price in the "low seven figures," Wordle was back in the news this week with an improbably humanizing story: an eighty-year-old woman was rescued from a terrifying nude hostage situation in suburban Chicago after she failed to send her daughter her daily Wordle score in the morning, an unusual lapse that was correctly perceived to suggest that something very wrong had happened. Talk about a L-U-C-K-Y B-R-E-A-K!