Fresh Hell
The best dispatches from our grim new reality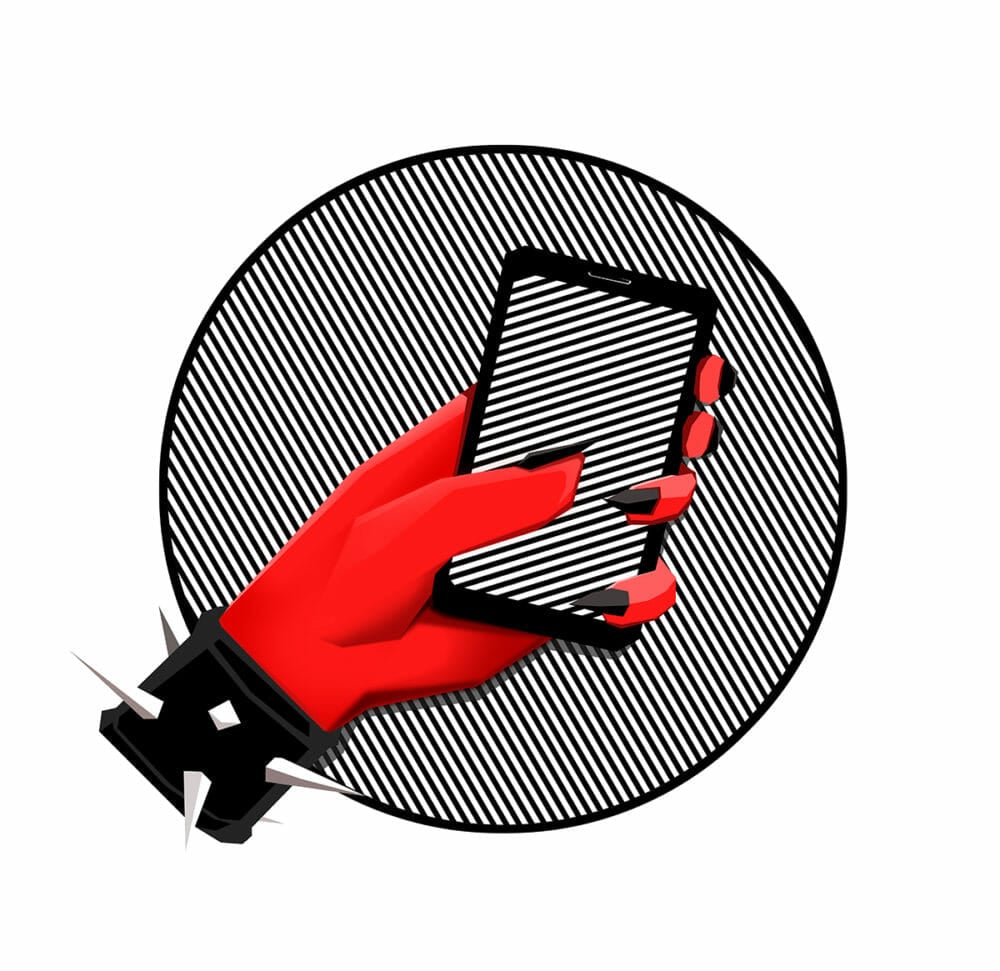 ICE is Making a List, Checking it Twice . . .
As the nation scurries to meet the hard Christmas Day deadline for gathering useless gifts for distant relatives, ICE frolics across the land, nabbing and deporting defenseless human beings by the bushel, sending up heartwarming tales of justice from the threshold of hell. Take, for instance, the 170 immigrants who were arrested this week after they came forward to sponsor migrant children who've been held in government internment camps.
Dazed and Indebted
Forced to pinch pennies in a society hostile to public education, one school district has turned student debt  for unpaid school lunches over to a collection agency. With the current balance for the academic year over $40,000 and having written off nearly $100,000 over the last two years, the district is pursuing the spendthrift parents too buried in their own debt peonage to dole out two and a half bucks for some newly nutritious lunches.
The Doorbells Have Eyes
By now it's clear that Amazon has big plans to retrofit the nation's bloated McMansions with data-guzzling gadget-trash, and a newly public patent application indicates how such doodads might synergize with our beloved surveillance state. The patent would pair facial recognition technology—not unlike the Rekognition software that Jeff Bezos is busy pitching to his pals at ICE—with Ring, the doorbell camera company Amazon recently acquired, allowing for police to match the faces of unsuspecting visitors with a database of "suspicious" persons, with a match automating the dispatch of the trigger-happy fuzz. Lest the homeowners be left out of the eagle-eye fun, they, too, would be able to add photos of their own "suspicious" persons to the watchlist to make sure vagrants, traveling missionaries, and angry ex-spouses stay the hell off their doorsteps! But why stop at mere facial recognition? Amazon anticipates devouring and monitoring other biometrics as well, like skin-texture and palm-vein analysis and body odor and voice recognition!
O Come, All Ye Faithful Enemies of the People
Surprising absolutely no one, the press (aka The Enemy of the People) have been disinvited from wandering through Melania's haunted holiday forest and posing for a festive pic with the parasite that feeds off their coverage, as the otherwise holly-jolly Donald Trump has canceled the annual White house press Christmas bash.
The Colonel's Inferno
To warm your hearth and home this holiday season, KFC produced the fried chicken-smelling 11 Herbs & Spices Firelog. Unfortunately, the limited edition log's already sold out, and we will be forced to endure banal, fire-scented fire.
You've Come a Long Way, Baby!
Johnson & Johnson's iconic hypoallergenic baby powder contains talc, fragrance, and sometimes carcinogenic asbestos. And they've known about it for decades! A new investigative report from Reuters dives into thousands of pages of dithering internal company chatter as 11,700 plaintiffs allege the company's talc-containing baby powder gave them cancer—among them thousands of whom are women with ovarian cancer—all of which appears to indicate that billion-dollar global conglomerates might sometimes maybe have an investment in withholding damaging information about the products they manufacture.
Rest in Peace, Mate
Joining the annals alongside Knickers The Cow, we present Exhibit no. 1,456 proving that Australia is absolutely not a real place: Roger, the famously swole kangaroo, has died.
Speech of the Spheres
As a mood-booster, listen to Baffler contributor Jim Sleeper's appearance on the podcast Rust Belt to Beltway, in which he discusses his essay for Issue no. 40, "Speech Defects," on the joys of corporatized free speech in the marketplace of ideas.