Saturday, September 13, 2014
10:00 a.m.
Feminism for What?
John Jay College New Building, Room L.63
899 10th Ave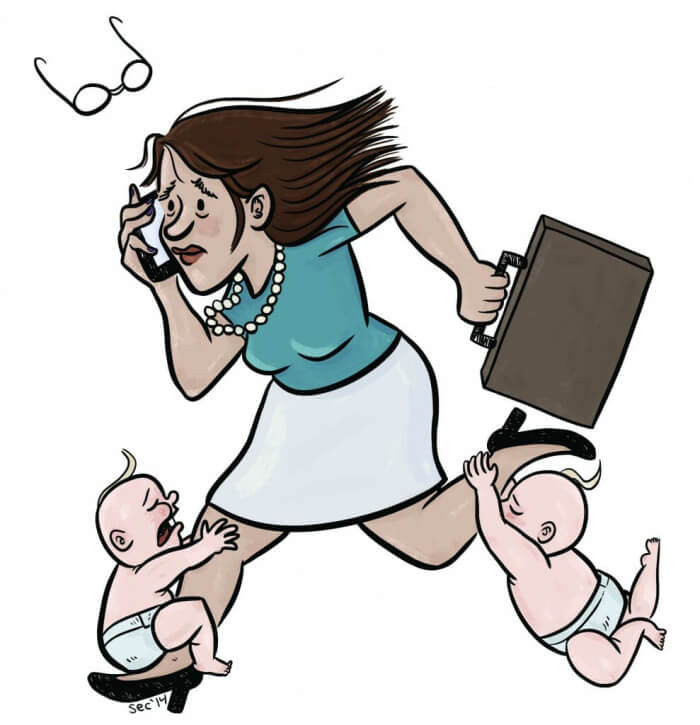 E
v
e
n
t
s

Feminism for What? Equality in the Workplace after Lean In

For over a year Sheryl Sandberg's blockbuster of feminist self-help, Lean In, has been setting the agenda for leading-edge discussions about women, men, and work—and with Lean In for Graduates appearing this year, this gospel of empowerment doesn't seem finished with us yet.
As time goes on, Lean In increasingly polarizes feminists. Some find the book an empowering wake-up call, while others have criticized it as corporate empowerment. As Susan Faludi, the conference's keynote speaker, wrote in The Baffler, the book asks you to lean into your job, but "[i]f you were waiting for someone to lean in for child care legislation, keep holding your breath." Sandberg's heavily bankrolled movement is trapped into the perspective of a white, Ivy League educated billionaire. Is this enough to help all women?
The conference, to be held at John Jay College on September 13, 2014, will explore the merits and demerits of the self-help genre itself, the role of class divisions in feminist advancement, and how the compounding roles played by race, gender, and sexual identities affect the Lean In vision. Lean In Feminism promises eternal upward mobility in a society that's badly fractured by inequality. We will discuss the real-world options faced by minimum-wage employees at McDonald's, part-time mothers working for midsize companies, and other unclassifiable domestic workers hanging onto the edges of income. We will discuss the totems and taboos of such women as they are marked, stamped, and classified as a bureaucratic subject: race, immigration status, LGBTQ identity.
We know there's no magic pill for what ails women workers in America. But this conference will clear the air and start the discussion from a more robust and honest perspective. Dream of being a billionaire, but don't forget about the sick days.
CONFERENCE PROGRAM AND SCHEDULE
(Learn more about the guests and panelists below in more detail here.)
10:00–10:05
Introduction by conference moderator Sarah Green, senior associate editor of the Harvard Business Review
✳ ✳ ✳
10:05–11:20
I. Self-Help: Does the World's Best-Selling Nonfiction Genre Work at Work?

Moderator:
E. J. Graff, journalist and collaborator on Getting Even: Why Women Don't Get Paid Like Men—and What to Do About It
Panelists:
Maureen Boyd, senior organizer for community partnerships with Service Employees International Union
Micki McGee, associate professor of sociology at Fordham University and author of Self-Help, Inc.: Makeover Culture in American Life
Linda Hirshman, journalist and author of Get to Work: A Manifesto for Women of the World
✳ ✳ ✳
11:30–12:45
II. Compounding the Problems: The Impact of Race, Immigration Status, and LGBTQ Identity on the Job

Moderator:
Zerlina Maxwell, political analyst and contributing writer for EBONY.com, Feministing.com, theGrio.com, and RHRealitycheck.org
Panelists:
Imani Gandy, senior legal analyst for RHRealitycheck.org and cohost of This Week in Blackness Prime
Hayden Mora, director of strategic relations for the Human Rights Campaign
Andrea Cristina Mercado, campaign director for the National Domestic Workers Alliance
✳ ✳ ✳
12:45–1:45
Lunch break
✳ ✳ ✳
1:45–2:30
III. Keynote Address: "From the Lowell 'Mill Girls' to Lean In: The Long Dance of Feminism and Capitalism"

Susan Faludi, Pulitzer Prize winner, author of Backlash, and Baffler contributing editor
✳ ✳ ✳
2:45–4:00
IV. Is Class Out? Gender Solidarity and the Class Divide in an Age of Economic Inequality

Moderator:
Sarah Leonard, senior editor of The Nation and contributing editor of Dissent and The New Inquiry
Panelists:
Heather Boushey, executive director and chief economist for the Washington Center for Equitable Growth
Tressie McMillan Cottom, sociology PhD candidate at Emory University, stratification scholar, and writer (Slate, Dissent, the New York Times)
Liza Featherstone, journalist (The Nation, Dissent), journalism professor at Brooklyn College, and author of Selling Women Short: The Landmark Battle for Workers' Rights at Wal-Mart
✳ ✳ ✳
4:15–6:00
V. Visions of the Future, Lessons from the Past: How to Achieve Economic Justice

Moderator:
Irin Carmon, national reporter for MSNBC.com
Panelists: 
Nancy Folbre, professor of economics at University of Massachusetts at Amherst and author of For Love and Money: Care Provision in the United States
Sarita Gupta, executive director of Jobs with Justice
Rhacel Parrenas, professor of sociology at USC and author of Servants of Globalization: Women, Migration, and Domestic Work
Kathi Weeks, associate professor of women's studies at Duke University and author of The Problem with Work: Feminism, Marxism, Antiwork Politics, and Postwork Imaginaries
McNally Jackson will be the bookseller at the conference.