Thursday, October 30, 2014
6:30 p.m.
Sickness & Pelf, The Baffler no. 26 release party
Lily Pad
1353 Cambridge Street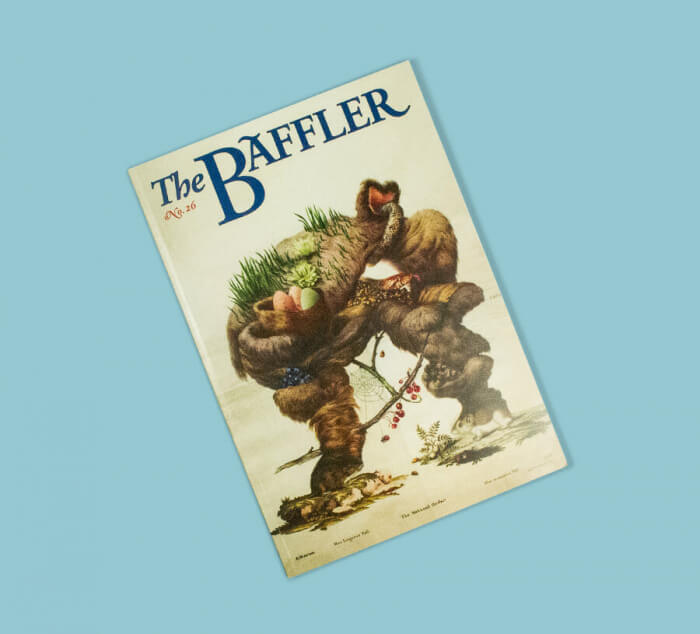 E
v
e
n
t
s

Our new issue is here, and you're invited to join us for a toast at the Lily Pad in Cambridge. Maybe more than one, come to think of it, because we will be discussing George Scialabba's strange and wonderful contribution, "The Endlessly Examined Life"—scenes from forty-five years of his treatment for major depression, told through his psychiatrists' notes. If you've ever wondered what your shrinks are saying about you, then come and listen to what George's have been saying about him through decades of therapies.
Yes, there will be a doctor in the house; his name is Gary Greenberg, and he will be on hand to discuss the changing modalities of care for this most mysterious disease. There will be a film, too—the new animated flick Rocks in my Pockets, a "funny film about depression" in a family of five women, written and directed by Signe Baumane. 
It's an evening with The Baffler's new issue, featuring . . . chronic depression.
The doors open at 6:30 p.m. The conversation begins promptly at 7 p.m. The film screens at 8:30 p.m. 
GUESTS
George Scialabba
is a contributing editor of
The Baffler
 and the author of
What Are Intellectuals Good For?
,
The Modern Predicament
, and
For the Republic
. He lives in Cambridge.
Gary Greenberg
's
latest is 
The Book of Woe: The DSM and the Unmaking of Psychiatry
, which is out in paperback. He is a contributing editor of 
Harper's Magazine
and a recipient of the Erik Erikson Institute Prize for Excellence in Mental Health Media. A practicing psychotherapist, he lives with his family in Connecticut.
Rocks in My Pockets
is a story of mystery and redemption. The film is based on true events involving the women of Signe Baumane's family, including herself, and their battles with madness. It raises questions of how much family genetics determine who we are and if it is possible to outsmart one's own DNA. The film is packed with visual metaphors, surreal images, and Baumane's twisted sense of humor. It is an animated tale full of art, women, strange daring stories, Latvian accents, history, nature, adventure and more.