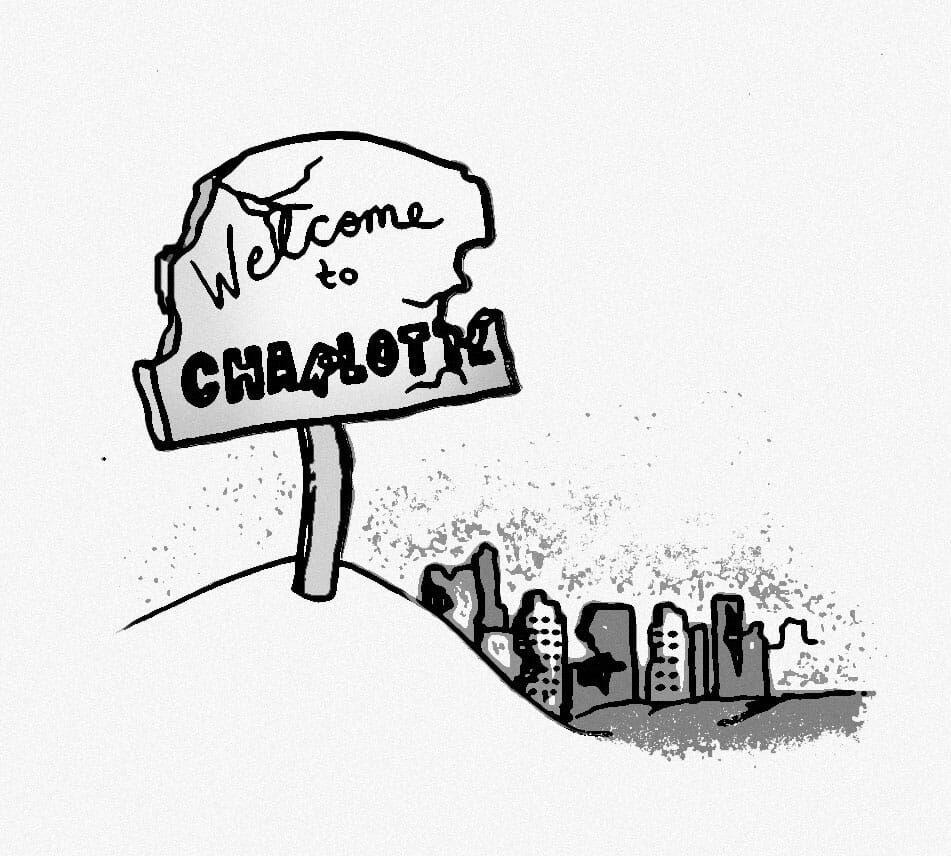 You are a successful, entrepreneurial spirit. You always know exactly what you want—and how to get it. You don't compromise on quality, and that goes beyond the pedal-powered business leadership kiosk where you work. This discriminating approach also applies to your personal life; those six hours in the week that belong to you are yours and yours alone. You spend that precious time wisely. Others may tolerate losers, leeches, or layabouts in their midst. But not you, no sirree!
But where can you go to meet other similarly clean, accomplished, and accredited singles? Look no further than Eventide™, an adventure club for the unattached that offers you the opportunity to meet other eligible characters seeking out that special someone. Eventide™ hosts events and outings across the republic for the free and curious spirit, from daylong excursions to nighttime engagements to all-inclusive vacation packages.
Quick Excursions
Are you a busy, working professional? Not willing to spend your precious time and fluids traveling through the sometimes hours-long checkpoints and windowless room interrogations required to leave your designated marketing area? Worry not. Eventide™ hosts daytime and evening events in every DMA, five days a week.
Nighttime Speed Dating
Set aside your pistol and leave your inhibitions at the door alongside your shock-collar-clad intern! Eventide™ offers you the chance to meet many other like-minded souls, and our information cards make it easy to pass along your wet sample, dry sample, and contact information to each of your connections. All drinks are 50 percent off! 
Witness Night:
Eventide™'s most popular event. Meet fellow "film buffs" and intellectuals at this celebration of the last surviving film of late classical cinema: Peter Weir's Witness. Discussion and Witness trivia to follow. Don't forget your straw Stetson, because the winner of the weekly Witness costume contest gets free his-and-hers dental implants.
"Song" Brunch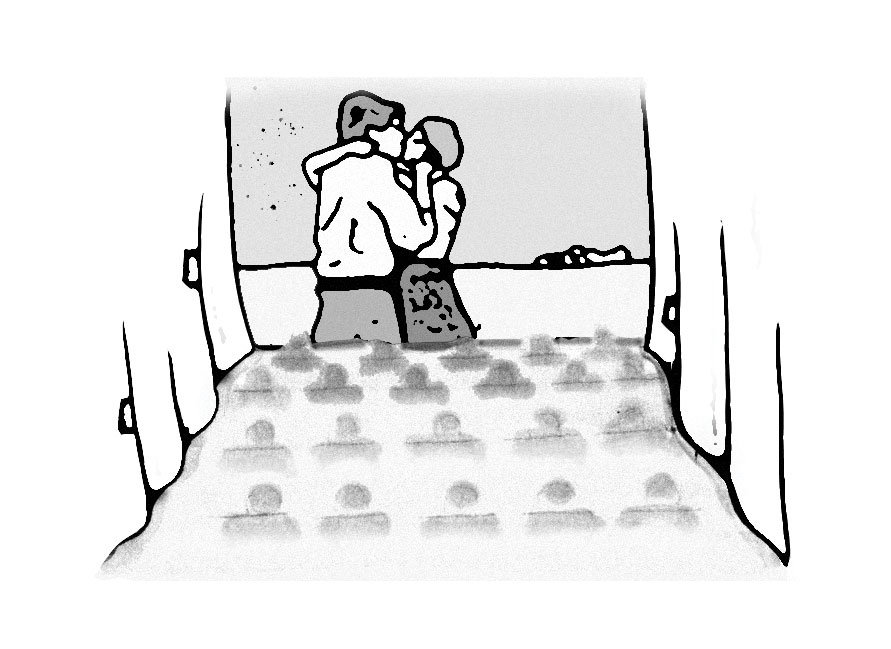 Our weekly "song" brunch provides the perfect atmosphere for that spark of love to catch flame. Listen to "song" over a fine meal and exciting cocktails, all while chatting with other soulful "song"-lovers. Be sure to come often: every month, "song" is different!
Full-Day Activities
Get out of the semi-bermed geodesic dome for a full sun-circle! Meet fun, active people with strong lung-sacs and a risk aversion coefficient within one or two standard deviations of the legal limit when you attend one of Eventide™'s award-winning daylong adventures, such as:
Geiger Counter Geocaching
Dust off the old high school hazmat suit because we're venturing back into the air. The Geiger counter geocaching expedition offers a once-in-a-lifetime chance to trek through history, whether you opt for a thrilling journey through the Crestwood Kohl's on Historic U.S. 66 or a scavenger hunt at the site of what was once "Charlotte, North Carolina." Then, we'll stop at the observation platform for a romantic meal overlooking the great decaying metropolis. A picnic lunch and access to a generous supply of complimentary benzodiazepines will be provided.
Whitewater Rafting
It's an old standby for a reason! Clamber aboard for the thrill of a lifetime as we ooze our way through Rapids®, brought to you by Nestlé. Feel the wind on your cheeks and the telltale tingle of pH 11 water on your raw, aching skin. Available skill levels include Class 1 (stank), Class 2 (mire), Class 3 (sluice), Class 4 (pain), Class 5 (expert), and Class 6 (suicide pact).
Hot-Air Balloon Rides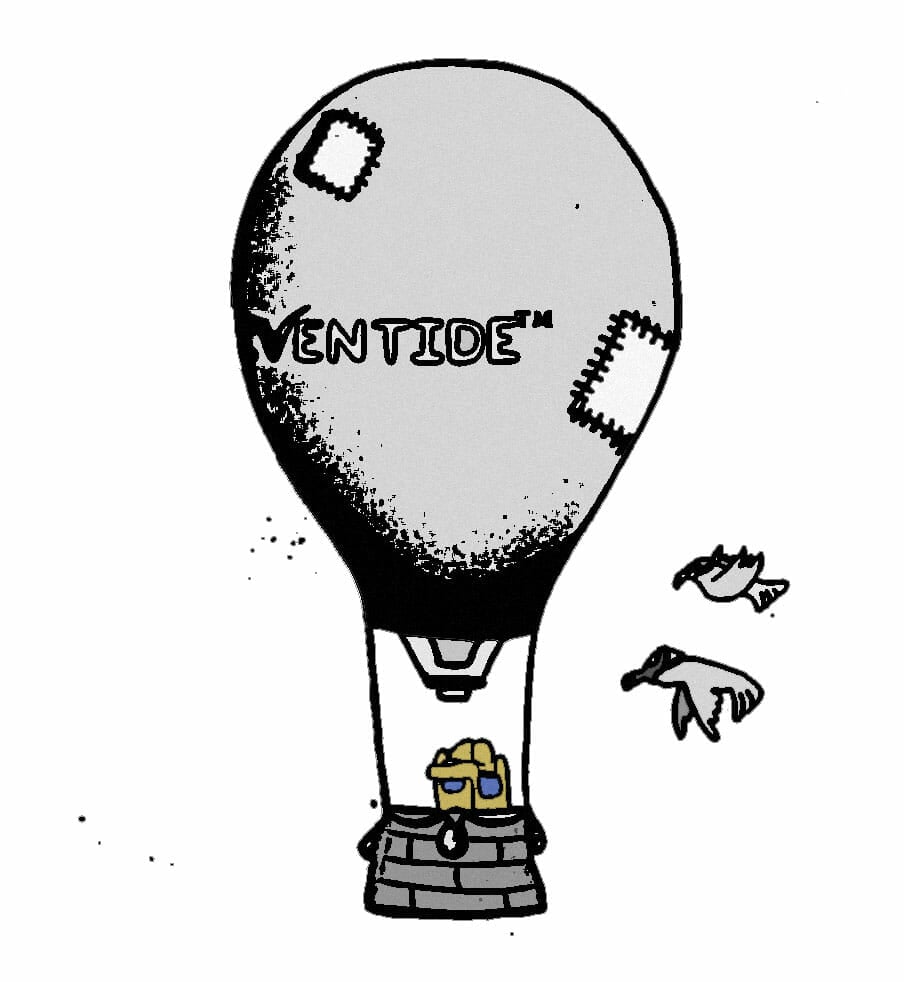 Is there anything more romantic than traversing the skies, the barren plains below you, the unfurling gray cloudscape shot through with coruscating ribbons of lightning above? Meet the love of your life at 2,500 feet in the air. Sip pink champagne from your front-row seat to the Department of Corrections Drone Fleet's nightly public execution/laser light show.
Our Signature Tour Package: Six Wonders of the Verdant Earth
Only adventurous singles need apply to this tour through the Six Wonders of the Verdant Earth. Explore the sights, sounds, feelings, scents, and vestibular sensations of the past with a group of thrill-seekers algorithmically selected for genetic and socioeconomic companionability. Engage in thrilling activities you've only read about, like: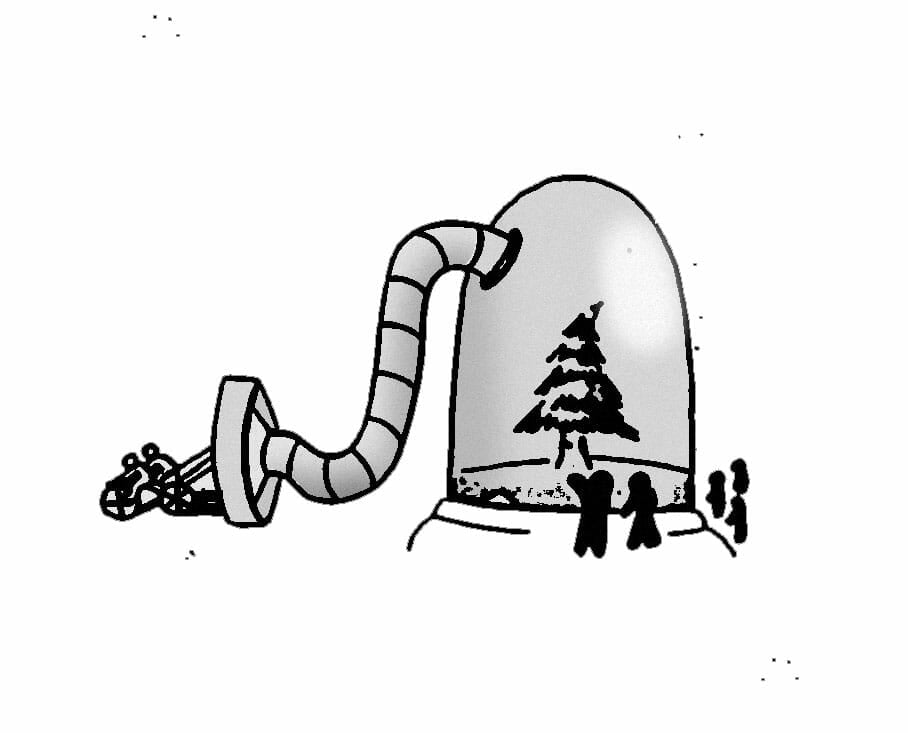 → Meet the world's only "tree" (Prunus subhirtella), a magnificent reminder of the life our planet was once capable of sustaining before God called the oxygen back to heaven. 
→ Get up close to the preserved corpse of the last extant turtle. Guests who purchase the premium package may touch the turtle. Premium package holders carrying a Mastercard® Black Card™ may stand atop its back and jump.
→ Watch a historically accurate reenactment of an actual council meeting in the lost city of Columbus, Ohio.
→ Visit the Hall of Smells and experience the aromas of a history long-gone: forest floor, mountain air, fresh ocean, loving family dog, and more!
→ Experience an authentic "2 for 20 Meal Deal" from Applebee's® Neighborhood Grill + Bar, along with a Dollarita™ one "dollar" Strawberry Margarita.
→ Visit the "Pop-Up Museum of Serotonin Reuptake" (brought to you by Purdue Pharma) and take "Inster-grams" in an adult-sized ball pit.
About Us
Who can join Eventide™?
At Eventide™, we pride ourselves on selectivity. Not just any Joe or Jane can slouch their way into our parties. We employ a twelve-step application process, so you're guaranteed to meet other singles as soft, smooth, and oblong as you are.
Hopefuls are subject to two video interviews and one in-person interview; an income screening; a background check; an Equifax check; an Experian check; a TransUnion check; a gut flora check; an fMRI polygraph; a Hogwarts House verification; and a routine physical.
Failure to submit to one or more of these tests will result in immediate termination from the membership process and forceful expulsion from our premises.
All members must be comfortable with a minimum of three minutes naked skin exposure to air, mite-free, able to stand utterly still in complete darkness for several hours on end, and, most importantly, have a sense of adventure!
Coming Soon: The Ziggurat
We're just a few months away from opening The Ziggurat, Eventide™'s first ever singles-only luxury apartment complex. Located on thirty sprawling acres, this high-end development will offer frictionless living for the most elite members of our organization. Why brave the screaming winds and street marauders again when you can experience group axe-throwing, wine tastings, and military tribunal dinner parties from the comfort of your own home?
Applications are open now.
Note: as this is an Eventide™ property, all residents must be unattached from a primary couple. Business-Affiliated Tertiary Consciousness to the Grand Polycule is permitted, so long as income generated from this status is not used in any on-site transactions or microtransactions.
Who's in Eventide™?
Meet Signe. She's a twenty-seven-year-old content stylist with a passion for soil sampling. She lives in Fuller Tangletown and loves exploring downtown Minneapolis—with her manager's permission, of course! Signe has two arms and more legs than most ordinary men can handle. She's through with a dating scene that only presents two options: transactional coupling for groundwater access or prefrontal cortical match algorithms. What she seeks is a genuine connection with a man whose features are as egg-smooth as hers, who works hard during the day at a professional job but wants to wander the acrid planes together at sunset.
Meet Richard. He's a thirty-one-year-old kill-van fleet commander who loves his family, God, and his designated marketing area. When Richard isn't dispatching his men to exterminate roving soybean thieves with Sarin gas, he enjoys front-facing camera photography, rhythmic stretching, or sipping a wet one with his fraternity brothers. Richard wants to meet a partner who is traditional but not dull—an enterprising, fun-loving soul who can find the beauty in anything, from an algal-bloom-induced die-off to the simple joy of finding a triple-A battery in the loose topsoil.
Testimonials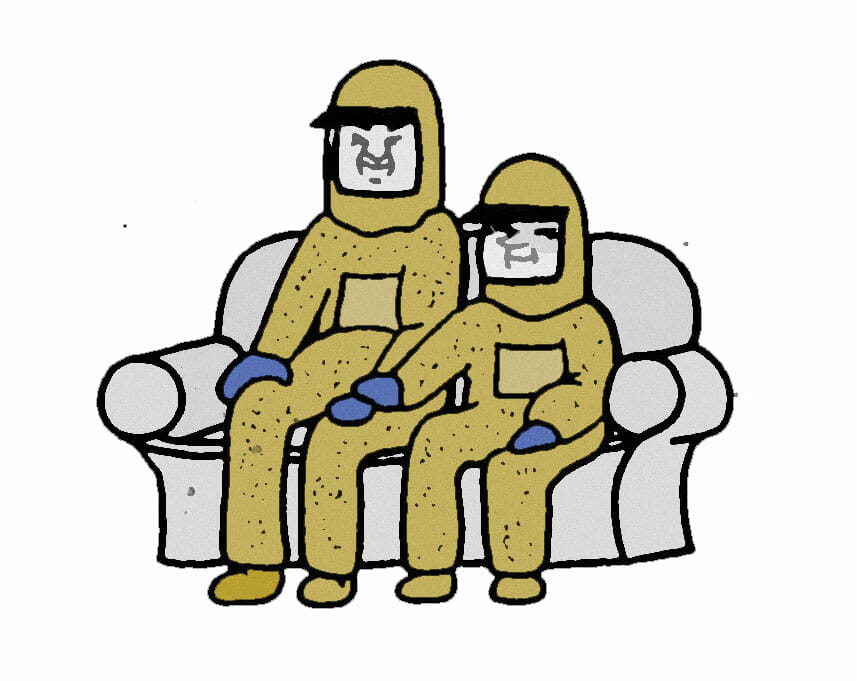 "We met at a flying roach watch. Both of us came in skeptical. We'd heard good things, but after trying out similar services without any luck, our expectations were low. We got to talking and really hit it off. We never eat roach without thinking of the magical night we met. Thanks, Eventide™!"
—Thea and Herb (together for six years)
"We had both just been relocated to the area and were informed that our old friends and families were out-of-network, so we should consider them functionally dead to us. Bummer! Since we were lonely, we joined Eventide™ at about the same time. It was a slow burn, but that allowed us to build trust. Four years later, we got married, so while our respective employers can still legally transfer us separately, emotional attachments are only charged an in-network fee. We owe it all to Eventide™!"
—Jeff and Leo (together for nine years)
"It's hard to imagine what our lives would look like without Eventide™! We met at the knife-fight escape room. A blast! After surviving the slaughter, we were able to share and develop our passion for rocks. We've stuck together through thick and thin—through kidney repossessions and bridge collapses, through oxygen droughts and chemical burns, we both know we've found a partner for life. And we couldn't have done it without Eventide™."
—Angelica and Unilever (together for three years)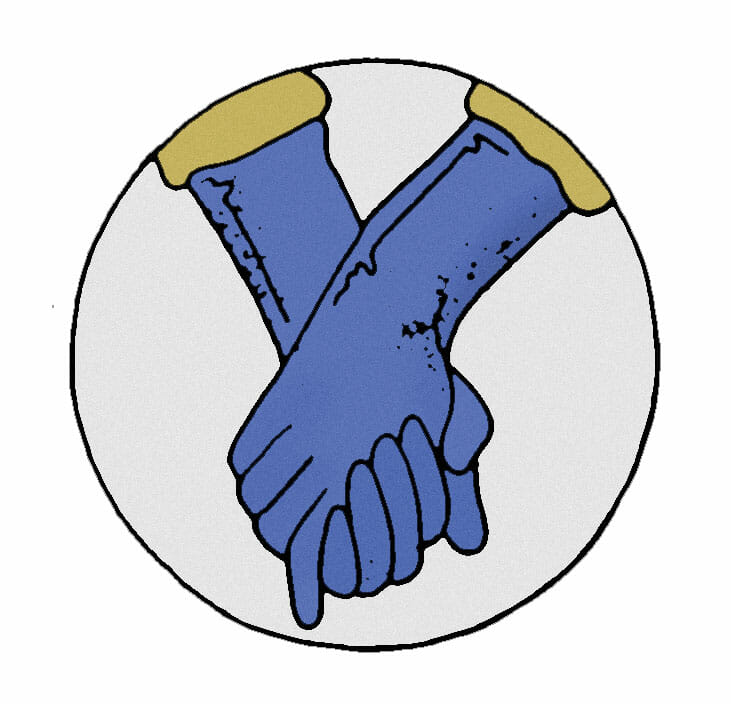 Join
Eventide™
Today.
Annual membership rates start at $6,700 with a non-refundable $300 application fee and two-pint blood sample. Fill out and send in the form below to begin your application process.
Eventide™. Because life is beautiful, and so is having someone dry to share it with.