In October 2019, Ghanaian superstar Sarkodie, né Michael Owusu Addo, won the BET Hip Hop Award for "Best International Flow." Taking the stage in Atlanta, Sarkodie expressed thanks and then put in a word for Ghana. "This year is the Year of Return," he said. "And I would urge each and every one of you here to take a trip back home, come have fun. This Christmas it's going down in Ghana, so if you're coming to Africa, choose Ghana."
The Year of Return was a concerted effort by the Ghana Tourism Authority to "position Ghana as a key travel destination for African Americans and the African Diaspora" via year-long programming that marked 2019 as a milestone: four hundred years after enslaved Africans arrived on the shores of Jamestown, Virginia, in 1619. Sarkodie's endorsement was a high-profile nod to West Africa's growing popularity as a tourism destination: not only for African immigrants returning home to visit families for extended holiday breaks but for the greater Black diaspora. Nigeria, for its part, has long promoted "Detty December," referring to the miniature entertainment industry built around the influx of tourism it receives during the holiday season, which sees crowds flock to nightlife districts in the raucous metropolis of Lagos. Part of Ghana's pitch to heritage travelers, academics, and investors is its reputation as a "beacon of democracy"—it was the first West African nation to achieve independence from its British colonizers in 1957, and later established itself as a republic in 1960 under the leadership of Pan-African socialist Kwame Nkrumah, who became the country's first prime minister and president.
In 2019, tourism in Ghana accounted for 10.3 percent of the GDP, according to the World Travel & Tourism Council, a marked increase from 3 percent in 2016. This came on the heels of a new tourism development project financed by the World Bank. A report on the project published in 2018 states that the "[Ghana Tourism Authority] lacks the modern tools and targeting to ensure the effective communication of its brand proposition of heritage, rich living culture, and diverse nature." It also notes that, along with lacking the proper infrastructure for leisure tourism, the country's maintenance of historically significant slave forts has been poor: of the sixty-four forts, lodges, and castles built between 1480 and 1760, only thirty-two were left, and only eighteen were relatively intact, as of 2018.
One major component of the five-year World Bank plan would involve refurbishing historical sites for tourism purposes. "Ghana is well positioned to deliver experience-based tourism," the report reads. "This component seeks to address current challenges by financing both hard (infrastructure) and soft (planning, marketing, training, coordination) activities to upgrade tourism sites, package market opportunities, and leverage private sector investment in the development and commercialization of select natural and cultural heritage assets." Another component was to "develop and implement a comprehensive national marketing, promotion, and branding strategy and action plan." The aim was to successfully sell cultural tours, packages, and weekend getaways with targeted, cost-effective digital marketing. Not long after the release of this report, the Year of Return campaign was launched.
Ghana's Tourism Authority also helped organize diplomacy and statecraft activity in 2019, coordinating directly with American government leaders on an official sponsored trip for members of the Congressional Black Caucus and then House Speaker Nancy Pelosi. And the tourism industry further benefited from growing attention to the Afrobeats music market, which was dominant in Ghana and Nigeria and directly influenced by Ghana's highlife and hiplife scene. The Azonto dance wave had long made its mark; artists like Stonebwoy were getting international recognition, and national icon Shatta Wale landed a major feature on Beyoncé's album The Lion King: The Gift with the lauded track "ALREADY."
Sarkodie was far from the only celebrity advocate of the Year of Return. Many other Ghanaian or West African-connected figures were vocal champions of the initiative or made high-profile appearances in Ghana that year, ranging from rapper Jidenna to German national team footballer Jérôme Boateng to actors Boris Kodjoe, Kofi Siriboe, and Djimon Hounsou. In the leadup to 2019, Ghanaian-American marketing executive Bozoma Saint-John partnered with Kodjoe and his family on the launch of the Full Circle Festival, which was billed as an "opportunity to experience Ghana . . . authentically and personally to reconnect with ancestry." In press interviews, Saint John has said that she "felt that there was a real opportunity to figure out how to bring, essentially, pop culture to the [Year of Return] campaign."
The first outing of the Full Circle Festival brought together a select group of 120 guests, which included influencers, business executives, and celebrities such as Idris Elba and Naomi Campbell. The second effort expanded the count to five hundred, according to Visit Ghana, buoyed by a newfound partnership with Essence Ventures, parent company of the Black women's lifestyle magazine Essence. The programming now included the "Essence Global Black Economic Forum: Africa," which drew an international assembly of entrepreneurs, executives, entertainers, and government officials. Various packages, ranging in cost from $100 to $800, offered guests special VIP access to locations like the Polo Beach Club, as well as to the Afrochella music festival, which had been launched in 2017. This would become a continual calling card of the Ghanaian tourism industry over the years: tickets to festivals could be bundled with experiences that would take you on trips to historic parks, museums, and slave castles, so that you could access ancestral history after partying the night away.
The theme of Afrochella's 2019 festival was "Diaspora Calling." In an interview with Ivie Ani for Vibe magazine, co-founder Abdul Karim Abdullah noted that the festival had been growing in popularity in the capital city of Accra, even though the city struggled to meet the structural needs that came with organizing a popular festival, much less several at the same time. "One of the major complaints that people from the diaspora face when they go to Africa during Christmas time is we feel that we should be having the same sort of customer service that we enjoy abroad," he said. "With the influx of people, I think that it's going to get worse. We just wanna make sure that infrastructure exists to make sure that people that are coming do not disrupt the way of life in Accra." The tension that Abdullah touched on here—the way outsiders experience Ghana versus what it's like to live there—is at the heart of a story not promoted by the country's tourism boosters.
Fêted and Indebted
Ghana's president, Nana Akufo-Addo, has charmed many of his counterparts in the West, garnering praise for his flourishes of phrase in UN General Assembly speeches, serving as chair of the Economic Community of West African States for two terms, and even participating in a leadership master class with the Dallas-based megachurch preacher Bishop T.D. Jakes. Meanwhile, Ghana is facing economic challenges that degrade life for its ordinary citizens.
This is a common spiral for countries in the Global South: a government short on revenue has to finance most spending by debt, and Ghana's general revenues plunged during the pandemic.
By the middle of last year, inflation was bringing unrest to Ghana. Prices were up for food, utilities, and fuel, and the overall inflation rate was 50 percent: a twenty-one-year high. The country's public debt crisis—a drag on its economy for years—has worsened. Ghana's debt-to-GDP ratio rose to over 80 percent in December 2022. This is a common spiral for countries in the Global South: a government short on revenue has to finance most spending by debt, and Ghana's general revenues plunged during the pandemic. As Adu Owusu Sarkodie explained in The Conversation, "rigidity in the Ghanaian budget," most of which is eaten up by debt service, "makes it impossible for the government to do anything without borrowing." Finance minister Ken Ofori-Atta is currently seeking to restructure both Ghana's domestic and external debts. He has requested a $3 billion bailout package from the International Money Fund that is expected to go through.
For many Ghanaians, these actions are too little, too late. When Akufo-Addo attempted to give a speech at last year's Global Citizens festival in Accra, he was resoundingly booed by the audience. In November, over a thousand protesters marched through the capital city calling for his resignation. The social media hashtag #KenMustGo offers a stark look at Ghanaians frustrated with the finance minister and the president's refusal to move him aside.
Local working-class Ghanaians are not only grappling with rising food and fuel costs; they also face social safety net and infrastructure gaps that make acquiring basic necessities difficult. An example is access to health care, which has improved since the adoption of a national health insurance in 2003, but inequitably so. Akufo-Addo promised to improve things with the initiative Agenda 111. In a speech given in April 2020, early in the pandemic, he noted, "There are eighty-eight districts in our country without district hospitals; we have six new regions without regional hospitals; we have a few infectious disease control centers dotted across the country; and we do not have enough testing and isolation centers for diseases like Covid-19." Akufo-Addo continued: "We must do something urgently about this. That is why government has decided to undertake a major investment in our health care infrastructure, the largest in our history." Yet after the greater Accra area saw the demolition of La General Hospital in 2020 due to structural problems, there has been almost no construction since sod was cut that August, despite a congratulatory billboard on the site.
Meanwhile, tenants in Ghana are plagued by landlords price-gouging and demanding one to two years' rent in advance. The country has rent control laws and rent assistance programs, but they are sporadically enforced, even though an estimated 13.6 million people—about 44 percent of the population—were classified as "multidimensionally poor" as of the first quarter of 2022, according to the Ghana Statistical Service.
To make real inroads against poverty requires, of course, public investment. But the debt crisis and impending IMF bailout threaten only more austerity, and Ghana has commenced by cutting discretionary spending by 30 percent. Ratings agencies in the West have repeatedly downgraded Ghana's credit ratings, slashing the country's bonds in market value; locally, it has had a devastating impact on Ghana's currency valuation and quality of life. In 2022, the cedi was labeled by Bloomberg as "the world's worst performing currency this year" due to the scale of its depreciation in the face of pressure from creditors.
The national mood has darkened. In February 2022, the ministry of finance issued a statement saying, "We remain absolutely confident in our resolve to overcome the current challenges with fiscal discipline and growth, in line with the President's vision to build a strong, resilient and prosperous economy." But by October, Akufo-Addo addressed the nation in a markedly different tone. "We are in a crisis, I do not exaggerate when I say so," he reluctantly admitted. "I cannot find an example when so many malevolent forces have come together at the same time."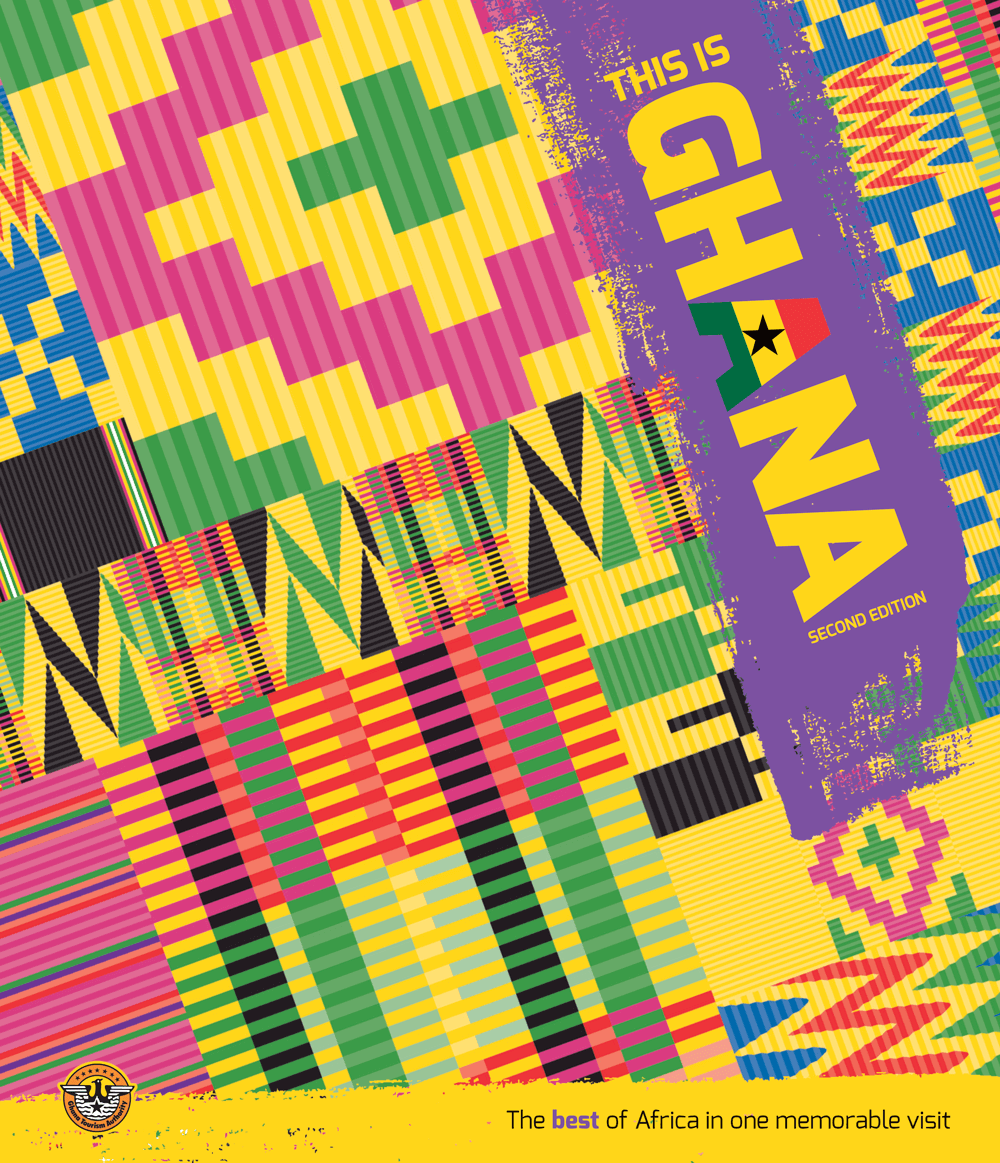 Pretty as a Picture
Along with financial distress, queer Ghanaians and their supporters have been subjected to escalating public hostility. Parliament has been considering new legislation called the "Promotion of Proper Human Sexual Rights and Ghanaian Family Values Bill." A leaked draft of the proposed law, which the global queer rights group Outright Action International has alleged "goes much further than any legislation targeting LGBTIQ people currently on the books anywhere in the world," not only criminalizes same-sex relationships and marriages; it makes it an offense to identify as queer, to promote or fund queer rights groups, and it prohibits public debate or education on the subjects of sexual orientation and gender identity. The law would also impose medical "assistance" on persons questioning their sexuality or gender. The pretext for the bill is an archaic and vague vestige of Ghana's colonial criminal code which criminalizes "unnatural carnal knowledge." (Similar language can be found in St. Lucia's, Jamaica's, Bangladesh's, and Sierra Leone's jurisprudence.) This increase in visible Christian fundamentalist anti-queer bigotry in Ghana has been supported by millions of dollars in aid from Western nations, which have gone directly to the churches lobbying for this legislation.
"Culture is a process, not an event," Armah emphasized, "not a haphazard scattering of spastic shows."
The picture of Ghana painted over the recent holiday period, however, looked different. Montages of Accra are often showcased in "the Africa they don't show you" lifestyle vlogs, intended to overshadow popular and simplistic tropes expropriated from the continent: expansive terrains of abject poverty and primitive existences. These videos tend to focus on upper-class neighborhoods such as Cantonments, East Legon, and Tema, which are a far cry from the realities of the average Ghanaian. (East Legon in particular, where I worked and studied over a decade ago, has experienced rapid gentrification.) To an outsider, this might seem like business as usual: a country using arts, culture, and real estate development as a means of advancement. In reality, it's an exercise in image-making that obscures the turmoil below the surface—turmoil that negatively affects most Ghanaians' quality of life.
In an unprecedented move, Ghana's transport ministry relaxed regulations to allow for a visa-on-arrival for all travelers entering the country during the most recent holiday period, from December 22, 2022 to January 15, 2023. Expansive measures like these are facetiously celebrated as an extension of Kwame Nkrumah's legacy as a father of Pan-Africanism in the postcolonial era. And the international stars do come out: Chicagoan Chance the Rapper recently worked with fellow artist and Ghanaian American Vic Mensa, as well as other Black entertainers, to put together an event of his own that was free to the public: the Black Star Line festival, which ran for a week in early January.
While snapshots on social media may have painted a picture of an idyllic diaspora getaway, not everything went smoothly over the holidays. Rapper Meek Mill, who was in town to perform at the Afro Nation festival, had his phone stolen early in his trip. With the assistance of the deputy director of diaspora affairs, it was returned to him a day later. Not long after, the artist released a freestyle video illustrated by a montage of his visit to Jubilee House—the presidential residence and equivalent to the White House; while standing in front of a lectern, he raps, "She fucked me as soon as she met me." The video prompted fury from Ghanaian nationals, who were astonished at the entertainer being granted such access.
Meanwhile, the second day of Afro Nation had to be shut down due to overcrowding issues that caused security concerns. At the Black Star Line festival, Chance the Rapper invited comedian Dave Chappelle to participate in a public conversation at the University of Ghana. While the use of cell phones at the event was prohibited, a guest in attendance later claimed that Chappelle antagonized the queer community with bigoted remarks. In an interview with Rolling Stone, Chance relayed a different interpretation of events, alleging that Chappelle's commentary was intended to portray that "in Ghana, you can make jokes about things that are about gay people, about trans people, about a lot of social constructs, just about anything in the world. But you can't make a comment about the government there. That's not funny and that's not respected, and it can be dangerous." Where the disconnect emerges, however, is that merely existing as a queer person in Ghana is dangerous as well, regardless of whether the "Promotion of Proper Human Sexual Rights and Ghanaian Family Values Bill" passes. Just look at the recent rejection of law student Ama Governor from the Ghana Bar Association, allegedly due to her public campaigning for LGBTQ rights.
Culture Vultures
The arts can be a powerful tool of cultural exchange for developing countries, and tourism can inject much-needed revenue into the economy and treasury. But there are serious tradeoffs, and this is not a novel problem for Ghana or other African nations. Former president Nkrumah was clear-eyed about the practicalities of artistic exchange and its uses. "You must not be content with the accumulation of knowledge about the arts," he said at the formal opening of the Institute of African Studies at the University of Ghana in 1963. "Your researches must stimulate creative activity; they must contribute to the development of the arts in Ghana and in other parts of Africa; they must stimulate the birth of a specifically African literature, which, exploring African themes and the depth of the African soul, will become an integral portion of a general world literature."
The present-day use of festivals as a soft-power tool is geared toward the entertainment of outsiders; it presents a facade of progressiveness that belies the true material conditions of local Ghanaians.
The failure of people's transformative visions to extend past the convention space was explored in 1985 by Ghanaian writer Ayi Kwei Armah. In an essay called "The Festival Syndrome," Armah referred to festivals such as 1977's Second World Black and African Festival of Arts and Culture in Lagos as "wasteful demonstrations of intellectual bankruptcy." He suggested a better use of available resources would be to directly address famine and poverty in Africa because only from a place of material stability would culture be equipped to grow. "Culture is a process, not an event," Armah emphasized, "not a haphazard scattering of spastic shows." The present-day use of festivals as a soft-power tool is geared toward the entertainment of outsiders; it presents a facade of progressiveness that belies the true material conditions of local Ghanaians. Without a direct commitment to use revenues from these initiatives to invest in the nation, we end up with a further bastardization of Pan-Africanism's original goals, no matter how well-intentioned all parties involved may be.
For now, Black Americans' legitimate desire to reconcile with the traumas of history and find leisure and joy on the shores of Labadi Beach is exploited to sell Ghana as a real-life Wakanda, a place where they can find a mythical safety from the horrors of racism while taking part in the cultural production that has been booming from the continent in recent years. Meanwhile, residents grow resentful over the continued use of arts, culture, and history to mask their daily struggles, a resentment that is augmented by longstanding local class conflicts that have been neglected by the Akufo-Addo administration. It is unfair to blame individual actors for problems that elected officials should address for their constituents, but it doesn't help to jet in and out without seeing the real conditions in the country, either. Acknowledging all of the stakeholders in Ghana's tourism industry could allow for a more mindful approach to cultural exchange and reduce the discord that occurs when diaspora travelers find joy in a space that is providing locals distress.
Black people throughout the diaspora have every right to seek a return to Africa; they don't deserve to be turned into shields for administrative neglect. It is only in advocating for each other and actively seeking the best means to support Ghanaian self-determination, and the working class's best interests, that festivals can sustainably thrive outside of the farcical soft-power construct developed by the government and serve as a meaningful platform for cultural engagement. Absent that retooling, they are merely an escapist charade.