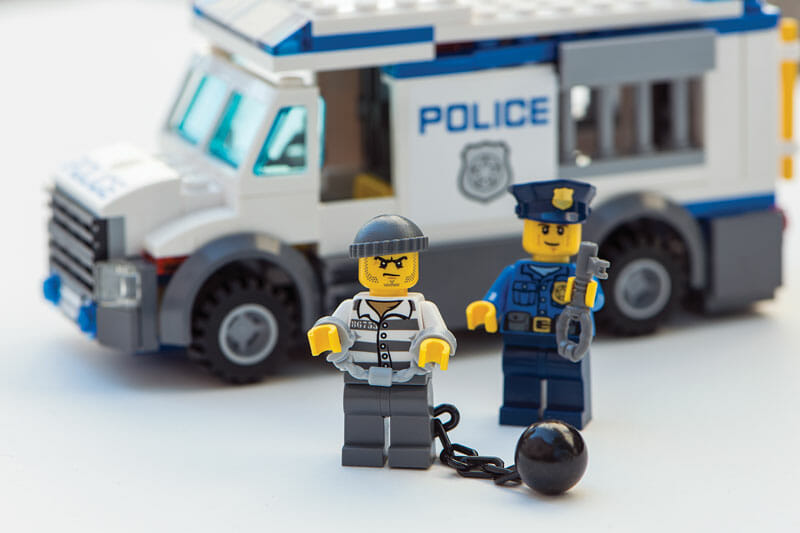 O
d
d
s

a
n
d

E
n
d
s

The social myths spurring on the American incarceration state all revolve around the vague, civically agreeable method of stigmatizing the offender, segregating the wrongdoer, and establishing a clear divide between "us" and "them." We need to keep locking up criminals, after all, in order to continue perpetuating our superstition that these bad seeds are nothing like us. Out of sight, out of our minds—and theirs. When we do get glimpses of criminals who resemble "us," or the most powerful of us, like investment bankers or political apparatchiks—or local heroes made good/bad, like Dennis Hastert—they tend to dodge incarceration.
What are we to make of our popcult fascination with life behind bars?
What are we to make of our popcult fascination with life behind bars? Netflix's original series Orange Is the New Black, whose third season was premiering at the time of this writing, is hardly the only messenger of American contradiction, but the show has organized a whole cast around an unseemly fetish for watching prisoners enact lives that are in no sense their own. The series, set in a women's prison, explores the ubiquity of incarceration with a fish-out-of-water story—a pampered young woman's journey of self-discovery, no less. In 2013 it was the network's most popular show in the United States and Europe. Producer Kevin Beggs has called it a "sardonic look at America's huge prison system," a system "people around the world laugh at." Heh.
It is a dreary melodrama, fabulously accessorized. Elle magazine has featured the cast of OITNB decked out in the latest couture, "flaunt[ing] Spring's modern, feminine silhouettes" (whatever that means). British Vogue has showcased a signature orange sweater, pants, and hoodie combo, which, for a combined cost of $1,500, enables anyone to don the look of the American prison-industrial complex without the inconvenience of going to prison. Quoth the tastemakers, of the series' protagonist: "Piper Chapman's utility basics stand the test of time—literally."
But Orange Is the New Black adroitly dramatizes the spooky fantasy world that's long surrounded prisons in America, the "land of the free." Admiration for the glamorous lifestyles of the helplessly incarcerated in our technologically advanced correctional complexes has long drawn voyeurs to participate in prison staycays—a singularly perverse form of escapism during which members of the respectable public pay for the one-night-only thrill of pretending to be trapped inside a cell. The good citizens of Jefferson City, Missouri, for example, pay for the privilege of trading in their personal belongings, eating jail food, and sleeping on a jail bed. The money goes into the municipal incarceration budget. All participants receive a mug shot and a commemorative T-shirt. Residents in Lancaster, Pennsylvania, donate their freedom in jail staycays to get the "bugs" and "kinks" out of new facilities and have been noticed passing their "time served" on Facebook and Instagram.
But prison life in America's distorted reflection of itself is even more than a gauzy background for Instagram selfies; it's also, weirdly, a prototype of the Taylorite quest for perfect civilian fitness. In Men's Fitness you can read about the Felon Fitness Workout Program, a health hustle that occurred to defense attorney William Kroger upon him noticing that a few months in prison really "did wonders" for his clients' physiques. Better still, the lack of a monthly gym membership, or the money to pay for one, poses no problem for the program's devotees. Like the inmates, they can "use magazines and bedsheets to construct their own set of dumbbells" weighing thirty-five to fifty pounds. Yes, just like the inmates.
Prisons are built out of sight—and miniaturized versions of a police state proliferate in pop consciousness. Lego, the iconic children's toy manufacturer, now markets jails and prisons. For about $125, about two-thirds of a week's salary for the average minimum wage worker, one can purchase the Lego Prisoner Transporter set ($24.99) and the Lego Police Station ($99.99), complete with policemen, criminals, police vehicles, a police station, and jail cells. Prisoners, if they are so lucky, can escape from inside the Police Station by means of a "flip-down toilet hatch" and make a quick getaway in a vehicle waiting nearby, which can then be apprehended by assorted police cars, along with a helicopter. Of course, if mom or dad buys the Police Station with the jail, then Junior is stuck with a police station and a jail. He can reimagine the jail on the moon, which is also available in Legoland, but he's built a jail, and now he owns a jail and has to live with it and with the awareness of all of the other things he can't have instead. That, you see, is the way life is in the Big House.