Who Cares What the Surgeon General Thinks About Guns?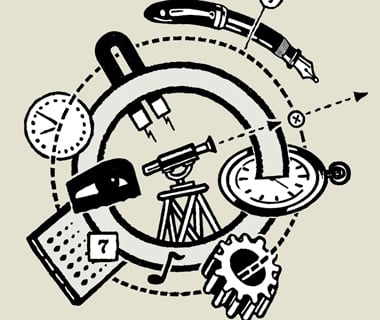 W
o
r
d

F
a
c
t
o
r
y

The NRA is back in the ring, baby, and ready for a fight. And it's not just blocking every little gun-related bill or appointment that goes through Congress—obviously it's still doing that. But now it's blocking nominees for any appointment position if those nominees happen to personally favor gun control measures. Such as . . . the surgeon general nominee? (What the?)
The Senate confirmation of Vivek Murthy, a 36-year-old Boston physician and Harvard Medical School instructor, appears to have stalled out for good. It's an election year, and embattled red-state Democrats seem to have joined Republicans to form a majority against Murthy's appointment.
What's so controversial about this fellow? Is it that he wants to use his position to tackle obesity? Everyone hates obesity, so it can't be that. It must be something more . . . sinister . . . like his fairly standard radically liberal views on gun control. From the New York Times:
In a letter to senators last month, Chris W. Cox, the [NRA's] chief political strategist, mentions Dr. Murthy's support for limits on ammunition purchases, a ban on "popular semiautomatic firearms" and the removal of restrictions that keep the Centers for Disease Control and Prevention from funding "antigun advocacy research." Mr. Cox also cited Dr. Murthy's calls for a federal gun buyback program for assault weapons and for mandatory safety training for gun owners. Dr. Murthy has said his concerns about guns stem from his experience in the emergency room where he has witnessed the trauma that gun violence can cause.
So Murthy personally believes that there should be limits on ammunition purchases, a restoration of the assault weapons ban, a federal gun buyback program, and more safety training for gun owners. In that sense, he is what people call an "average Democrat." And he wants to give the CDC more control over its funds. In practicality, that probably means allowing the CDC to print some pamphlets or put up a website vertical about the dangers of guns. ("Guns fire bullets, and bullets can kill. Click here to read more!")
But the NRA is able to twist those innocuous and likely ineffectual ideas into a quick and easy hit about how the new surgeon general wants to classify gun ownership as a disease. And so, this nominee's as good as dead. The Times continues:
The N.R.A. is a powerful political force in many of the states where Democrats face their greatest threats this year in efforts to keep control of the Senate—like Alaska, Arkansas and Louisiana. The group has embarked on an aggressive campaign to rally its millions of members against Dr. Murthy. The latest effort came on Friday evening when the N.R.A. sent a "grass-roots alert" to millions of email subscribers, imploring them to "contact your senators and ask them to oppose confirmation of President Obama's radically antigun nominee."
As the Baffler blog has argued before, the NRA's influence can, at times, be overstated. A lot of people, including certain bloated Hollywood liberals, seem to think that the only reason so many Americans like guns is that the NRA has brainwashed them. The truth is that many Americans like guns because they like guns, and that's not going to change, anytime soon.
The NRA is quite influential on Capitol Hill, however, in ways that few Americans are probably aware of. Do most people know that in 2006, the NRA successfully lobbied for a provision to require Senate confirmation for the director of the ATF? So that it could then spend seven(!) years successfully blocking a slew of nominees from ever winning confirmation to that post? That's right: Between 2006 and 2013, the ATF only had acting directors, which prevented it from getting any agency-wide strategies up and running.
By 2013, though, the NRA had lost some clout in the wake of the Sandy Hook massacre; it spent most of its remaining capital in (successfully) blocking a package of modest gun control initiatives from moving through Congress. While it won that fight, it did allow the Senate to confirm B. Todd Jones as director of the ATF.
Now that's all in the past, and things are looking up and up for the NRA. You could hear it in the boldness and aggression of NRA CEO Wayne LaPierre's comically terrifying speech at CPAC a few weeks ago, when he declared that "there is no greater freedom than to survive and protect our families with all the rifles, shotguns and handguns we want." This is a much bolder pronouncement than he would have made at last year's conference, which was held only a few months after Sandy Hook. But the coast is clear for LaPierre now. Gun control laws in Congress are effectively dead for the foreseeable future. Good luck getting another ATF director through the Senate. And if a surgeon general nominee, or anyone else anywhere in government is on the record saying they're not wild about guns? Then fuck that guy, too.
Jim Newell
has covered politics as a staff writer at
Gawker
, an editor at
Wonkette
, and a contributor to the
Guardian
.
Baffler Newsletter
New email subscribers receive a free copy of our current issue.
---