Welcome to Our New Website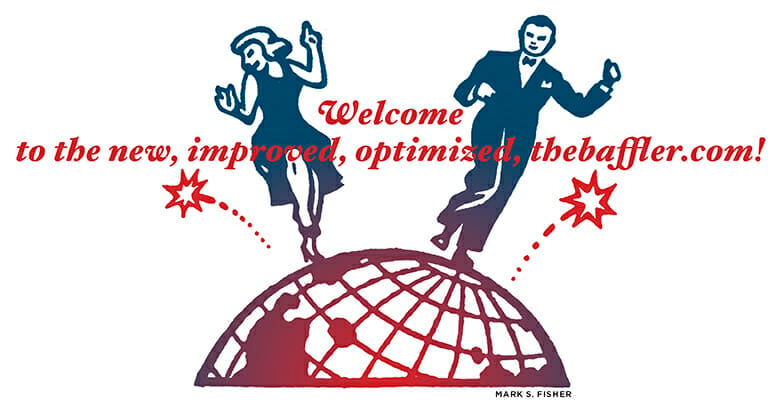 Well, when The Baffler was born in 1988, we never could have foreseen this #innovation, but here we are. Please enjoy this new and uncharacteristically shiny iteration of The Baffler online—featuring not only our new issue (no. 25, "The None and the Many"), but also, for the first time ever, all of our digitized archives in one place.
That's 25 issues, 432 contributors, 277 salvos, 450 graphics, 172 poems, 73 stories, 3,396 pages made of 1,342,785 words. You can click on individual pieces or flip through entire issues page by page, if you so desire.
For another way in to our world of cheerful negativity, check out our daily blog, our art gallery, or information about the upcoming eight-city book tour in support of our new anthology (due out in September, called No Future For You). And, sorry, we even have some Baffler swag for sale. As the New York Times wrote about us over two decades ago, "How irritating!"
Thanks a billion to Ten Minute Media for the custom design. And thanks to you, dear readers, for sticking with us for over a quarter of a goddamned century.