Think Tanks' Transparency Problem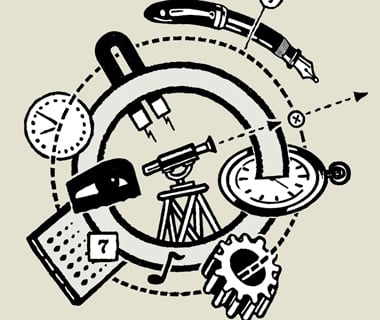 Yesterday a small nonprofit group called Transparify released its survey of major research organizations around the world, including its ranking of how transparent the organizations are about where they get their money. Some of the biggest, and undeniably most influential, think tanks in the U.S. performed very poorly indeed.
"The conservative-leaning Hoover Institution, based in California, and the liberal Center for American Progress, based in Washington, are polar opposites in terms of political leanings," writes Eric Lipton in his New York Times report about the survey. "But . . . the institutions share an important trait: a relatively poor record of disclosing the sources of their financing." Each group got just one star out of five in Transparify's transparency rating system.
Lipton goes on, "The question about the disclosure of donors is not simply an academic one." Think tanks across the political spectrum, and the reports they churn out, shape public policy. So, through these think tanks, lobbyists and industry hacks can exert a lot of influence.
Here's another interesting observation from the Times article:
The Transparify report includes some quirks, like the zero stars it assigned to the Open Society Foundations, created by Mr. Soros, which financed the Transparify study.

Open Society received the score because it does not explicitly state on its website that it is bankrolled by Mr. Soros, although it does disclose this in its tax return.
Well, none of this is news to the readers of The Baffler. In our previous issue, number 23, Ken Silverstein had a sharp piece about how today's think tanks are being entirealy propped up—and their credibility simultaneously undermined—by their incestuously close relationships with the leaders in office and their corporate funders.
Here's an excerpt from his piece, "They Pretend to Think, We Pretend to Listen: Liberalism in the tank":
There's little functional difference between the Democratic Party and the corporate world when it comes to running campaigns and elections; why should the promotion of policy debate be any different? In 2007, [the Center for American Progress] launched the Business Alliance, which is a Membership Rewards–style program for big donors. Though CAP refuses to release any of these donors' names, I obtained various lists (as I first disclosed in The Nation), and they have included Boeing, Lockheed, Raytheon, Wal-Mart, Comcast, Goldman Sachs, the Carlyle Group, Blue Cross/Blue Shield, GE, General Motors, Amgen, Pfizer, and Verizon.

For an edifying snapshot of how CAP's fast-growing roster of funders and independent-minded progressive research can make for an awkward fit, consider the 2011 story of the think tank's handling of a scandal in private-sector spying. Emails stolen by hackers revealed that lawyers for the U.S. Chamber of Commerce plotted with three private security companies—Palantir Technologies, Berico Technologies, and HBGary Federal—to spy on the Chamber's perceived enemies, which included activists, labor unions, and CAP. The think tank earned the Chamber's wrath in part due to the reporting of Lee Fang, then at ThinkProgress, who had exposed elements of the Chamber's shady foreign fundraising operations. "We are the best money can buy!" a Palantir executive wrote in one email gloating over the company's planned Chamber-sponsored surveillance activities. "Dam it feels good to be a gangsta."
Read Silverstein's entire edifying salvo here.