Raging for the World That Is
Muriel Rukeyser's poetry of witness
The Essential Muriel Rukeyser, selected and introduced by Natasha Trethewey. Ecco, 221 pages.
On the morning of July 24, 1936, twenty-two-year-old Muriel Rukeyser watched the Mediterranean coast recede into the distance as her ship—carrying five hundred evacuees—sailed away from Barcelona towards New York. A Bronx-born poet and journalist, Rukeyser had arrived in Spain five days earlier to report on the anti-fascist People's Olympiad for the journal Life and Letters To-Day. Twenty-two countries had sent athletes to compete in a spirit of shared humanity, in protest against Hitler's Berlin games. But days before the events were due to begin, a military coup broke out in Catalonia, and Rukeyser's Barcelona-bound train drew to an abrupt halt; she continued to the city in the back of a pick-up truck, crammed in with athletes and activists. Rukeyser was eager to stay and support the Republican cause, but the government instructed all foreigners without military or nursing experience to leave the city at once. On board the boat, a fellow passenger asked her a leading question: "And in all this—where is the place for poetry?" "I know some of it now," she replied, "but it will take me a lifetime to find it." When she recalled this exchange some years later, Rukeyser considered it a moment of transformation, of rebirth: "Then," she wrote, "I began to say what I believe."
Rukeyser's attempts to answer this question nurtured, over the next forty-four years, a rich body of work which articulated a stark critique of the inequalities entrenched in American society. In addition to poetry, she wrote fiction (the novel Savage Coast, which charted her trip to Barcelona and five-day love affair with Otto Boch, a socialist and long-distance runner who died in Spain), biography (of Willard Gibbs and Wendell Wilkie, among others), and plays (including a surreal musical about Houdini). The first words of the opening poem in her debut collection, Theory of Flight—which received the Yale Younger Poets prize in 1935—set out her program for the way she would live and write: "Breathe-in experience, breathe-out poetry." Her early poems, determined to "pay attention to what they tell you to forget," addressed the genocide of Native peoples, the "blind ruins" on which America is built, as she searched for a national identity that broke with the country's colonial past. "This battle," she wrote in "City of Monuments," a poem about Washington, D.C., "is not buried with its slain." Later in life, even in ill health, she challenged human rights abuses on trips to Hanoi and South Korea and was imprisoned for protesting against the Vietnam War. As she puts it in "Käthe Kollwitz," perhaps her best-known poem: "I am in the world / to change the world."
This selection of seventy-five poems from across her career, chosen and introduced by the poet Natasha Trethewey, traces the shifts and developments in Rukeyser's vision, from early poems exploring her family background, to works celebrating the body, female sexuality, and motherhood, to sequences blending Marxism with mythology. Formally, she combined apparently disparate elements, drawing together the personal and the political, the sacred and the technological: her belief in the interconnectivity of all disciplines manifests in an associative, sometimes collage-like aesthetic where words and phrases stand in "moving relations" to one another, challenging the reader to formulate an imaginative response.
Rukeyser's sensibility drew on a wide immersion in American poetry: Walt Whitman, Herman Melville, Hart Crane, H. D. But I read her alongside poets of a slightly younger generation—Adrienne Rich, Audre Lorde, June Jordan, Denise Levertov—whose participation in political life was inextricable from their experiments in form and language. Her poetry seeks to place writer and reader in intimate relation, to provide a "meeting-place" for an encounter which will create something greater than itself: as she puts it in "Sonnet," "my thoughts through yours refracted into speech / transmute this room musically tonight, / the notes of contact flowing, rhythmic, bright / with an informal art beyond my single reach." Above all, her work is an act of bearing witness: a committed and steadfast response to the social injustice she saw all around her. "The witness," she writes in "Akiba," "is myself / and you."
---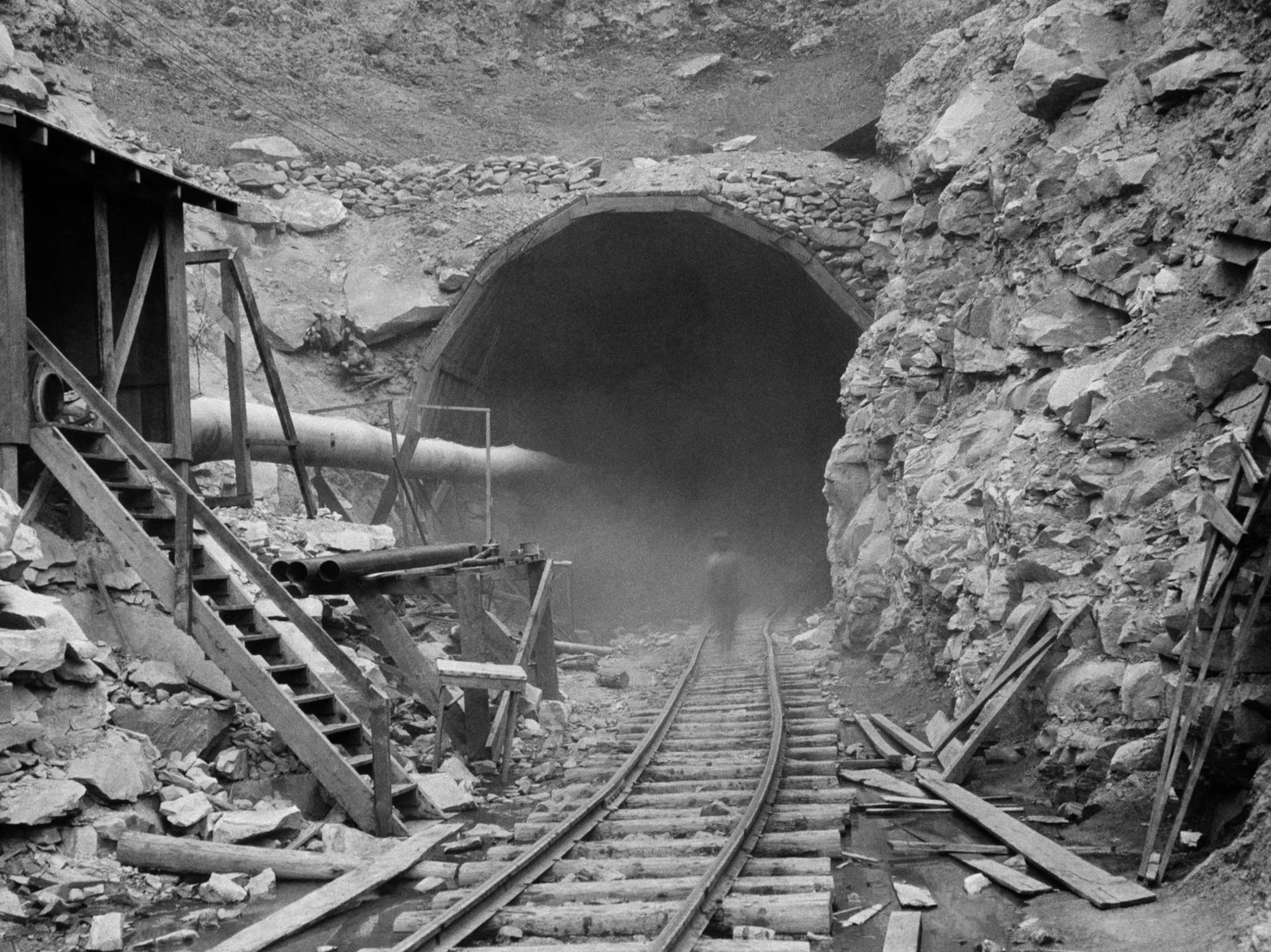 Born in 1913 and educated in New York, first at Vassar and then Columbia (with a brief period at the Roosevelt Aviation School), Rukeyser's political consciousness was raised early. At nineteen, as an editor of the Communist outlet Student Review, she spent a night in an Alabama jail cell, while covering the Scottsboro trial of nine black men falsely accused of raping two white women on a train. (The police had seen her talking to black reporters, and found pamphlets for a black students' conference in her bag.) She transformed the experience into her long poem "The Trial," which offered an alternative hearing to the Scottsboro Nine, whose real trial was widely derided as a farce, its verdict predicated not on evidence but on the courts' racism.
In what would become a signature technique, Rukeyser blends documentary information with a sense of the emotional import of the travesty, moving from an evocation of the verdant landscape, offset by "the red-brick courthouse . . . vicious with men inviting death," to a crushing historical survey of the criminal justice system, conveyed in a letter from a prisoner to his mother. "Poetry," she wrote in a note to her 1938 collection U.S.1., "can extend the document." Back in New York, Rukeyser sought ways to extend her work as an investigative journalist into new forms of expression.
Many of Rukeyser's poems address real events, but they are never simply commentary: she is interested in how it feels to live in the world, to engage with disaster and emerge with hope. At the center of this new collection is "The Book of the Dead,"a long sequence which appeared in U.S. 1. and is printed here almost in entirety. It recounts the long battle for justice that followed the tragedy of the Hawk's Nest Tunnel construction project in Gauley Bridge, West Virginia, in which hundreds of laborers died while working on a tunnel to divert water from the New River to a hydroelectric power plant (the official death toll of 476 is estimated to radically underestimate the actual casualties; a 1986 study suggested more than 760 died while 1,500 workers contracted inoperable lung cancer). When early excavations had revealed the rock to be rich in silica, a compound valuable for steel processing, the contracting company, Union Carbide, had instructed the workers—many of whom were African American migrants—to use the faster technique of "dry drilling," which allowed lethal levels of toxic dust to enter their lungs. The Marxist journal New Masses brought national attention to the catastrophe. In January 1936, hearings began in the House of Representatives, at which it was revealed that the corporation had bribed doctors to misdiagnose silicosis as pneumonia or tuberculosis, that the extent of the death toll had been masked by co-opting an undertaker to bury corpses in secret under his own cornfield, and that the Union Carbide Company's financial gains had soared.
Rukeyser travelled to Gauley Bridge in March 1936 with her friend Nancy Naumberg, a documentary filmmaker, determined to investigate the cover-up. The work that resulted is a hybrid collage of trial transcripts, stock market reports, statements from Congressional committee hearings, and victim testimony, based on Rukeyser's own interviews with representatives from grieving families and official bodies. The opening poem dramatizes her journey as she leaves the "tall central city" and travels deeper into the mountains. As she crosses the New River gorge, she considers the inequalities entrenched within the landscape: exclusive hotels and golf resorts separated by a gulf from the impoverished mining towns beyond. In a statement to the court, conveyed in short, stark stanzas, a local social worker explains that the Union Carbide Company was licensed "to develop power for public sale": the corporation's mastery over natural resources is mirrored in their totalizing control over workers' bodies. Land, tamed for consumption, is set against man in a battle for profit where both are considered expendable resources.
The journey to work—men swallowed one by one into the tunnel-mouth, where the "stored destruction" of the hills awaits—is figured as a descent into hell, recalling the funeral rites detailed in the Egyptian Book of the Dead, which gives the sequence its title. The poem refuses to sentimentalize or shy away from the horrors it describes, yet allegorical elements—from dreams to the blues to the legend of Isis and Osiris—inject it with a cosmic life force, conjuring metaphors of freedom and resurrection and restoring agency to the living. In her 1949 manifesto The Life of Poetry, Rukeyser writes of her twin admiration for Melville, "the poet of outrage," and Whitman, "the poet of possibility," and her work can be read as an attempt to fuse these sensibilities. Lasting structural change, she suggests, can come about through a gradual shift in vision: "Defence is sight; widen the lens and see / sanding over the land myths of identity, / new signals, processes." Many of her poems occur amid the reverberations as the speaker begins to process an experience, "bringing the entire life / to this moment" and emerging changed.
Take "Poem," written in the midst of the Vietnam War, yet strikingly contemporary in its depiction of media saturation, helpless anger, and community forged in isolation:
I lived in the first century of world wars.
Most mornings I would be more or less insane.
The newspapers would arrive with their careless stories,
The news would pour out of various devices
Interrupted by attempts to sell products to the unseen.
I would call my friends on other devices;
They would be more or less mad for similar reasons.
Slowly I would get to pen and paper,
Make my poems for others unseen and unborn.
---
Though deeply personal, Rukeyser's poems are rarely overtly revealing, registering emotional resonance rather than autobiographical detail. Details about her personal life remained, sometimes, mysterious even to close friends: her marriage to painter Glynn Collins annulled after twelve weeks; her single motherhood to one son, William; her bisexuality and long partnership with Monica McCall, her literary agent. An exception is The Gates, the last sequence in this selection, which was written following her 1975 journey to Seoul, as president of writers' organization PEN, to protest the solitary confinement of the dissident poet Kim Chi-Ha. In the poems, Rukeyser stands in the mud and rain outside the prison where the poet's mother keeps vigil; she lobbies a cabinet minister who boasts of rummaging through the poet's diaries for incriminating evidence; she discovers that she too is under surveillance. An encounter with the poet's wife and young son ignites a reverie of memories as the speaker reflects, over a restless night, on the events and emotions that have brought her there.
As in "Effort at Speech Between Two People," her striving for self-knowledge leads to a deeper sense of connection with Kim Chi-Ha, moving towards the shared consciousness Rukeyser considered a prerequisite for social change: this is "confession," as she put it, "as a means to understanding." Unlike The Book of the Dead, which ended on a call to action—"What three things can't be done / Forget. Keep silent. Stand Alone"—The Gates concludes with a stream of questions: "How shall we tell each other of the poet? . . . How shall we free him? / How shall we speak to the infant beginning to run? / All those beginning to run?" In other hands, this might signal ambivalence, but Rukeyser's response in her poem's form: it's up to the reader, to those "unseen and unborn," to listen to those whose "screams are heard as silence," and to begin to find their own answers.
"What would happen if one woman told the truth about herself?" Rukeyser asked in "Käthe Kollwitz." "The world would split open." Throughout her career, reviewers tended to be nonplussed by her work, which defied formal conventions and was political in ways often considered to be at odds with aesthetic value: William Carlos Williams, in a review of U.S. 1., urged her not to "lose herself in her injudicious haste for a 'cause,'" while others criticized her for failing to conform to expectations of "female lyricism," or were suspicious that she never joined a political party (the FBI took no chances and monitored her aggressively for over forty years). A series of anonymous attacks in the Partisan Review in 1944 (which she considered "reactionary in the extreme") and a career-long grudge from the New Yorker's poetry critic Louise Bogan threatened to diminish Rukeyser's standing. Much of her work—as Rowena Kennedy-Epstein details in a fascinating new book on the poet's capacious archive of unpublished material—remained unfinished, making for a skewed and incomplete legacy.
But from the 1960s, Rukeyser was taken up by younger women poets, many of whom (Alice Walker; Sharon Olds) she mentored. Anne Sexton called her "mother of everyone"; June Jordan praised her as a "genius," while Adrienne Rich described her as "the most truly experimental and integratedly political poet of her time" and "the poet I most needed in the struggle to make my poems and live my life." Rukeyser has often been called a visionary, a twentieth-century female version of Whitman's "prescient poet." In some of her lighter poems, she inhabits the character of a wisecracking Sphinx, exasperated at men's failure to see what she shows them. But Rukeyser operates not through prophesy but through gazing head-on at reality, transmuting her experience into revelatory language. "I set my life among the questioning," says the Sphinx.
Rukeyser's life and work were dedicated, inextricably, to fighting "the order of despair" that marked her times. In "This Place in the Ways," she sets out a mantra for our own times, too: "Rage for the world as it is / but for what it may be / more love now than last year."