Weekly Bafflements
Malls and movies and drones, oh my.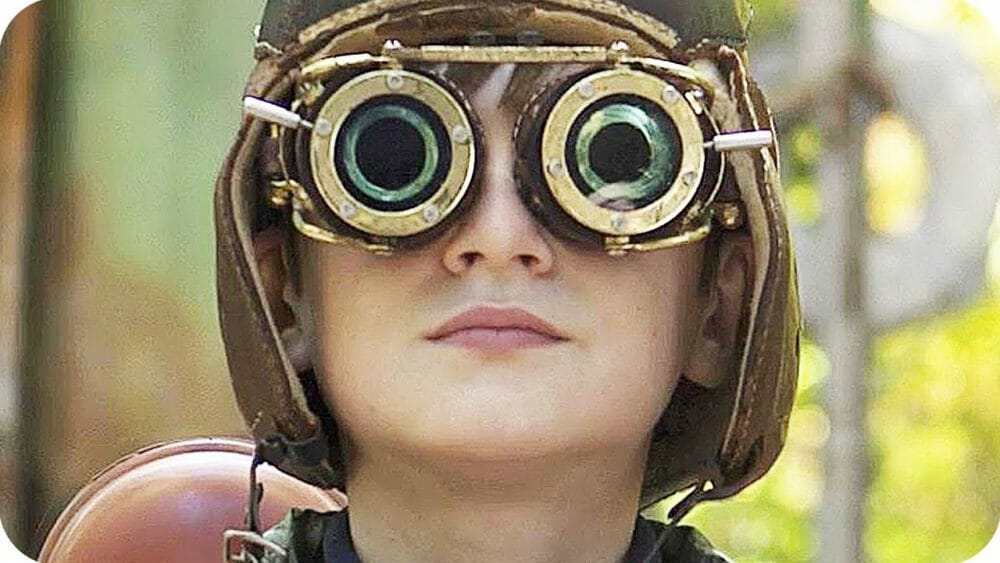 and then he died. / Stanley Kimmel Entertainment
W
o
r
d

F
a
c
t
o
r
y

Will the revolution start at the mall?
Regular contributor Sarah Jaffe takes an in-depth look at the oft-ignored retail sector. Dismissed as temporary and low-skilled, it may come as a surprise that retail workers are leading the charge on labor rights.
No, we can't all get along.
Over at Fusion, Hamilton Nolan takes down the hollow morality and bullshit politics behind calls for bipartisanship, which "sounds like a good idea when ideas affect you in purely abstract ways—when your rights and your power and your wealth and your standard of living will all be fine no matter what Congress does."
On the not-so-slow cancellation of the future.
Baffler alum Emmett Rensin looks at Amazon's purchase of Whole Foods, the political dangers of automation, and whether tech will kill us all before climate change. Look, it's not exactly a cheerful read but we're not exactly cheerleaders over here.
"And then he gets a brain tumor and dies in two seconds."
There's no way to properly describe this Esquire review of The Book of Henry, so you're just going to have to trust us here. Read it. It is a gift. You're welcome.
Neoliberal. Neoliberal. Neoliberal.
Finally, noted neoliberal Jon Chait called us out on our use of the word neoliberal, neoliberally.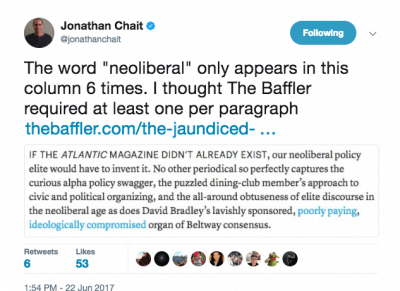 Baffler Newsletter
New email subscribers receive a free copy of our current issue.
---