LinkedIn Will Email Your Exes For You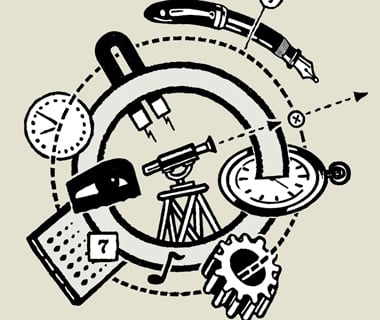 W
o
r
d

F
a
c
t
o
r
y

Baffled masses: Don't say we didn't warn you. Weeks before news broke that the popular social networking site LinkedIn was being sued by customers for regularly and shamelessly hacking into their customers' email accounts, Ann Friedman's sharp piece "All LinkedIn with Nowhere to Go" should have raised red flags aplenty for site users.
However, where Friedman's article called into question whether the professional networking site actually lives up to the promise of helping job-seekers and employers crack the professional networking code, the latest news about the site calls into question LinkedIn's professional ethics and integrity as it tries to radically expand the number of members who use the site.
According to Bloomberg News' Linda Sandler, the lawsuit alleges that LinkedIn employs the practice of hacking user accounts, "pretending" to be the user, and then downloading the user's email addresses onto the LinkedIn servers. The site then blasts these newly acquired email addressees with invitations to "connect" to the hacked user by using the hacked customer's name and email address to send these invites. In practice, of course, this means that the company contacts not only the hacked user's close correspondents, but also all the user's peripheral contacts.
And suddenly, without the hacked even realizing it has happened, LinkedIn has emailed the guy the user once bought a couch from. And the user's ex-boyfriend, you know, the one he never wants to see again? Absolutely, he's invited to connect. Ex-wife's grandmother? LinkedIn's all over it. College Lit Professor who caught the user plagiarizing freshman year? Obviously, she's invited. The dentist's receptionist? Duh. Of course she is. Don't want her to feel left out when she realizes the patient invited the dental hygienist and the dentist.
To pile humiliation on a mildly embarrassing situation: LinkedIn (allegedly) doesn't simply use the hacked users name once to invite this wide swath of email-addresses-that-include-every-person-ever-emailed, but the "professional" social networking site spams these people repeatedly in your name.
Unsurprisingly, LinkedIn denies any scheme to hack customers' address books. They also deny employing a program that would allow LinkedIn to "pretend" to be a customer.
All this brings to mind a particularly prescient piece of advice from "All LinkedIn with Nowhere to Go," available for your reading pleasure in the current issue, no. 23, of the Baffler:
"Every once in awhile . . . you'll run across some decent practical advice on LinkedIn," Friedman writes. "A post about avoiding frequent-flier miles scams—another one of LinkedIn's top "influencer" posts of all time—has some unwittingly trenchant advice for aspiring thought leaders. 'First,' author Christopher Elliott explains, 'only a few people at the top of the scam benefit in any meaningful way. And second, many of those elite program apologists will do anything to defend the system that has rewarded them.' You don't say."
Baffler Newsletter
New email subscribers receive a free copy of our current issue.
---