Island Writing
Anne Serre's eggshell of infinite space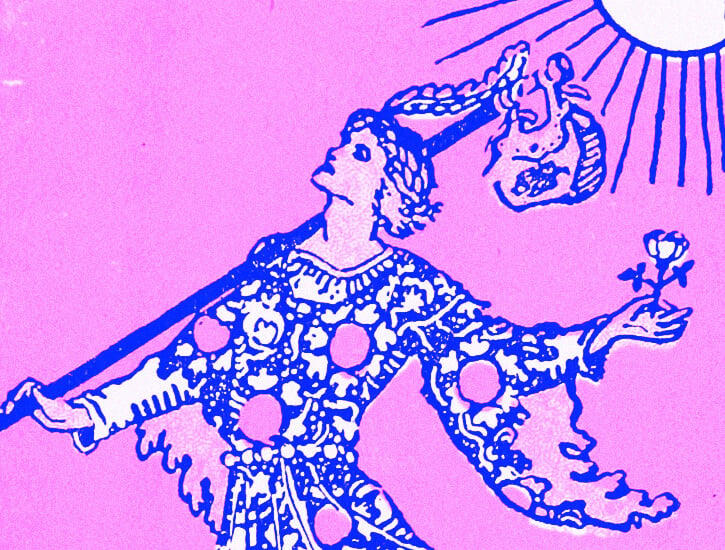 The Island
Some years ago, you purchased an island, where you live alone. You have a boat, but you rarely cross over to the mainland. When you do, you always feel ill at ease, wandering from place to place, sleeping in strange hotels, lurking in cafés. Compared with the busy mainland, your island—the only place you feel at home—seems insignificant, cold, dark, and even unreal. At such times, you can only lift your spirits by unfolding a map. When you see your island marked there, tiny as a pinhead but faithfully represented by the cartographer, it gives you a rush of strength. You feel reestablished, buoyant, and justified in your way of life, as if you've just caught sight of your name in print.
An Egg in Its Shell
I first read about the island in Anne Serre's sixth book, Au secours (1998). I began to think of her work as island writing: mysterious, compact texts that often create a sense of enclosure, spotlighting a single house, image, or relationship. The French writer has described her work in terms of encapsulation. "What determines the start of a novel," she explains, "is a sentence that pops up all of a sudden and seems to me to contain an entire book." For "The Wishing Table" (2012, collected in The Fool and Other Moral Tales, 2019) that sentence was "I was seven the first time I saw my father dressed as a girl." This was the spell, both key and casket: the entry to the narrative and at the same time the whole story, "packed tight, like an egg in its shell."
When asked what attracts her to the short novel or novella, Serre replied, "I don't feel capable of writing a big novel. It's a matter of capacity. When I'm writing, I need to have the whole thing present in my mind, at all times, down to the tiniest detail."
The Spacetime of Narrative
A dream of writing: to have it all at once. To possess the whole story, feel it twinkling between your fingertips, gulp down the egg. She works on the novel every day. Each time she sits down to write, she reads the whole manuscript before beginning. In this way, she carries it in her mind, complete, as she advances. If the work goes astray, she cuts it back to where the problem occurred. I imagine her acting with an entranced authority. A dream of absorption, of consistency, like living inside a single note of music.
There's something here of incantation, of the magician's art. In "The Fool" (2005, collected in The Fool and Other Moral Tales), the narrator is terrified by the sudden appearance of the figure from the tarot card. In response, she starts telling a story very quickly, "at such high speed that it came as surprise even to me," confronting the Fool with language, a seamless flow of words. And while she's speaking, time stops. The Fool listens, entranced. The storyteller has not exactly defeated time; rather, she's discovered an alternate temporality, one linked indissolubly to the landscape assembling itself from her stream of speech. This form of spacetime, she realizes, is the time of narrative.
The Uffington White Horse
To keep a whole book in your mind, you have to limit the number of pages. Yet Serre herself likes big books. She cites Laurence Stern as a source of inspiration, remembers an early love for Boccaccio, and admires Henry James and Proust, calling the first sentence of Swann's Way "emblematic" of the magic phrase that contains an entire novel. Proust couldn't have reread his entire manuscript every time he wanted to add to it. But in her own way, across her seventeen works, Serre conjures a Proustian lavishness, sharing in James's intricacy, Boccaccio's episodic structure, and Stern's digressive amplitude. Her approach lets her have it both ways: small and large. Though she works in various forms—some of her books have the expansive air of a diary or conversation, while her fabulist texts feel more self-contained—they are linked by recurring signs and figures.
To read Serre is to move through this underlying landscape, where characters repeatedly stumble upon tarot cards and encounter phantasmic or uncannily altered mothers. There are subtle hints of location: the narrator of "The Wishing Table" remarks offhandedly that her house is "a bit like Eva Lone's"—the title character of Serre's second book (1993). Familiar landmarks emerge, such as the mysterious mansion of the Irondelle family, close to the house that used to creepily resemble Norman Bates's place in Psycho before it was bought and remodeled by one of the mayor's relatives. Once again there's a character named Anne or Anna. There are so many writers, a crowd of narrators, here a male narrateur, there a female narratrice, sometimes both at once, as in Serre's most recent novel, Notre si chère vieille dame auteur (2022), or a narrator who is "neuter" (Grand tiqueté, 2020). There's a village called Riffuges, where something momentous has happened or failed to happen—a recurring name that rings through several works with an eerie resonance. Reading each book, I'm down among these elements that arise in successive waves. I could only discern the pattern if I scaled a mountain, as the narrator of Le Cheval blanc d'Uffington (2002) climbs a hill in search of a bird's-eye view. For the immense design of the Uffington White Horse, carved in the earth by ancient Celts, can only be viewed in its entirety from an airplane.
"In short," Serre explains, "what I come across when I write is a patchwork, but one which, bizarrely, appears to be cut from the same cloth, and a cloth that is new and without a snag."
Self-Portrait in Trompe-l'oeil
The consistency of Serre's narrative territory comes partly from biography. Three sisters, or three women, often appear, and Serre grew up with two sisters. Several of her works feature absent mothers and disconsolate, widowed fathers, and Serre's own mother died when she was a child. Her latest book in English, A Leopard-Skin Hat (2008/2023)—translated, like all her work, by her longtime friend Mark Hutchinson, who often pops up in her stories under his own name—concerns a character called the Narrator who has lost his beloved childhood friend Fanny, and was written after the death of Serre's younger sister.
The Narrator and Fanny have appeared in her work before, in "The Narrator" (2004, collected in The Fool and Other Moral Tales). In this story, as in A Leopard-Skin Hat, Fanny spends much of her time in psychiatric clinics. She has the same unpredictability, the old injury to her hand, the overwhelming loveliness and charm. In both texts, her bond with the Narrator is passionate and difficult, charged with the Narrator's fears for Fanny and her resentment of his secret life, the life of narration and the happiness it gives him. Serre's primary subject, as always, is narration, and it's thanks to this obsession that A Leopard-Skin Hat sidesteps memoir, not only by replacing siblings with friends and adopting a male Narrator but by plunging into the volatile spacetime of writing. To be a Narrator, the Narrator thinks, is to inhabit an "island," but not to be alone, for "the writer he serves" is always there—a writer who's also a character, perhaps entirely fictitious, a person who "imagines he's a writer."
Whatever A Leopard-Skin Hat owes to other aspects of Serre's personal life, it circles the major fact of that life, the fact of being a writer, a multiplicity, an isle full of noises, a "troupe," as a writer character puts it in Dialogue d'été (2014). "There are always quite a few of us writing a story," explains the first-person voice that suddenly breaches the surface of A Leopard-Skin Hat. "For the story to come alive, there are a good hundred of us peers and personages; a film shoot, I can assure you, is child's play by comparison." These figures, who might come from any place or era, from the Middle Ages, "from the Renaissance or wherever—England, Germany, what do I know?"—and, of course, from literature—give Serre's work its carnivalesque, otherworldly atmosphere. In his review of her prizewinning collection Au cœur d'un été tout en or (2020), Jérôme Garcin calls it an "autoportrait en trompe-l'oeil."
The Red Room
If this is trompe-l'oeil, it's not intended to deceive but to reveal that part of a writing life biography can't handle: the experience of a writer when she's writing. Serre wants to take us to the island, to usher us into the red room in the hotel where the protagonist of "The Narrator" performs his secret rites. It's a place of seduction, "dreadful, intoxicating," full of "ghostly forms that were inviting him to one thing only: an orgy." He makes love seventeen or twenty-seven times to different bodies who beg, "The story! The story!" This is the zone of dissolution, of absolute permissiveness, where the deliciously debauched young women of The Governesses (1992/2018) fall upon an unsuspecting stranger and drain his sweat and semen to the last drop, where the incestuous family of "The Wishing Table" arrange themselves in new configurations of flesh with a complete disregard of moral and physical borders, where the beautiful train passenger in Film (1998), gazing out the window with a tranquil air, suddenly opens her bodice to release her opulent breasts under the famished eyes of everyone in the compartment. There is pleasure here, but horror too. Threatening figures roam the island. Inexplicable noises set the heart pounding. The narrator of "The Fool" describes the other world as a "trap," filled with an erratic "alternation of evil and healing powers." But she always goes back, drawn irresistibly to "something that exists only in my own home."
There's nothing heroic about this compulsion, as Serre is at pains to show. Her narrators are laughable creatures, panicky at train stations, clueless about politics, and inclined, as the writer in Dialogue d'été confesses, to take "people for characters, as if they weren't in life but in an immense fiction." The narrator of Voyage avec Vila-Matas (2017), Serre's playful homage to the Spanish writer Enrique Vila-Matas, orders herself sternly to "be present," to remember that the organizers of the conference she's attending "are real and not in your imagination." It's important to distinguish between the island and the mainland, between fiction and reality, but it's also extremely difficult, as if, says the narrator of Le Cheval blanc d'Uffington, one were given the biblical task of separating wheat from chaff, or the fairy-tale punishment of sorting grain into separate piles. For imagining is an experience. A writer character in Au cœur d'un été tout en or describes a blurred recollection that fuses the memory of a street where she walked in Barcelona, now thin and vague in her mind, with the richly imagined street she wrote about in a novel set in Spain, which has taken up residence in her consciousness. Dreams seep out of the red room, tinting the hotel, the landscape, the world. And life infuses literature too, not merely in a parasitic sense, in which art preys on experience, but because reading is felt in the body, as the narrator of Voyage avec Vila-Matas reminds us, mingled with sensations of taking a bath, falling asleep, awakening.
The Sound of My Life
Of the sentence that led to "The Wishing Table," in which the narrator sees her father in women's clothing, Serre has said: "Contained in that sentence was my entire life, both real and imagined, all the books I had read, all my memories and impressions. That strange sentence contained my life, even though I had never, of course, seen my father dressed as a girl when I was seven." How can something that's never happened contain everything that's ever happened? The sentence makes a sound, says Serre—the "sound of my life." This tone is comprised of fiction and reality, the virtual and the material, the hidden life and the everyday. This doubling effect is not just for narrators. In the strange and tender Grande tiqueté (2020), Serre enters the private room of another, writing in the invented language her father—a teacher of French, Latin, and Greek—began to speak as he was dying. In A Leopard-Skin Hat, the Narrator realizes that Fanny, too, has her other world. "And perhaps this is what really attracts us to each other: the presence of this secret life which, from time to time, is revealed to us through a gleaming, narrow slit."
I think this slit must be like the slot the narrator peers through from his attic, feasting his eyes on the enchanting landscape of Notre si chère dame auteur, and like the rift the writer character of Dialogue d'été remembers opening inside her when, as a child, she sat reading a book. Slit, slot, and rift are all described as luminous. I'm struck by the repeated images of peering and spying in Serre's work, the telescopes, binoculars, cameras, and lighted windows in dark gardens, through which characters seek a glimpse of another world. Every time she watches a world unfold on film, the writer of Dialogue d'été is moved to tears. It reminds her of the time she was granted a miracle: finding a door suddenly open, she entered literature.
In her ability to dip down, over and over, into her secret life, and emerge with a small, sparkling patch of that whole cloth, Serre strikes me as extraordinarily lucky. In Au cœur d'un été tout en or, she works this magic thirty-three times in a series of brief texts, each of which opens with a sentence from a book in her library. Her haunting and meditative tales spin out from the words of James Joyce, Sei Shōnagon, Marie NDiaye, and others. The first sentence—the miraculous one that encapsulates all the others—comes from literature. The collection vibrates with the feeling of watching Fellini's films, listening to the Pogues, and above all reading, floating downstream toward the hidden world, as in the poem by Lewis Carroll that gives the book its title. By appropriating the language of others, Serre creates a form that conveys the experience of reading and writing with startling clarity, testifying to one of the most surprising qualities of her work: its profound realism.
The Bat
The narrator of "The Fool" remarks, "I think all writers would like to whittle things down to just one word." Better yet, one syllable, as in "The Narrator," whose protagonist longs to lie in the grass, "sing a little song in which the same syllable is repeated over and over, lose himself in the giddying repetitions and then feel the earth yawn open and swallow him up."
A sentence, a word, a syllable—then a silence. Like you, the narrator would like most of all to stop writing. But he can't stop, because, like Walter Benjamin as described in a story by Alexander Kluge, he has "the disposition of a bat." A bat uses echolocation; it has to make sounds, or it doesn't know where it is. It needs these pulses, however frail, to understand the world. You'll always go back to your island, meager as it looks from the mainland, because only here can you make the sound of your life.