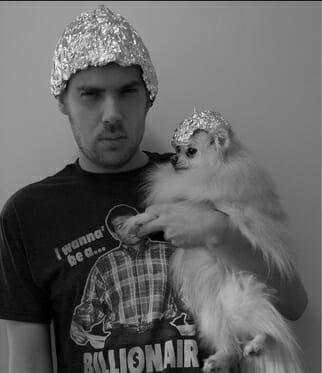 • After a decade of legal proceedings, Google has won the right to scan the 129,864,880 books of the world into its searchable Google Books database. What does this mean for publishing? Most have stopped worrying about it by now, reports Jonathan Sturgeon, but Roberto Calasso's recently released The Art of the Publisher comforts readers by reminding them that "the book has already encountered difficult times and has always endured." More threatening, he writes, is that
[a] fairly rigorous attempt is being made to get rid of a whole way of knowledge that is closely connected to the use of the book. More precisely, to get rid of a certain way of relating to the unknown. Here everything becomes harder and more risky. But why should the book have these powers? Why does the new digital sensibility find it so irritating, almost offensive as an object?
This summer, Jacob Silverman brought Baffler readers the tale of Joshua Cohen's The Book of Numbers, a novel designed to fight this digital sensibility.
• Pacific Standard's Tom Jacobs brings us a psychological profile of conspiracy theorists, warning that "unstable self-esteem . . . and a strong sense of belongingness" are strongly correlated with these beliefs, though researchers add that the new data "suggest[s] that conspiracy beliefs actually emerge from social motives—namely, a genuine concern for other people that are victimized, endangered, deceived, or otherwise threatened," This new take comes on the heels of advice from the fine fellows at The Atlantic that we should, in fact, be a little more paranoid, given how deeply in thrall we are to government and corporate surveillance. We'll hang onto our tinfoil hats for the time being, just in case.
• Today in billionaires: the startup mogul behind the 5-Hour Energy drink thinks he's got just the desalination technology to solve California's water woes. As he told Fortune, he's got plans to make a hefty profit on the "Rain Maker" technology, though he promises to give a few away in impoverished places. Ironically, the Rain Maker is being developed in a lab in the suburbs of Detroit, a city whose residents are still appealing the ruling that they have "no right to water."