Fresh Hell
The best dispatches from our grim new reality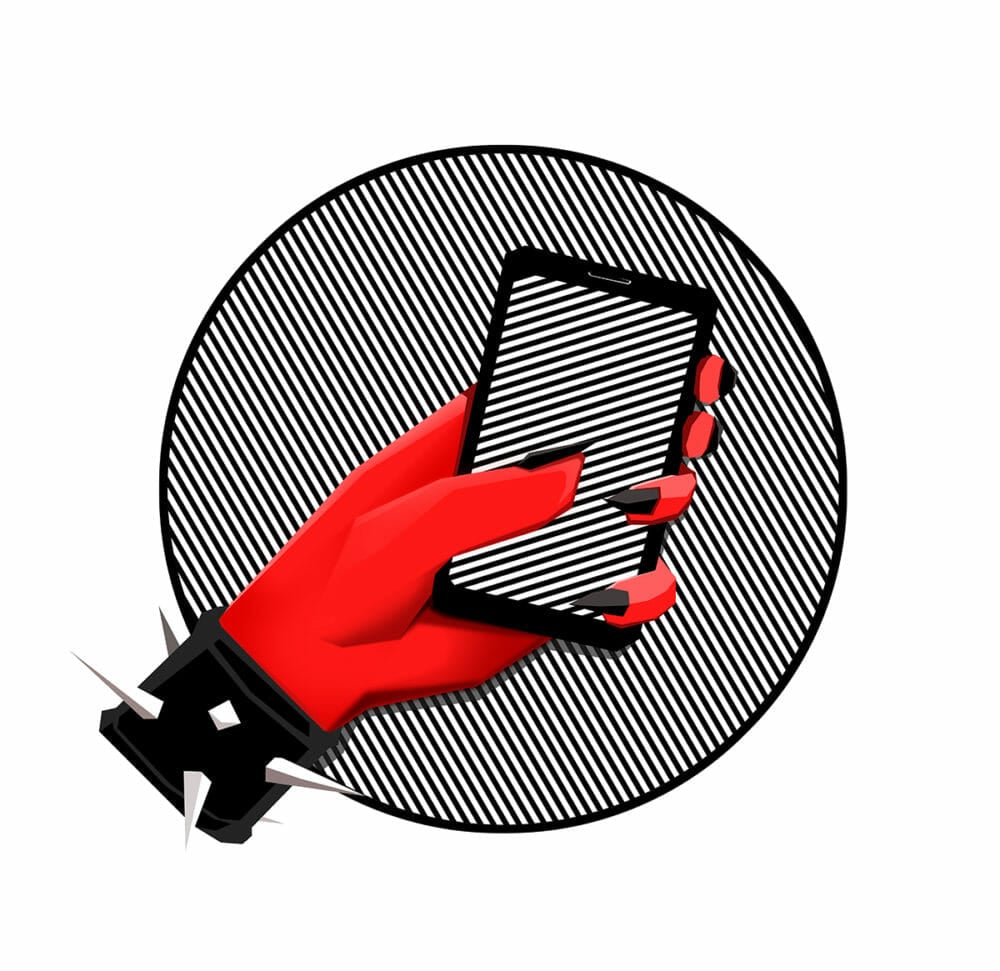 The Gimple Life
In an eerie example of a private fantasy going public, a man in a gimp suit has been terrorizing villages in the southwest of England. The bodysuit-clad bogeyman has been the target of a manhunt over the last few years, typically flopping to the ground and writhing in histrionic agony to the alarm of passersby, who have called him both "freaky" and "proud." It's hardly yucking someone else's yum to observe that there's a time and a place to explore your kinks, and it is not midnight on the sidewalks of Somerset; nobody goes to your dungeon and asks the madame to alphabetize, file, and collate—and if they do, well, that's a very specific fetish.
Bemusement Park
Another instance of someone's dream turning into someone else's nightmare occurred in Pudong, China, this week, when Shanghai Disney Resort abruptly closed due to Covid restrictions and trapped those who tested positive for the illness inside the theme park, with all rides still functioning. Being forced to ride Space Mountain as you dwell in exile among people dressed like Eeyore and a contagion ravages the country sounds like a brand of torture tailor-made for the present apocalypse. Still, it could be worse; to date, sixty-three people have died at Walt Disney World, including after being attacked by an alligator and contracting a disease from a deadly amoeba. Bambi's mom got off easy by comparison.
Kill the Poor
Cartoonish celebrity billionaire Richard Branson has sworn off his trademark objectification of women, stating during a promotional appearance for his Virgin Airlines in Tampa that he will no longer be turning women upside down as in days of yore, adding that he is still perfectly capable of such feats of strength but that "times have moved on." He's right, they've moved on to outright terror on the part of the wealthy; case in point, a former housekeeper for Jeff Bezos is suing the sinister tycoon for allegedly forcing her to climb out of a window to use the bathroom and forcing the staff to eat out of sight in the laundry room. And, of course, Elon Musk's recent purchase of Twitter has opened the floodgates for white supremacists, conspiracy theorists, and apologists for the consumption of human flesh. You know, just because you're eccentric doesn't mean you can do whatever you want. Better to buy a submarine car, or a dinosaur skull, or a dog mansion and be done with it.
Dare to Be Stupid
Bad takes are nothing new for the internet's tireless nightmare factory, but a bizarre hit piece on Daniel Radcliffe—"Weird Al" Yankovic's exact physical double—in the Telegraph calls the Harry Potter star ungrateful and spoiled for refusing to kowtow to J.K. Rowling's well-known transphobia. The frothing sewer of public opinion continued to roil in Russia, as one of Putin's chief propagandists has condemned, of all things, television's Friends, calling it "boiling ultra-liberal borscht," showing a strange unfamiliarity with how borscht works (then again, it is Ukrainian dish originally). In the immortal words of Yankovic, "Stick your head in the microwave and get yourself a tan."
My Little Crony
In a seemingly clear-cut case of prejudice on the part of Mayor Eric Adams's advisory committee, the judge who sentenced disgraced movie producer Harvey Weinstein to twenty-three years in prison will no longer be on the bench after being denied reappointment, likely due to the machinations of Mayor Adams's chief of staff, who happens to be a close friend of Weinstein's defense lawyer. Weinstein's criminal sex crimes court cases continue to rage on, meanwhile, as we recently learned from testimony in Los Angeles that the man has no balls, at least not where you'd expect testicles to be. Another circus of a court case is that of Darrell Brooks, accused of killing six people via vehicular homicide during a Wisconsin Christmas parade, who has repeatedly jeopardized the jury's time by refusing to answer to his name, arguing fruitlessly with the judge, and building a little fort out of boxes. While he's at, why not call some surprise witnesses to the stand? Might we recommend the Kool-Aid Man?