Fresh Hell
The best dispatches from our grim new reality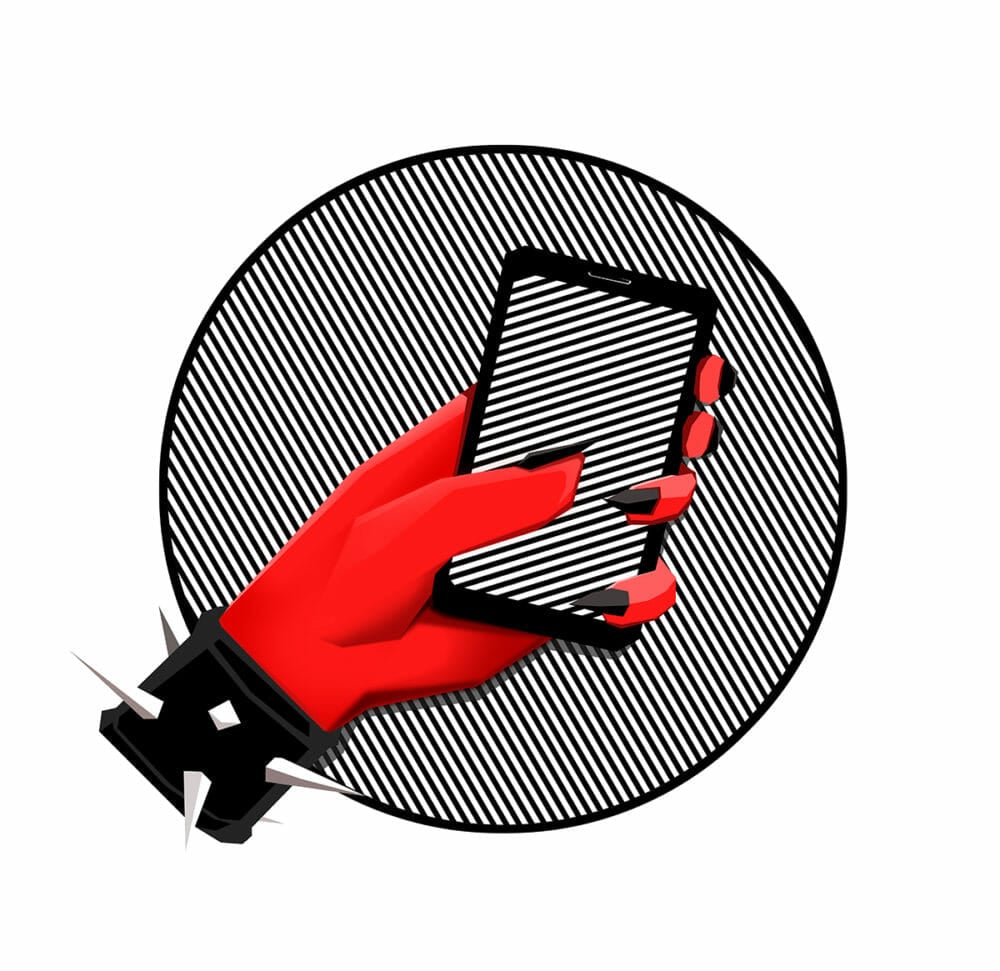 You, the Bounty Hunter 
Internal documents recently obtained by Motherboard demonstrate the depths that Citizen—a social network for reporting crime that was tellingly first christened "Vigilante"—is willing to go to hook its users. People who download the app are inundated with notifications in what has been interpreted as a deliberate attempt to stoke their fear and paranoia so they might shell out for Citizen's premium features, like the $19.99/month service that will livestream your phone's camera and location to a designated "Protect agent" ready to alert emergency responders at a moment's notice. Simultaneously, Citizen's "OnAir" product functions like America's Most Wanted for your iPhone, offering hefty financial rewards for information about presumptive baddies. It's going exactly as well as you might expect. Recently, the company falsely accused a Los Angeles man of starting a wildfire, blasting his name and photograph to more than forty-thousand viewers over a period of several hours.
Phan-dumb of the Opera 
This week, a third of the New Zealand Opera's nine-person board resigned in protest of the company's "artistic direction," exemplified by the announcement earlier this month that the Opera would be putting on Unruly Tourists, a production based on the eponymous Brits-on-tour who terrorized the country's fair shores two years prior. For those not up on their Antipodean antics, back in 2019, a vacationing English family became infamous for a six-week string of incidents in which they stole, fought, and littered their way across the North Island, flipping off cameras all the while. While it might have transfixed a nation, New Zealand tenor Simon O'Neill didn't mince words when it came to the story's suitability to the art form: "[New Zealand opera general director Thomas de Mallet Burgess] thinks that opera is dying, well, it might be, but let me tell you, his policy is not the life-support system, his policy is a knife through the heart."
Stuckosaurus
The deadly consequences of smartphone addiction are often figured as texting-while-driving automobile crashes or adventurous influencers plunging from great heights in an ill-fated attempt to do it for the 'gram, but on Monday, a thirty-nine-year-old man in Santa Coloma de Gramenet, Spain took this burgeoning public health crisis to baroque—or should we say prehistoric—new depths. Hours after being reported missing, the man's body was discovered inside the leg of a giant papier-mache stegosaurus he's presumed to have entered head-first in an attempt to retrieve a fallen cell phone. The death is not being treated as suspicious.
There's Something About Amy
A year after she was branded the "Central Park Karen" for falsely accusing Black birder Christian Cooper of "threatening [her] life" during a 911 call, Amy Cooper's persecution complex is back in the news. According to Bloomberg Law, Cooper is suing her former employer, asset management firm Franklin Templeton, claiming she was discriminated against in their decision to terminate her after the viral incident. Sometimes you fall so far that the only manager left to speak to is your own.
Party Rockers on the Street Tonight
With the help of TikTok's mysterious and infamously niche algorithm, seventeen-year-old Adrian Lopez's birthday party became the stuff of teen comedy dreams last weekend when the flier invitation he'd mocked up for his friends at school was cross-posted to the app, where videos with the hashtag #adrianskickback were quickly viewed more than 250 million times. Lopez's fifteen minutes of fame crossed over into meatspace, culminating in an adolescent riot in the streets of Huntington Beach on Saturday night, which trapped the horrified employees of Duke's restaurant for several hours while the pubescent bacchanal smashed police windshields and milked the chaos for content just outside their doors.