Fresh Hell
The best dispatches from our grim new reality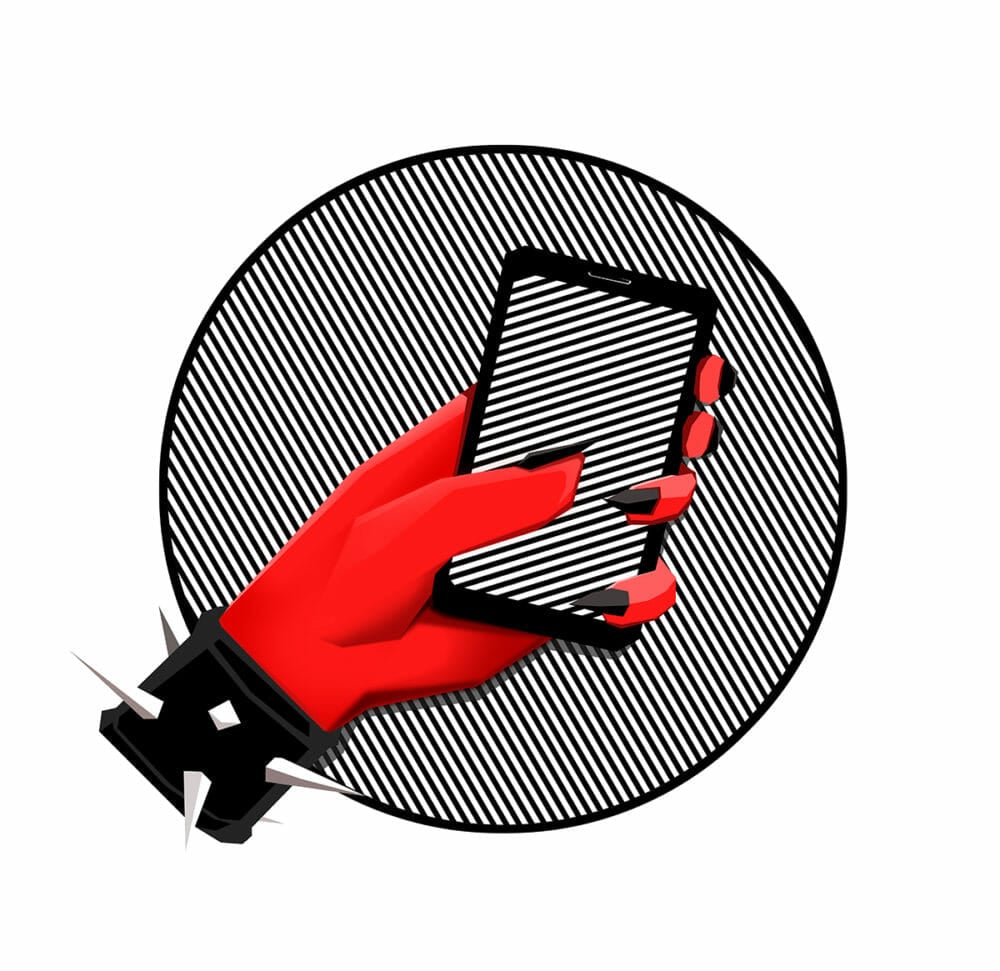 The Siren's Call
Last month in Buffalo, New York, workers at the nation's preeminent purveyor of extra caramel, no whip, light ice battery acid announced they were forming a union: Starbucks Workers United. In response, the company—which reported $19.16 billion in revenue last year and paid its CEO $14.7 million, or over six hundred times the average salary of a full-time barista—has dispatched droves of over-caffeinated executives to Buffalo-area stores to have casual little chitchats with workers about their "concerns." "They're rolling up expensive suits to wash dishes and do trash runs. It's almost comical," reported one barista to Vice. Even the president of Starbucks North America has been spotted in the area talking to workers and randomly handing out $10 gift cards in parking lots outside stores. Certainly this has absolutely nothing to do with their efforts to unionize, and certainly—certainly!—it's mere coincidence that Starbucks has retained the largest union avoidance firm in the country, Littler Mendelson, which has helped Amazon, Nissan, and Delta Airlines combat unionization campaigns. Whether the company's proprietary arabica jet fuel can melt the steel beams of worker solidarity remains to be seen: a hearing to determine the date of the union election is scheduled for later this month.
Just Do It
Meanwhile, other C-suite denizens would actually like to see the world become a better place, which is why executives at CBS have given the green light to an exciting new reality show: The Activist, a five-week-long competition in which activists will battle one another to "bring meaningful change" to "health, education, and [the] environment," with "success" being measured by "online engagement, social metrics," and the input of the show's hosts— those hosts being the world-renowned activists Usher, Priyanka Chopra Jonas, and Julianne Hough of Dancing with the Stars fame. Contestants will have one goal: "to create impactful movements that amplify their message, drive action, [and] advance them to the G20 Summit," where they'll advocate for their causes before an unlistening audience of world leaders who will then proceed to issue a series of ambiguously-worded, consensus-preserving statements and non-binding resolutions. At the finale, the "world's most passionate artists" will perform. The Activist premieres at 8 p.m. EST on Friday, October 22 on CBS and will be available to stream live and on-demand on Paramount+.
A Light to Pierce the Dark
To Colorado now, where one handy crafter has produced a shimmering, and in the words of one commentator "hopeful," representation of our dark age: a chandelier made entirely from used vials of the Moderna vaccine. "I knew I wanted to do a light of some kind because it has been a dark year for so many people," the creator said of her ungodly work, which, like every salvaged-ribbon wreath, hand-woven basket, decoupaged armoire, and miscellaneous hellacious craft spun from the sick minds of the nation's do-it-yourselfers, should immediately be placed into a trash bag and thrown the fuck out.
The Lovely Bones (are for Sale)
In other news concerning this great place called the United States, where we value each and every human life with such ferocity that we're willing to sic bounty hunters on anyone so vile as to conduct an abortion but are perfectly fine to let over seven thousand people die every week from the coronavirus, it would appear as though the traffic of human remains is booming on Etsy.
Possessed by Love
Across the pond in Spain, the Catholic bishop Xavier Novell, beloved opponent of abortion, euthanasia, and gay marriage, has resigned—in order to freely pursue his love affair with an author of satanic erotic fiction, Silvia Caballol. Perhaps Novell was, after a life in God's service, swayed by The Hell of Gabriel's Lust, which promises readers "a journey into sadism, madness, and lust" that will "shake one's values and religious beliefs." His colleagues have other ideas: "they believe Bishop Novell had been possessed by demons," according to the National Post, "with one saying this was 'not a problem of celibacy but rather of infestation.'"
The City of Tomorrow
Salvation may no longer be on the docket for Xavier Novell, but one extremely rich man is prepared to save the rest of civilization. Indeed, billionaire Marc Lore has grand, grand plans to buy a few hundred thousand acres of land, probably somewhere out West, possibly Nevada—which is quickly running out of water, usually considered essential to human life—and build a utopian city for five million people from scratch. He's read a few books on the subject, like Henry George's 1879 manifesto Progress and Poverty, and knows a thing or two about global value chains, so he is absolutely the go-to guy on this. "Let the people own the land!" he says. "But in a capitalistic way." And since it appears as though we've outsourced any long-term planning for the future to maladjusted billionaires strung out on science fiction from sixty years ago, the guy behind Diapers.com might just be tomorrow's Robert Moses.