Fresh Hell
The best dispatches from our grim new reality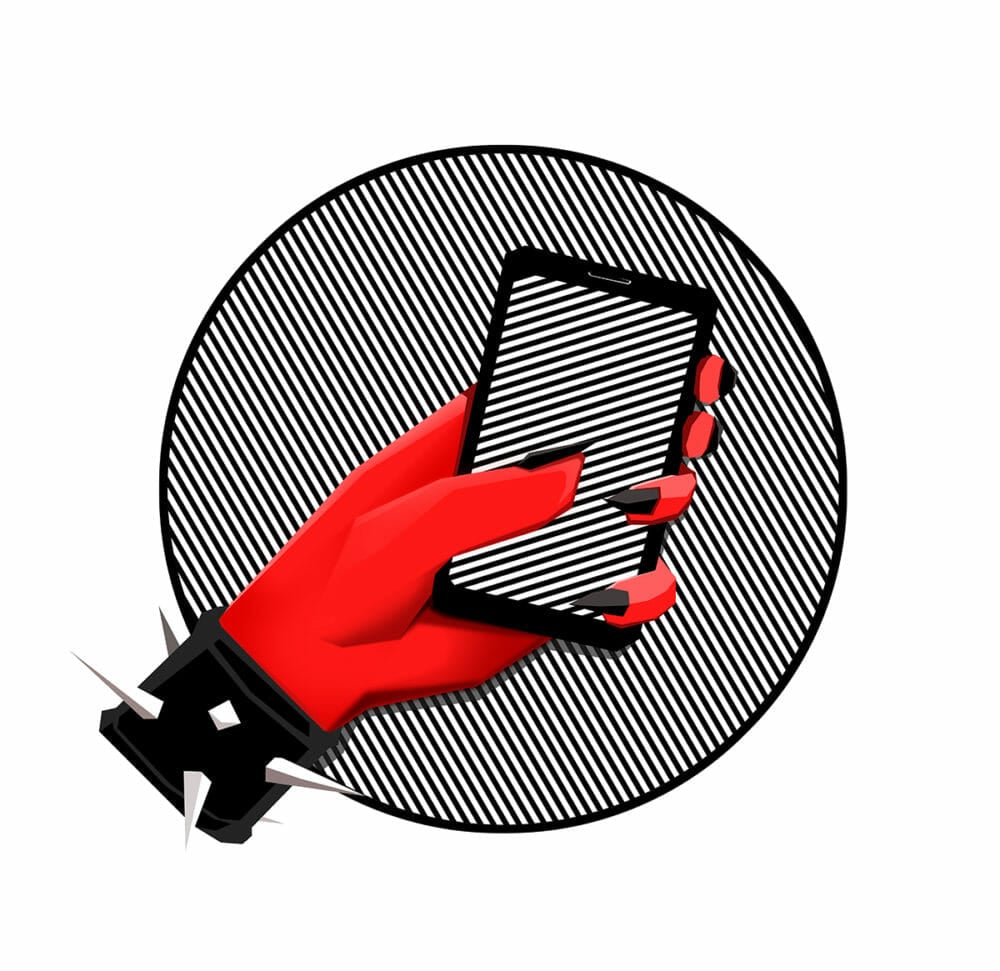 Clouds Taste Metallic
It's raining men! On second thought, no, that's polypropylene. Japanese scientists climbed the mist-enshrouded peaks of Mount Fuji to test the content of the clouds for microplastics and discovered nine kinds of polymer and a helping of rubber. We already knew that the sea, the Pyrenees, and the Arctic were contaminated, but, c'mon, not the clouds—that's where dreams are born! This research confirms that we are inhaling the harmful pollutants and that rainfall means we are suffused in a plastic ball pit of the atmosphere. Nor was the magic of nature preserved in Northumberland, where the iconic Sycamore Gap tree that grew for generations next to Hadrian's wall was mysteriously felled earlier this week. The tree was famously the site of Robin and Maid Marian's romantic assignation in Prince of Thieves and has long been the site of proposals and day-trippers, who erupted in a paroxysm of Britishisms like "gobsmacked" and "blimey" at the desecration of a national symbol. Authorities have said the perpetrators were likely vandals, but what are we talking here? Like, punk kids up no good or actual Vandals, the Germanic tribe that pillaged Rome and have perhaps come to Hadrian's Wall for second helping? Either way, Haders gonna Hade.
If I Could Turn Back Crime
Elijah Blue Allman's lifelong quest to be known as something other than being the son of Cher and Greg Allman may finally have come to fruition, as newly revealed court documents from 2021 allege that the legendary contralto, queer icon, and patient zero for the late nineties affliction known as Autotune paid four men to kidnap her son from his wedding anniversary suite in order to stop him from reconciling with his estranged wife. In an increasingly witchy turn of events, Allman was locked away in secrecy and barred from communicating with the outside world, though it was probably just a forcible stint in rehab. It's unclear if Cher will face any consequences for the supposed coercion, though if you really look at it, her entire discography amounts to a confession, from "Love Hurts" to "I Got You, Babe." Allman, meanwhile, is only vaguely recalled for his status as frontman of Deadsy and guest appearances on tracks by Orgy, Sugar Ray, and KoЯn, though he will always be one of the select few mortals to have come out of Cher's vagina.
Re-Make/Re-Mecca
Despite the Shia clergy's long-held emphasis on Islamic tradition and rejection of modernity, religious leadership in Iran's holy city of Qom are looking into harnessing the power of AI in issuing fatwas, something they brag it can accomplish "in five hours instead of fifty days." But it's a slippery slope once you start using robots, and with Iran looking to turbocharge its lagging economy with tech, what might be next? Not that modern science is particularly reliable, given that a company that tests the DNA of dogs to determine their breeds was recently tested by a skeptical dog owner, who sent them samples of her own cheek and learned that she is 28 percent bulldog, 40 percent border collie, and 32 percent cane corso. Hell of a way to find out. And there is a specter haunting the .gov environs of the internet: the government's Job Opening and Labor Turnover Survey, which tracks vacancies for the millions of jobseekers who switched jobs during the pandemic or have struggled to re-enter the labor force, is reportedly ridden with "ghost listings," posts for jobs that either don't exist or vanish without a trace, seldom resulting in follow-ups. Just in time for October and destined to outsell "Sexy Undecided Voter" and "Bored Banana Bread" costumes combined, the PoltHRgeist is ready to believe you.
Go Bish
In the hallowed and scandal-free dioceses of the Catholic Church, a bishop in southern Poland has apologized following reports of an incident at a sex party thrown by local priests in which a male sex worker lost consciousness and was hospitalized after initially being denied medical assistance. Potent sex drugs were blamed for the nearly fatal romp, but the cause of a fire in a nearby basilica the week of the bishop bop-a-thon remains unknown. This comes amidst a report than turned up more than a thousand cases of hushed-up sex abuse cases in the Swiss church dating from the middle of the twentieth century, just after the 1949 exorcism of Roland Doe, which inspired The Exorcist, meaning that the church can no longer blame its problems on Satan. Fight the real enemy.
I Condiment to Do That
Celebrities had a lot to get off their chest this week, with pop star Olivia Rodrigo coming clean to Rolling Stone about her fear of birds and Cardi B taking the opportunity of an appearance on Hot Wings to extoll her hero, Eleanor Roosevelt. But only one star's secrets gave us a new condiment, as Heinz Ketchup unveiled their new flavor Ketchup and Seemingly Ranch after Taylor Swift was sighted at a Chiefs game supporting presumed beau, tight end Travis Kelce, eating chicken tenders with—you guessed it—ketchup and seemingly ranch. But this was not the most unsavory sobriquet to make news this week, as scientists have proposed changing the name of the beetle unfortunately dubbed Anophthalmus hitleri after its discovery by an Austrian entomologist in 1933. The beetle is facing extinction after being ruthlessly collected by neo-Nazis, also fond of the butterfly Hypopta mussolinii. As anthropologists have pointed out, it's not the insect's fault, but we have a saying around these parts: get used to it, Hitler.