Fresh Hell
The best dispatches from our grim new reality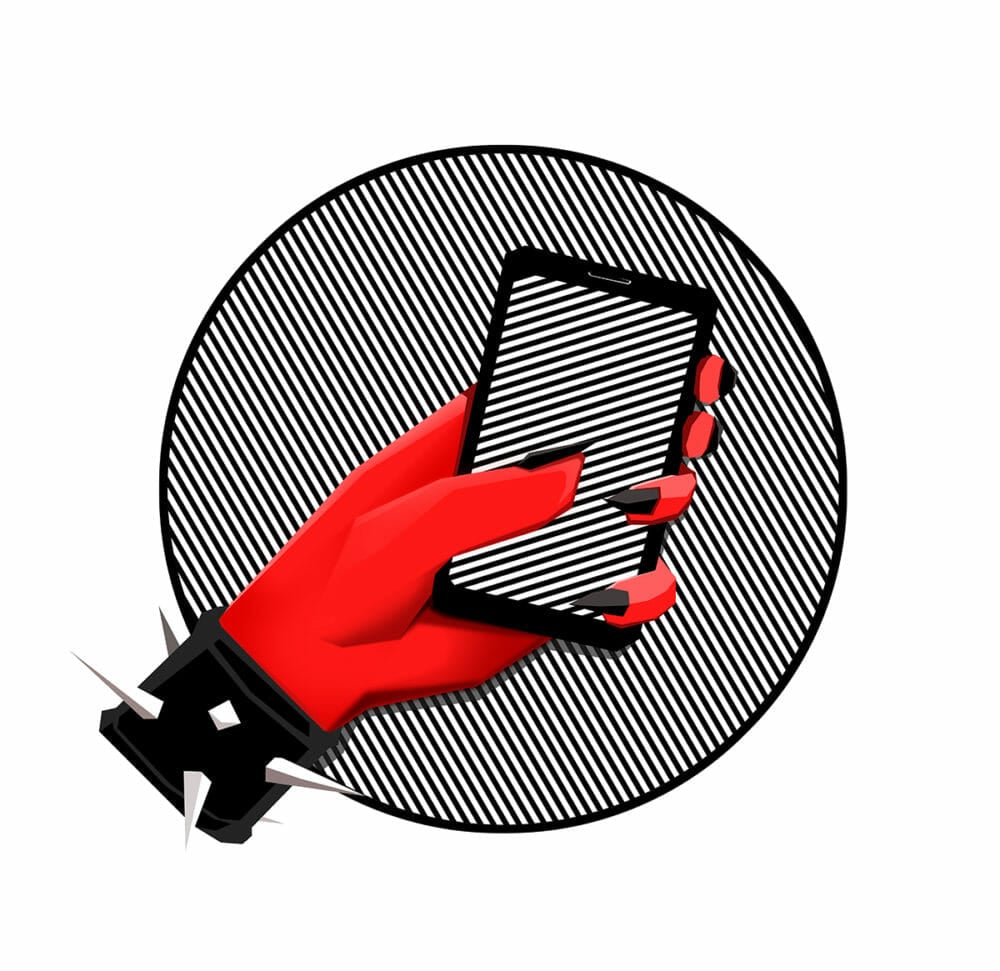 Everybody's Got Something to Hide
And thanks to a yearlong investigation, we know that that includes the global network of monkey-torturing sociopaths recently unmasked by the BBC. Several arrests have been made and many more placed under investigation after horrifying made-to-order videos featuring the brutalization, and sometimes death, of long-tailed macaques have come to light, along with details of their manufacture and how the devious aficionados who patronize them connected over Telegram, all under the auspices of a mysterious ringleader alluded to in the story as "Mr. Ape." It's a little hard to swallow that in the same week that brought us the Titan submersible tragedy, a two-year-old's shooting of his mother in Ohio, and the unconscionable banning of Pride flags on public buildings in one Michigan city, there are still more gems of glittering blight and depravity to pluck out of the news cycle's jeweled skull, but monkey saw and man did. Our simian brethren weren't put here for the abuse of shockaholics in Virginia, but to be curious, outkart Mario, and occasionally kidnap Fay Wray. Somewhere Dr. Zaius is taking notes.
Vanderbilt to Spill
Starbucks workers at more than 150 stores have announced that they are striking after the company banned Pride decorations, but more grave institutional injustices are brewing down south in Tennessee. Vanderbilt University Medical Center turned over transgender patient records to the state's attorney general, who used civil investigative demand to bypass judges and probable cause, for what they say is an inquiry into potential medical billing fraud on the part of providers, not patients. This comes as scarce comfort to families whose children have sought treatment at VUMC amid a political climate that saw the Volunteer State attempt to ban gender-affirming care for minors over the objections of the DOJ and had a state law limiting drag show performances declared unconstitutional earlier this month. But the hero we need isn't from Washington, but right out of the Smoky Mountains: it is Dolly Parton, who has repeatedly spoken out against the North Carolina "bathroom bill," and championed LGTBQ+ causes, saying (in a voice like a sassy velvet painting): "I hope that everybody gets a chance to be who and what they are."
If It Roblox Like a Duck
A series of phishing scams hitting crypto sites like Orbiter Finance has netted some $73 million in NFTs and tokens, locking down their Discord servers and using drainers inadvertently opened by users who receive airdrops and . . . oh my gosh, all this jargon, when did the chyrons on these sites turn into Gravity's Rainbow? Anyway, the culprits? Almost entirely high-school students who are spending their ill-gotten gains on the online game platform Roblox, buying top-dollar skins for their avatars. The identity and methodology of the scammers were unearthed by security researcher Plum, and substantiated by one called Fantasy, who exposed one saboteur known as Pink, because now that money is theoretical and crime is virtual, regular names are just one more boomer vestige of the old world. And before you think of Prince, his name really was Prince. And Madonna really was the mother of god.
Stuck in the Middle with You
Saudi Arabia has outdone the United States's hijacking of Pride by disseminating vile and homophobic lies that President Biden has declared America "the nation of the gays" and is imposing homosexuality on Iraqi schools. The "journalist" spearheading the disinformation campaign is Hussain al-Ghawi, who helped brand slain journalist Jamal Khashoggi as an enemy of the state, but his source is good old-fashioned American conservative media, which originated many of the fabulations now seeing second life as propaganda. Elsewhere, a raid on the occupied Palestinian town of Turmus Ayya by Israeli settlers left one dead and ten wounded while cars, houses, and fields were blasted by both mob and military forces. The attack comes after an escalation in Hamas violence, as gunmen killed four at a settlement-side gas station on Tuesday. "Things are just repeating themselves," said an Israeli activist. If history is a rerun, let's keep this kind of overfamiliar turpitude out of the real world and back on ABC's TGIF where it belongs.
Ace of Bass
Well, this is nice. A Wisconsin diver has introduced the New York Post to his friend, the smallmouth bass he calls Elvis, whom he meets up with every summer to swim and recognizes by a distinctive facial scar the affectionate fish likely sustained from a fisherman. Let the trans-species harmony between this brave freshwater resident and this cheesehead remind us what can be done when you shrug off the hooks in your craw and makes eyes through the scrum.