Fresh Hell
The best dispatches from our grim new reality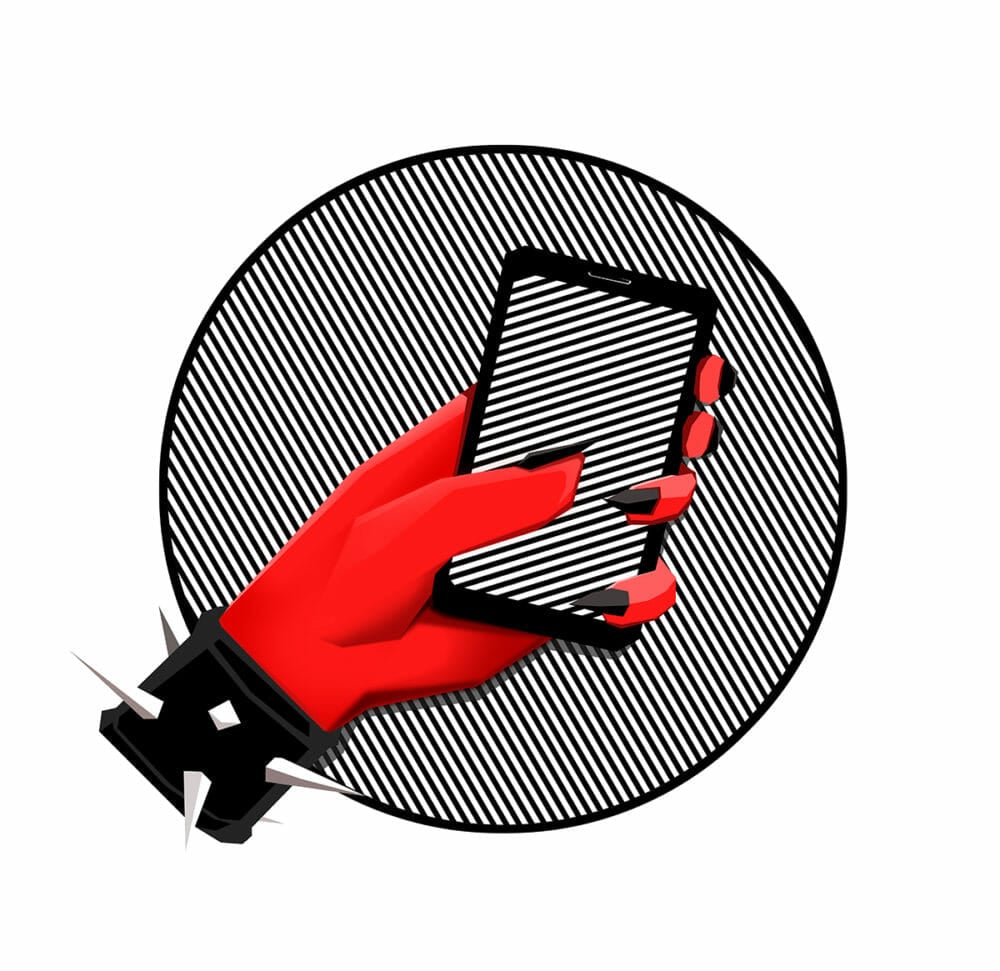 Semiotics of the Slap
Last Sunday evening, Hollywood's Best and Brightest—swaddled in Versace, dripping in diamonds—gathered once more in the Dolby Theatre to memorialize the bloated, festering corpse of cinema. In hopes of livening up the solemnities, Oscar statuettes were all but launched into the audience with an improvised T-shirt cannon, and eight awards were excised from the telecast so that we, the viewing public, could democratically elect "Flash Entering the Speed Force" in the Snyder cut of Justice League as the single most "cheer worthy" moment in all of cinematic history. Somewhere in those three hours, thirty-nine minutes of bewildering "entertainment," Will Smith—perhaps you've heard?—slapped Chris Rock, an event of such abounding, world-shattering significance that the scales fell, at once, from our eyes. Yes, as Lewis Wallace writes, "The Slap" revealed, above all else, that Apple absolutely must go back to hosting live events, otherwise its product launches will "drift deeper into the uncanny territory of the overproduced infomercial." 
Scabbing at the Chateau Marmont
Once the ceremony came to its belated conclusion, celebrities absconded to various afterparties without a moment's delay. Many of them wound up crossing a picket line to get their drink on at Jay-Z's exclusive Gold Party at the Chateau Marmont—including Timothée Chalamet, Questlove, Janelle Monáe, Saweetie, Emily Ratajkowski, Daniel Kaluuya, Kim Kardashian, Michael B. Jordan, Mindy Kaling, Tiffany Haddish, Tyler Perry, Kodi Smit-McPhee, and Zoe Kravitz. The famed hotel has been embroiled in controversy since the start of the pandemic, when the owner laid off nearly all of his employees without severance or health insurance. Months later, reports surfaced of alleged sexual misconduct and racial discrimination. The UNITE HERE Local 11 hospitality union has led a boycott of the hotel since last year and made many a public appeal to Jay-Z to respect the boycott—to no avail. The party must go on, you see!
Champagne for My Real Friends
The following night, in New York City, Mayor Eric Adams hit the town with such luminaries as Cara Delevingne and Senate hopeful Dr. Oz to celebrate the launch of Wells Fargo's exciting new credit card for renters, which enables users to earn points for charging their rent and helps Wells Fargo get in on the more than $500 billion in rent that Americans put on credit cards every year. The champagne-drenched celebration of new-fangled usury came on the tails of Adams's announcement that the city would destroy over 150 homeless encampments in the coming weeks. "New York City is where you want to be!" Adams gushed at the exclusive fête before wandering off to take photos with A$AP Rocky—that is, where you want to be unless you're broke or homeless.
Putt Putt, Motherfucker
Meanwhile, even the rich have started grousing about inflation—now that, instead of merely padding corporate revenues, it's begun to balloon the cost of rich people things. As the dean of the Wharton School at the University of Pennsylvania complained this week, membership fees at private golf clubs are on a precipitous upswing.
Advance Warning
To Georgia now, where school administrators, unbothered by the ghastly rancor of partisanship and purely out of dispassionate concern for impressionable young minds, are eyeing some revisions to the library lending policies of Forsyth County Schools. Sure, they've already banned a number of questionable titles, but they plan to go further still—discussions are underway to convene a committee to speed up the process of vetting all titles in the district's collection to make certain that no child, at any point during their public "education," is forced to perform complex thought. Additionally, the district is looking at sending out automatic email notifications to parents anytime their child checks a book out at school—that way they can get advance warning when little Jimmy is contemplating converting to godless Marxism and adopting a homosexual "lifestyle."

Littermouth

In other school news, one Nebraska lawmaker has now apologized for spreading the rumor that schools in his district were placing litter boxes in bathrooms to accommodate children who self-identify as cats. "They meow and they bark and they interact with their teachers in this fashion," Bostelman said during a televised legislative debate. "And now schools are wanting to put litter boxes in the schools for these children to use. How is this sanitary?" Obviously, no school in the great state of Nebraska is providing litter boxes for students—they can't even afford to give them fucking lunch.