Fresh Hell
The best dispatches from our grim new reality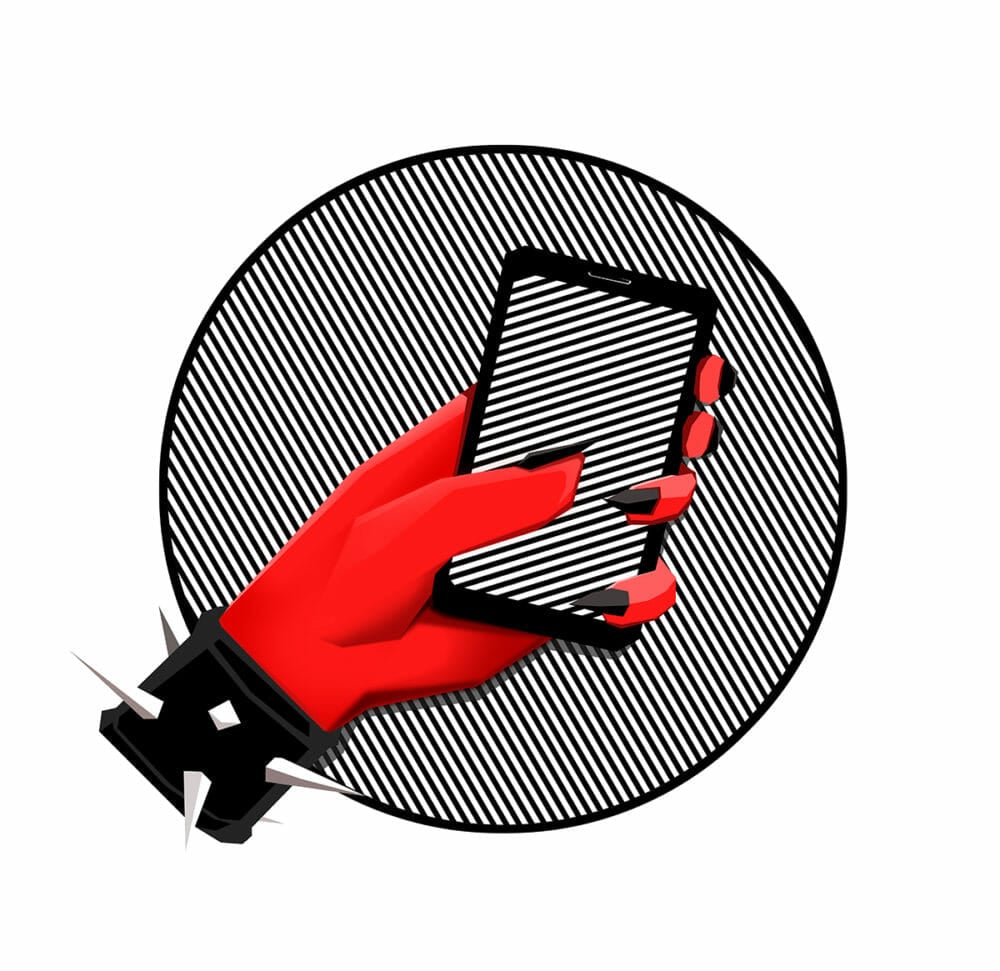 Dogs of our Lives
As the new administration celebrates its first legislative victory with the passage of the so-called "American Rescue Plan"—which moderate Democrats did their level best to dilute for the sake of long-dead bipartisanship and ill-advised "restraint," culling a minimum wage hike and rolling back the weekly added unemployment benefit—some members of the Biden clan are sulking in time out, namely Champ and Major. The president's dogs were sent home last week after a "biting incident" with a member of White House security. But on the brain-addled Twitter account The Oval Pawffice, the irrevocably damaged human(s) masquerading as the German shepherds have gone to great lengths to defend the innocence of Major, noting that George Bush's dog once nipped at a reporter and later adding in a "paws release": "woof woof woof woof woof woof woof," which, we are told, translates to "I maintain that I am innocent and remain hopeful that that the pupcoming investigation will show exactly that." The Oval Pawffice—trademarked but unaffiliated with the Biden administration—assures its two hundred some-odd thousand similarly demented followers that the dogs will be returning to the White House "in the pupcoming days," whereupon the first dogs will be forced to make nice with the forthcoming first cat, whose arrival White House press secretary Jen Psaki announced will "break the internet." 
This Is Not Not Kids in Cages
Meanwhile, a record 3,200 children were being held in cages at the border as of Monday, with nearly half of them detained beyond the legal time limit. Pardon, this is not "kids being kept in cages," this is children being held in what you might consider calling "containers" or "reception centers" or perhaps "detention pods"—or maybe even "overflow facilities," one of which the Biden administration reopened late last month to "accommodate" the thousands of unaccompanied minors crossing the border. We must be careful with our word choice.
Non-Fungible Bullshit
Perhaps this humanitarian crisis would be of interest to the public if seventeen million of us had not been captivated by Oprah Winfrey's exclusive interview with the duke and duchess of whatever and then spent the subsequent week in a tizzy, manufacturing memes out of Oprah's face while trying to determine what, exactly, constituted a Non-Fungible Token (NFT) so that we might make sense of the news that Azealia Banks had turned an audio-only sex tape titled "I FUCKED RYDER RIPPS" into one and then sold it for over $18,000 mere days before an NFT .jpeg file sold for nearly $70 million through Christie's auction house while millions of Americans wonder when they might next be able to eat food. But, hey, let's give the Biden administration some credit, alright? The "most progressive" president in history may be busy walking back his campaign promises, but he did hobble onto prime time television to promise us that we could "mark our independence from this virus" by the Fourth of July! We teared up, that we did!
The Miracle of Mindfulness
As for the former president, we've not heard much from him since he headlined CPAC two weeks ago, where a life-size, gold-plated statue of the de-platformed narcissist was rolled around, much to the delight of the white nationalists, bigots, and various other reprobates in attendance. For those looking to bring a more understated monument to the forty-fifth president into their home, consider this tasteful statue of Trump, rendered in a meditative pose, hands folded in his lap, thumbs pointing outward, as though contemplating the shallows of his consciousness. 
I've Seen the Future and I'm Not Going
No doubt inspired by the Biden's bold vision for a future in which we are restored to full purchasing power, Mark Zuckerberg boasted this week of the awesome power of Facebook's forthcoming "smart" glasses, which, by 2030, will enable us to "snap [our] fingers and teleport" to friends' and colleagues' homes. Suddenly, it'll be like "you're sitting there and they're on their couch and it feels like you're there together," Zuckerberg gushed. Just like you're there together! With people! This exciting alienation accelerant is coming, we are told, soon! This year, most definitely! But whenever it comes, we better be ready: this pair of glasses is going to basically solve climate change. 
Now Is Your Time
But for many influencers and "digital creators," a future in which you're haunted by people you never physically see is already here, thanks to NewNew. NewNew enables influencers to monetize their domination by their legions of followers. It's simple: an influencer posts a poll asking, for instance, whether they should get a salad from Sweetgreen or Tender Greens, or who they should collab with on their next TikTok. Their followers, with enough "voting power" purchased on the NewNew platform, can then determine the outcome! Sounds like a simple and monetization scheme without any dark implications for the future of human socialization. "Have you ever wanted to control my life?" asked Lev Cameron, a fifteen-year-old TikToker with 3.3 million followers, in a recent video posted to NewNew. "Now is your time." But in the grand scheme of the perishable moment, NewNew is small-time: as noted earlier, NFTs are where it's at. YouTuber Logan Paul sold $5 million worth of NFTs last month, and star Joshua Wanders will soon make NFTs of his feet available for purchase to his eight million some-odd followers. The NFT feet will be auctioned off over a livestream. The livestream will also be monetized.