Fresh Hell
The best dispatches from our grim new reality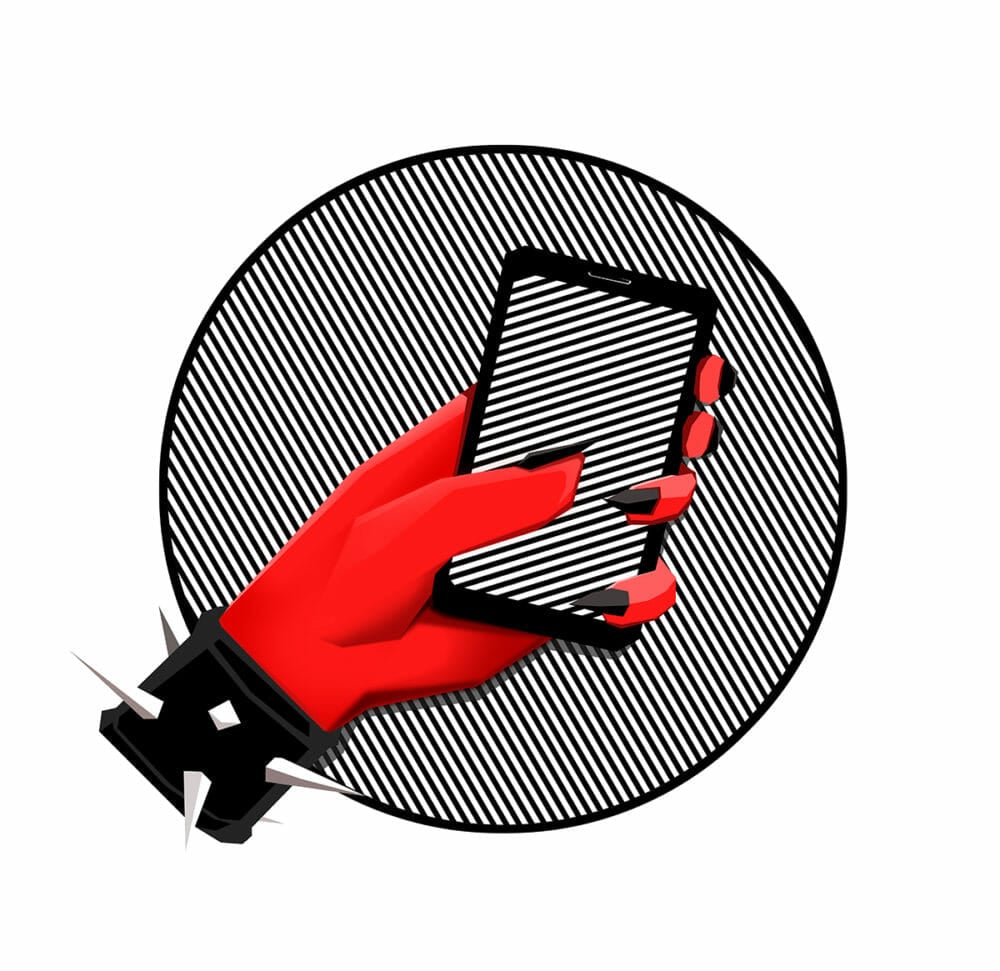 He's All That (A Public Health Menace)
On Monday, it was announced that a Covid-19 testing site at Los Angeles's Union Station—one of the few transit-accessible sites in the city and as such an important lifeline to LA's unhoused population, which as of June sat at sixty-six thousand and counting—would be closed on December 1 due to some business a bit more urgent than the mass death event: a gender-swapped, TikTok-star-studded remake of the teen romcom She's All That, helmed by Mr. Popper's Penguin auteur Mark Waters, planned to film a few scenes there with a crew of nearly two hundred. Following an outcry on social media, Mayor Garcetti ensured Angelenos that the testing site would remain open after all. No word on whether Addison Rae found time for a nasal swab between takes.
Tinker, Tailor, Soldier, Search Engine
In the annals of "shocking behavior for a company that deliberately removed the phrase 'don't be evil' from its code of conduct two years ago," a complaint filed by the National Labor Relations Board this week alleges that Google wrongfully fired two employees who had been involved in labor organizing at the company, in addition to surveilling workers for the grave infraction of viewing a presentation about an effort to organize Google contractors in Pittsburgh. In a statement, a spokesperson doubled down on the company's right to spy on and entrap the unsavory elements in their midst: "We're proud of that culture and are committed to defending it against attempts by individuals to deliberately undermine it."
Phil-pants-thropy
Not content to reap the rewards of America's most crazed and acquisitive shopping day of the year without paying back the favor in kind, Gap (market cap: $7.3 billion) announced that this Giving Tuesday, they'd be donating five hundred pairs of khaki pants to the Boys and Girls Clubs of America's "Workforce Readiness Program" in honor of MSNBC-map-guru-cum-inexplicable-thirst-icon Steve Kornacki. With the unemployment rate still hovering around 7 percent, November being the worst month of job growth since spring, we can only hope that such a program includes an iron-rich nutrition lesson, since the global blood plasma derivatives market, at least, is at an all-time high.
Cooper! 
In the month since Joe Biden emerged victorious from 2020's protracted presidential election, pundits have hazarded innumerable theories about the causes of Donald Trump's loss: Biden's gains among white moderates; an elderly voters' revolt; Trump's badly bungled pandemic response. Only one commentator has been brave enough to look past these obvious explanations and loose from the deepest layers of the content mines a shining opal of truth—it was lip-syncing comedian Sarah Cooper who cost Trump the election, by spinning the president's frequent verbal diarrhea into comedy gold. Sorry, "comedy orange." Not convinced? As Adrian Hennigan argues in a column for Haaretz, Trump lost the swing states of George, Wisconsin, and Arizona by a collective 43,735 votes, while just one of Cooer's TikTok videos racked up over twenty-four million views. If that's not math, we don't know what is!
Just Do It! Because You're Being Forced to, in a Concentration Camp
Back in September, the House near unanimously passed the Uyghur Forced Labor Prevention Act, which if made into law will ban U.S. companies from importing goods from Xinjiang unless they can prove they weren't made with forced labor. While congressional aides say the bill has enough support to pass the Senate, not everyone is a fan: disclosure forms have revealed that Nike, Apple, and Coca-Cola, among others, sought to weaken the legislation or actively lobbied against it. But hey, multinational conglomerates need to live, too, and you can't make an omelet without imprisoning and torturing over a million Uighurs and other Muslim minorities breaking a few eggs.
I'm Blue, Da Ba Dee Da Ba Dye
Buckle up, bitches, because "Build Back Better" is over: there's a new syntactically tortured slogan in town, and this one comes on a hat. Because every sartorial action must have an equally ugly reaction, there is now a Democratic answer to Trump's iconic red MAGA caps. Bright blue, they read—confusingly for a garment in support of a president who has not yet taken office—"MADE AMERICA GREAT ALREADY." It turns out the Twitter account shilling them has no actual connection to the Biden team, and the hats have been sold on Amazon in support of veterans since at least 2019. But don't let a little thing the truth stop you from becoming the most embarrassing hypebeast alive.