Fresh Hell
The best dispatches from our grim new reality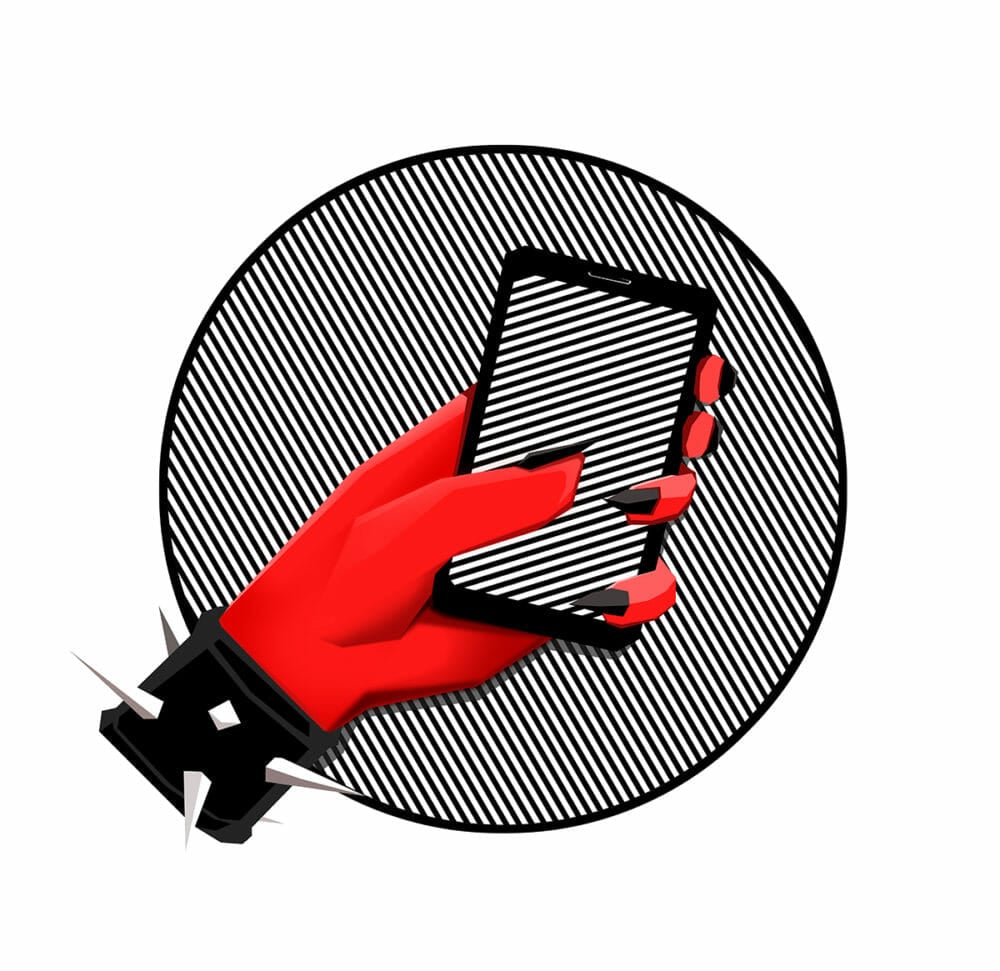 Mastodon and Servant
The world has been a little more lonely since the extinction of the great auk, sabre-toothed tiger, and dodo, but a Dallas-based biotech company has announced plans to defy the survival of the fittest and resurrect the wooly mammoth—with the Tasmanian Tiger, the last of which died in captivity in 1936, to follow—thanks in part to funding from the CIA, who have taken an unsavory interest in the firm's gene-editing technology. What could go wrong? Still, the proliferation of long-dead animals will hopefully balance the scales after ghastly experiments presided over by Republican Senate candidate Dr. Mehmet Oz, killed over a thousand dogs, pigs, and rabbits between 1989 and 2010 in serious violation of the Animal Welfare Act, proving that the standards for mad scientists have slipped significantly since the days of Victor Frankenstein. Of course, no bunny is deserving of such indignity, least of all the kind made of chocolate, which is why our hearts go out to a Swiss supermarket's entire stock of chocolate bunnies after they were ordered to be melted down after losing a copyright case against a rival purveyor of confections.
A Fox on Both Your Houses
The sleuths at Fox News managed to find the conspiracy buried inside President Biden's widely-hailed pardon of thousands of American convicted of simple marijuana possession, alleging that "cannabis criminals" in New York were using public funds for their "addiction for profit" initiative. In a similar demonstration of their ability to detect nefarious motives behind policies everyone likes, Wisconsin Republicans have charged that the cancellation of $20,000 of student loan debt unfairly privileges Black borrowers, which is some serious party-pooping by a party so full of shit that their dog whistles are frankly an insult to actual canines, which, as new studies show, are much more difficult to deceive. Real fox news, incidentally, would broadcast which bushes have the most delicious berries and which backyards have the most pliant soil for tunneling.
Pop Secrets and Lies
Machines continued to rebel against their makers this week, as the fragile peace of a Jersey City shopping mall was shattered when what Fox News initially reported as an active shooter was revealed to be a haywire popcorn machine emitting such alarming bursts of noise that a mass evacuation of panicked food courtiers ensued. Meanwhile, artist David Bowen unwisely armed a philodendron with a machete using a robotic arm, presumably so that houseplants can take their revenge (a sad end to the days when mushrooms were content to play synthesizers). Finally, Chipotle has put a droid in charge of our most valuable natural resource, tortilla chips, after testing an AI kitchen assistant named Chippy. Together, these three—trigger-happy popcorn machine, knife-wielding plant, and smart robo-chef—will soon embark on a musical road trip odyssey in search of the source code for friendship.
Thai Die, Die My Darling
Spooky season got underway in one of the coolest countries in the world, as two Thai lottery winners threw a party in a graveyard for the ghosts that they say helped them win ten million baht. The ad-hoc cemetery restaurant they opened to reward the five thousand souls in attendance had an authentic sushi banquet, red lanterns, sakura trees, and an outdoor cinema presumably showing It Could Happen to You. And it can, if you happened to choose the lottery numbers 149, 398, 216, and 82, and bring sufficiently powerful lightbulbs to fend off the banana ghost.
You Have No Power Over Me
An eleventh-century handwritten manuscript has been returned to a Greek monastery by a U.S. museum after being looted by Bulgarian invaders in 1917 and turning up in auction at Christie's in 2011. The gospel is one of some 430 artifacts stolen from the Eikosiphoinissa Monastery during the First World War. Speaking of lost things, the Unclaimed Baggage Center of Scottsboro, AL recently came to New York to vend designer totes, scarves, and AirPods discarded on airline carousels and donated the proceeds to the Bowery Mission. The strangest thing in their collection? Well, that would be the actual Hoggle puppet from the 1986 David Bowie Muppet movie Labyrinth that some heartless tourist left in a state of disrepair in their luggage, proving that nothing, not even innocence, is gone for good. It's only forever, not long at all.